The Intersection of Health and Justice: Views from the Bench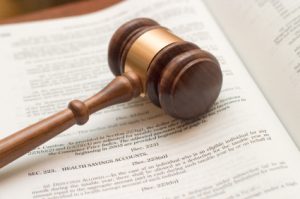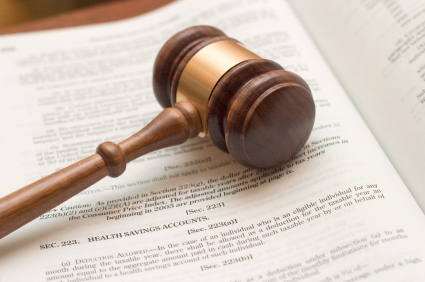 There are few intersections that exist in the world of programs, policies, and disciplines. But when they do meet, they form an eclipse; a blinding phenomenon of worlds colliding. Such an interaction is rare, fascinating, and eternally life changing not only for the immediate players, but also for all who are impacted by its influence. To some, the ideas of law and health are planets apart. Yet, law regulates much of our health system. Mental Health Courts are the new institutions that have become an innovation in jail diversion and the linking of health and the justice system.
Mental Health Courts were born from the Drug Court model. Drug Courts originated in 1989 due to the massive amount of drug cases being brought to trial during the crack cocaine epidemic. The ethos of the Drug Courts was to offer court-ordered drug treatment in lieu of incarceration. This was meant to decrease jail and prison populations as well as reduce the defendant's drug use. The Drug Courts, showing great success in lowering recidivism, began the 'problem-solving court' revolution of partnering community programs with justice agencies. The first Mental Health Court opened in Broward County, Florida in 1997, where there were a large number of persons with mental illness dying from suicide in the local jail. Within two years of the court's inception, they saw over 900 cases.
The Consensus Project/Mental Health Consensus Project estimates 240 Mental Health Courts operating in the United States today. These courts are providing more opportunity for jail diversion and the delivery of mental health services in the community. Each court has its own eligibility standards, including diagnoses as well as working with misdemeanors, nonviolent, and violent felonies. Many courts accept both misdemeanor and felony offenders. The great majority of Mental Health Courts exclude violent offenses.
The Brooklyn Mental Health Court is presided over by Judge Matthew D'Emic. Judge D'Emic also presides over the Domestic Violence Court and holds all competency hearings in the borough of Brooklyn, New York. Competency hearings are not a part of the Mental Health Court. Under the law, a defendant must be mentally fit. They must have a rational understanding of the court and be able to assist in their own defense. 'Fitness' is not a medical definition; it is a legal one. It is the role of the judge to weigh medical testimony in order to determine if a defendant is able to stand trial.
With Judge D'Emic, one is eclipsed. His jovial personality combined with his sincere compassion take over a room. People are drawn to him like the sun; perhaps serving as a specialty court judge is fate. When talking with Judge D'Emic, his humble nature shines through each sentence. In discussing his career and presiding over the first Mental Health Court in New York State, he modestly says, "I was lucky and got lucky assignments." For all of us knowing the hard work and dedication it takes to do this job, we know that luck may be a part of the picture, but heart and the pursuit of justice is what it truly takes. Judge D'Emic began his education at Fordham University and went on to study at Brooklyn Law School. After working in a Manhattan-based firm and going into private practice, he was appointed to a judgeship in 1996 by Governor Pataki. After one year, he was assigned to the Domestic Violence Court. In 2002, the District Attorney, Center for Court Innovation, and the Administrative Judge nominated him to lead the Brooklyn Mental Health Court. Judge D'Emic teaches as an adjunct professor at Brooklyn Law School in the subject of clinical law.
Mental Health Courts are an alternative court experience for persons with mental health needs. Participants must be screened and accepted into a Mental Health Court. Mental Health Courts follow either a pre or post adjudication model. Pre-adjudication refers to prosecution being deferred until the defendant completes the program. Post-adjudication refers to a defendant taking a guilty plea in order to participate in the court. The Brooklyn Mental Health Court follows the post-adjudication model. Judge D'Emic shares how this model works. "With this model, there is no risk of a witness moving or the case moving to another court. If the defendant wants to go to trial to prove their innocence, they may do so. But to take part in this court, they must plea guilty. All participants with a misdemeanor or a first time felony that complete their program will have the case dismissed at their court graduation. Prospective participants are made aware of the dismissal prior to taking a guilty plea." The Brooklyn Mental Health Court runs in phases.  All participants who meet each phase, or milestone, are recognized in court. All participants who successfully complete their court and treatment program have a court-held graduation ceremony with a dismissal of their case immediately following.
The practice may seem non-traditional, and it is. But there are more practices that occur daily that have observers, and sometimes court officers, looking twice. Standard court proceedings involve court officers approaching the bench to speak off the record, but this approach never includes the defendant. Unless you are in Brooklyn. D'Emic shares this unique practice by stating, "This happened by accident. The first week [of presiding] in court, one defendant came before me and wouldn't talk to me. It occurred to me he was shy. I don't know why it took me a couple minutes to realize this. Why should he be different from anyone else? It is natural to be shy and not want to discuss your personal life in front of a room full of strangers. So, I asked him to come up [to the bench] and talk, and he did. The next defendant then asked to come up and talk to me. This is how we talk to almost everyone now. Initially, court officers jumped up when defendants approached me. But they are now fine with the practice. We have never had a problem with this. You need to break out of the traditional role. When you drive people to the margins of society in life through the stigma of mental illness, it has disastrous consequences for individuals and their families. When a person with authority, and I guess as a judge that is me, talks one-on-one in close contact with someone with mental illness, the stigma goes away. This builds a community in the court room."
Brooklyn, like all of New York City, is massive. And with mass, comes the masses. The court has seen 1738 defendants referred since spring 2002. They currently have a case- load of more than 100 participants. With such a large number of persons served, there are great rewards and frustrations in this role. D'Emic says, "It is always rewarding to see the transformation of a person who was isolated and marginalized and with treatment brought to a fuller life. I have letters from previous defendants showing great change. Our court sees a difference in appearance, thought processes, and life. It is remarkable. In terms of frustrations, it is challenging to have a lack of housing. People sit in jail waiting for housing or treatment opportunities. In a perfect world, there would be enough treatment and no need for Mental Health Courts."
The court began by not accepting violent felonies as well as no misdemeanors. However, Judge D'Emic explains that this frame limited persons served by the court. "We want to help as many people as we can. Many of our participants have violent offenses connected to their mental illness. If you do this work, you cannot be afraid.  We implemented strategies for public safety. It was a team decision." The Brooklyn Mental Health Court is a team of multi-disciplinary practioners coming together to provide community-based treatment. The team consists of Judge D'Emic and his legal officers, The Project Director, Lucille Jackson, LCSW, Ruth O'Sullivan, SW, two program coordinators, and a contracted psychiatrist. Judge D'Emic credits this team with providing expert services that continue the success of the court. "The clinical team has daily program contact, so that we know immediately if a participant is not in treatment. Initially, our court will see a participant weekly for the first three months of their acceptance to our court. If the program reports problems or progress, we address it directly with the participant each week in court."
When court participants are not abiding by the rules of the Mental Health Court, engaging in the treatment plan and attending court when directed, they are at risk of being remanded. Judge D'Emic discusses the difference he experiences in remanding persons in a Mental Health Court from that of his other specialty court, the Domestic Violence Court. "The court is meant to ensure due process of the defendant. In the case of our Domestic Violence Court, the court ensures the victim stays safe and that order in society is maintained. If there is a violation of a domestic violence order of protection or the possibility of someone becoming harmed, we hold a hearing, and the prosecution requests a remand. In Mental Health Court, a remand is different. It is used to get the attention of the defendant. We use this so that they understand the reality of incarceration. Usually mental health defendants are remanded for a week or less." The use of a "lever," such as short-term jail sentences, is common in Mental Health Courts when defendants do not follow treatment plans and court orders.
Still, the reality of sentencing a person with mental illness is a difficult one. Judge D'Emic discusses this reality with real care, and as ever, a true understanding of justice. "If I believe the threat to public safety outweighs the work of the defendant, I will sentence them.  When I sentence someone, I know I am sentencing an individual human being. I'm not judging them; I'm judging their actions. When sentencing someone who is suffering from mental illness, I wish they had succeeded in treatment and were not going to jail. In the Domestic Violence Court, a violent crime was targeted against the victim. The sentence is coming from a different direction. Sentencing people you know on a more intimate basis is never rewarding, but it is a part of this role."
Of great discussion in this field is the efficacy of Mental Health Courts. It has been shown that Mental Health Court participants are more likely to engage in treatment than their counterparts not involved in specialty court. Sarteschi et al (2011) conducted a meta-analysis of 18 studies showing Mental Health Court participants experienced better justice outcomes than those not involved in the specialty court model. As research is still building about specialty courts, we are just beginning to learn the overall impact.
In looking toward the future, Judge D'Emic speaks less of himself and more of his wishes for the defendants. "The court has grown over the years in terms of expertise, obtaining treatment for participants, and the complexity of cases. I would like to see these courts no longer being separate entities. Each court would be a Mental Health Court. All courts would have access to services, psychiatrists, social workers, and for the partnership model to be expanded." To hear his wishes for the future, one forgets that these are indeed large obstacles and options offered to the few, not the masses. But that is the mystery of an eclipse. Something that would seem common is indeed a rarity. Something that would seem simple is actually the working of a myriad of elements all together at once. This is the beauty of expertise; accomplishing a complex feat and making it all look simple.
Tags:
criminal justice
,
health
,
justice
,
mental health
2

Comments