Creating a Legacy for Your Children and Grandchildren: An Interview of a Family Historian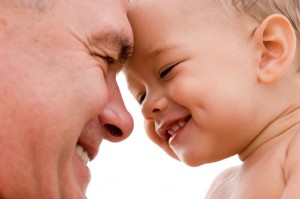 Writing life stories has become all the rage. We're in the so-called Memoir Revolution with volumes written about how to write your life story or memoir and how to produce it into a book. I've been journaling for years, and I wrote a memoir and had it published just recently. But a long time before I even started to tell my story, my husband Bob began his over thirty-year journey to chronicle our family history. I sat down with Bob this week and asked what motivated him to devote so much time to this project and how he managed to gather all of the information that went into compiling it.
He said it started with his love of hearing my uncle telling stories about his family's escape to Russia from Lithuania during World War I. Bob began writing these stories down with pen on paper. He then went on to tape Uncle Dave and my mother, who both had encyclopedic memories, talking about their life in Eastern Europe and their eventual immigration to the United States with their mother and other four siblings.
Bob became aware that many people in both our families had gray hair, and he was mindful that they wouldn't be around much longer. He decided that if he didn't get them to tell him their stories soon, these chapters of our family history would be lost. As the technology for family research improved, Bob used Ancestry.com to gather data related to the families' journeys to America. He also hired a genealogist to help him get facts about his father's family in Blackburn, England, and he even traveled to Lubeck, Germany where he found meticulous birth and baptismal certifications for his mother's parents.
Luckily some members of my family – my mother, my mother's uncle and cousin, and my aunt on my father's side –wrote their own stories down. Though Bob's father didn't know exact details about his childhood, his accounts of growing up in New England in the early 20th Century provided a valuable aural history. Bob used these personal histories, along with a multitude of photos from both his and my families to flesh out the material he gleaned from his research.
So I wondered why it had taken so long to put all of this material together. And I shouldn't have been surprised by the answer. Bob had spent the first twenty years collecting data in between working full time as a program manager in the aerospace business. For the next ten years or so, he had stopped working on the history all together. By that time most of the older generation – his best resources – had died, and he had to find others in the family who could fill in some of the blanks. My one surviving aunt and my cousin were helpful with that – although my cousin insisted that Bob edit out the material about his father's and our family's mental illness.  Bob's cousin also helped him identify many family members depicted on a photo taken in 1928.
But because writing and producing this family history proved to be such a lengthy undertaking involving two volumes – one for his family and one for mine – Bob was bitterly disappointed that both our brother's died before they had a chance to read it. He feels that he should not have sacrificed timeliness for accuracy. He is also disappointed that many of the extended family members didn't really care to read it at all.
In the end, I asked Bob if he thought writing a family history was worth it. He says that, in a sense, he did it for himself. He felt he needed to record the old people's stories before they died. And he was successful in doing that. He has become the family's historian and is widely recognized for his accomplishment. He also believes he has left a legacy for those younger than us. Otherwise how will they know where they came from?
Now that the two volumes are finished, two jobs still remain. Bob ended the histories at the point of our marriage in May 1970. He feels the need to write a third volume to record the events that have transpired since then. He also churns about what to do with all the family photographs – the hordes that have come from my mother and uncles and his cousin. Fortunately our own family photos have been organized and digitized but the rest need to be as well. That is another daunting job that Bob feels will help complete the legacy he will leave to our family's younger generation.
Bob's advice to those who want to take on the job of writing a family history: "Start interviewing the elders in the family as soon as you can because they will start disappearing. They are your first-hand sources for your life story."
Tags:
children
,
family
,
father
,
mother
,
writing
4

Comments