Creating Meaning by Facing Our Mortality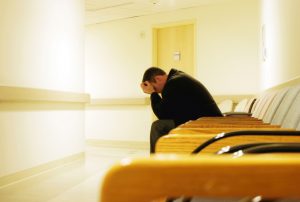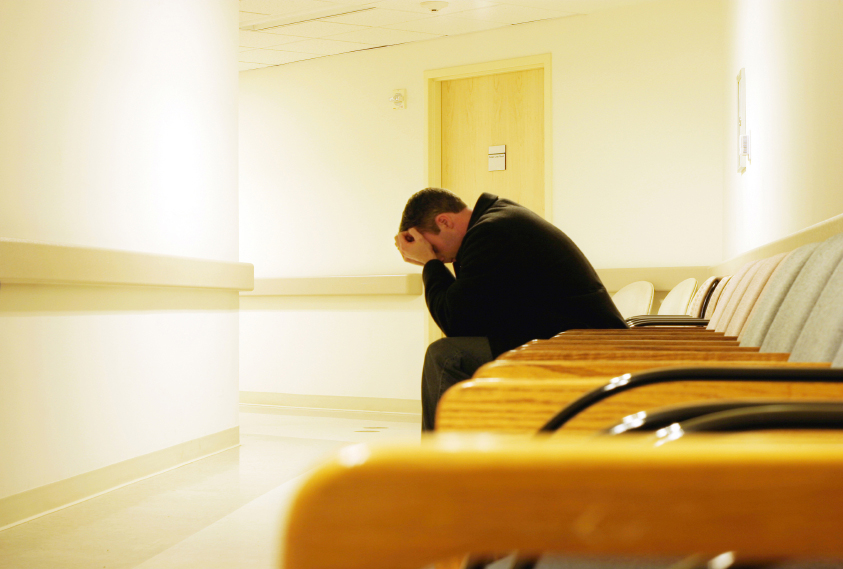 "The irony of man's condition is that the deepest need is to be free of the anxiety of death and annihilation; but it is life itself which awakens it, and so we must shrink from being fully alive."
― Ernest Becker, The Denial of Death
As humans, our awareness of death is inherent. When confronted with this reality, we tend find ways to self-soothe that, though largely unconscious, are limiting to us in our lives, our relationships, and our goals. In his book, In the Wake of 9-11: The Psychology of Terror, Dr. Sheldon Solomon describes how in the period of time following the September 11 attacks, the country saw an increase in rates of drinking, gambling, and other common vices. Comfort foods sold better. Cigarette sales jumped. People started turning to their "drug" of choice in an unconscious effort to relieve their fears. Existential realizations often leave us looking for comfort and security in everything from our meal choice to our political leaders. Following 9/11, each time George Bush announced that the terror alert levels had raised, his approval ratings would follow suit.
Terror aroused by the realization of our own mortality can fuel a tendency to be punishing or hateful, pitting us against enemies or alienating us from our loved ones. It can lead us to limit ourselves or to defend against living fully. Every one of us would benefit from asking ourselves the question, "How does this awareness impact us?" Perhaps a lot more than we think. Since we are all affected by this knowledge, we can use our power of introspection to intentionally move away from negative actions and reactions to our anxiety. We can instead use it to make conscious choices that create meaning in our lives. We can determine and control how our anxiety impacts us, as opposed to denying it or allowing it to take on destructive manifestations.
Accommodating to death by not living fully can have destructive effects. In an effort to subdue or submerge our fears, we tend to engage in behaviors that help us to feel numb, unattached, or adverse toward ourselves and others. We use defenses to cut off from the pain of our existence, and in turn, detach from our vitality and the things that makes us feel alive.
In an interview I conducted for PsychAlive.org with Dr. Sheldon Solomon, one of the developers of Terror Management Theory, he described the role this awareness can have in our lives as follows, "To recognize that you are finite and not particularly pleased by that prospect is to momentarily divest yourself of all of the culturally and interpersonally constructed delusions and fantasy bonds that have sustained you for your whole life. And you can't do that without momentarily, psychologically speaking, dangling on the precipice of oblivion. But then and only then can that real kernel of who and what you are begin to emerge and that's when we're going to see people, myself included, at their best."
On May 22 I will join Dr. Sheldon Solomon for the CE Webinar "Creating Meaning," in which he will further explore the role of death awareness in our culture.Dr. Solomon and his colleagues have argued that this existential awareness is a large contributor to many of the world's wars and political conflicts. Conversely, both Dr. Solomon and my father, psychologist and author Robert Firestone, argue that when death awareness isn't denied, but recognized, we can use it to promote peace and compassion. The idea that, as humans, we are all in the same boat ("all be it a sinking boat," as Dr. Solomon points out) promotes a sense of equality and togetherness. The acknowledgement that our physical selves share the same fate, and that we all hold the same fears can help us to be more understanding of one another's limitations and defenses.
Being kind and compassionate toward our fellow humans further gives us a sense of value, purpose, and meaning. Generosity is good for us. As my father, wrote in his PsychologyToday blog "Life-Affirming Death Awareness," "By acknowledging death as a reality instead of resorting to defensive denial, we can best meet these challenges and embrace life more fully. People everywhere confront the same essential problems and struggle for survival. Therefore, we are all brothers and sisters, and there is no room for indifference to those people suffering from starvation and poverty, and in addition, there cannot be resignation to manifestations of prejudice, ethnic strife or actual warfare."
For most of us, it is almost second-nature to defend against the realization of our mortality. Yet each of us has the power to embrace a cultural worldview that gives meaning to life. We can create our own moral compass and build our self-esteem by feeling that we are a valuable member of society. Instead of turning against others, we can use our universal condition as inspiration to treat each other well and to make the most out of the precious time we have.
Our fears of mortality can leave us with an urge to retreat from life, to live less fully as a means of reducing the pain of our demise or the scope of what we would lose. The anxiety we feel may motivate us to give up the things that connect us to our physical selves, our sexuality, our bodily desires, or our bodies themselves. Yet, this knowledge has the power to do just the opposite, to inspire us to live life full steam ahead, pursuing our most meaningful goals, staying close to our loved ones, and living with integrity, self-esteem, and purpose. As Ernest Becker, the famed author of Denial of Death wrote, "And this is the simple truth – that to live is to feel lost – he who accepts it has already begun to find himself, to be on firm ground. Instinctively, as do the shipwrecked, he will look round for something to which to cling, and that tragic, ruthless glance, absolutely sincere, because it is a question of his salvation, will cause him to bring order into the chaos of his life. These are the only genuine ideas; the ideas of the shipwrecked."
Tags:
anxiety
,
awareness
,
compassion
,
death awareness
,
detached
,
existential
,
fear of mortality
,
In the Wake of 9-11: The Psychology of Terror
,
Life Affirming Death Awareness
,
security
,
terror
,
Terror Management Theory