Reflections on a New Year: How to Become Your Best Self Webinar
Here you can watch the live recording or view slides from Dr. Lisa Firestone's December 2 webinar "Refelections on a New Year: How to Become Your Best Self"
This webinar with Lisa Firestone, Ph.D. helps individuals explore self-limiting behaviors and self-destructive ways of thinking that hurt them in important areas of their lives. By identifying and acting against these self-critical modes of thinking, people can enjoy more success in their jobs, more fulfilling relationships, and a strengthened sense of identity.
Download Slides fromReflections on a New Year: How to Become Your Best Self
To request a free  full video recording of this webinar, please email [email protected]
Upcoming Webinars:
All Webinars are provided for free by The Glendon Association, a nonprofit organization dedicated to saving lives and enhancing mental health. To support this Webinar series, you can make a donation to The Glendon Association by clicking here.


How to Make Love Last: Overcoming the Fear of Intimacy
February 8 – 11 am – 12 pm PST
Click here to register

CE Webinars for Mental Health Professionals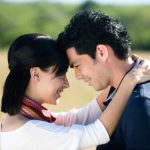 Overcoming the Fear of Intimacy (2 CEs, $25)
January 11 – 11am – 1pm PST
Click here to register
Recommended Books