On-Demand Webinars
Understanding and Overcoming Adverse Childhood Experiences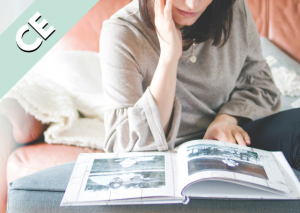 In this Webinar: 
Recent research has changed our understanding of how our early childhood experiences affect us throughout our lives. This Webinar will illuminate the dramatic impact of Adverse Childhood Experiences (ACEs) as well as life-changing ways a person can heal and overcome their effects.
This Webinar with Dr. Lisa Firestone will address:
What are ACEs?
What impact do ACEs have on our lives?
How can Positive Childhood Experiences (PCEs) counter the impact of ACEs?
What therapy methodologies have proven effective in treating ACEs?
How can people enhance emotional regulation, heal from, and overcome ACEs?
In this 90-minute Webinar, Dr. Lisa Firestone will explain the role of ACEs in shaping a person's life. She will define what ACEs are and explore recent eye-opening findings on their short and long-term effects on people's mental and physical health.
Participants in the Webinar will learn interventions both in childhood and adulthood that can be extremely beneficial to those affected by ACEs. Dr. Firestone will illuminate the value of creating a coherent narrative to help people make sense of their experience and resolve early trauma. In addition, she will explore the role of Positive Childhood Experiences (PCEs) in buffering the impact of ACEs.
Dr. Firestone will further introduce Trauma-informed Therapy as a powerful method for healing from ACEs and will outline the steps of Voice Therapy as a cognitive/ behavioral/ affective approach to understanding and challenging painful attitudes people have internalized that relate to their trauma.
Finally, she will share tools people can use to enhance their emotional regulation and help them with anxiety that can arise when addressing early trauma. All of these tools can help people make sense of the impact of their childhood, so they can live more freely in their present lives.
Learning Objectives:
Define Adverse Childhood Experiences
Describe interventions that can help people overcome Adverse Childhood Experiences
Discuss a cognitive/affective/behavioral approach for challenging painful attitudes related to trauma
Describe tools  to enhance emotional regulation
Ordering Information
Once payment is received, you will be emailed a full video recording of the Webinar along with all presentation materials.
Optional 1.5 CEs may be purchased through R. Cassidy Seminars. A link to purchase CE Credits will be included in the email containing all your webinar resources. More Info Here
Continuing Education Information
Optional 1.5 CEs may be purchased through R. Cassidy Seminars. A link to purchase CE Credits will be included in the email containing all your webinar resources. More Info Here