On-Demand Webinars
Strategies for Discussing Race, Racial Discrimination, & Racial Trauma with Youth in 2020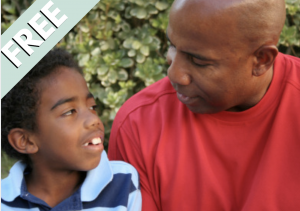 Watch the Webinar: 
See slides from the webinar here.
See handouts from the webinar here.
---
In this Webinar: 
Research has indicated that youth experience racism, prejudice, and bias as early as preschool. For many, their interpersonal experiences of racism, prejudice and bias can be quite disorienting, and can influence functioning, particularly for youth who have experienced other traumas. In this 90-minute training, attendees will have the opportunity to reflect on their experiences and feelings related to current events (e.g., the death of George Floyd and others by law enforcement)and learn strategies for navigating discussions specific to race, experiences of discrimination, and racial trauma with youth. Through open dialogue and interactive facilitation, participants will have an opportunity for introspection and exploratory dialogue within a safe environment. The primary objectives of this training will include:
The primary objectives of this training will include:
Objective 1: Individuals will be able to define racial trauma and be able to identify consequences specific to racial stress for children and adolescents.
Objective 2: Attendees will learn how research specific to racial identity, racial socialization, and racial trauma suggest parents, teachers, and providers talk with children and adolescents about race, discrimination, and racial trauma.
Objective 3: Individuals will be able to identify a minimum of 3 specific strategies for discussing current events (e.g., death of George Floyd), race, racial discrimination, and racial trauma with youth and their families.
Prior to the training, participants can submit questions to the presenters at: [email protected] which will be addressed during the training presentation.
This is a free webinar. CEs for this webinar are available and sold separately.
Continuing Education Information
Optional CEs (1.5) may be purchased through R. Cassidy Seminars for $10. If you're interested in receiving home study CEs for this webinar, contact [email protected]
This event is co-sponsored by R. Cassidy Seminars.  A link to purchase CE credits will be provided to all Webinar registrants.
Satisfactory Completion
Participants must have paid tuition fee, signed in, attended the entire seminar, completed any accompanying reading assignment, completed an evaluation, and signed out in order to receive a certificate. Failure to sign in or out will result in forfeiture of credit for the entire course. No exceptions will be made. Partial credit is not available.
Psychologists
Cassidy Seminars is approved by the American Psychological Association (APA) to offer continuing education for psychologists. R. Cassidy Seminars maintains responsibility for this program.
Social Workers
Cassidy Seminars, ACE provider #1082 is approved as a provider for social work continuing education by the Association of Social Work Boards (ASWB) www.aswb.org, through the Approved Continuing Education (ACE) Program. Approval Period: April 15, 2012-April 15, 2015. R. Cassidy Seminars maintains responsibility for the program. Social workers should contact their regulatory board to determine course approval. Social workers will receive 1.5 live or 2 homestudy continuing education (clinical, social work ethics) clock hours in participating in this course.
Please Note: Licensing Boards change regulations often and while we attempt to stay abreast of their most recent changes, if you have questions or concerns about this course meeting your specific board's approval, we recommend you contact your board directly to obtain a ruling.
Note: Many state boards accept offerings accredited by national or other state organizations. If your state is not listed, please check with your professional licensing board to determine whether the accreditations listed are accepted.
About the Presenters
Dr. Danielle Busby is the Vice President of Professional Relations and Liaison at Black Mental Wellness, Corp. Dr. Busby is a licensed clinical psychologist in the state of Michigan and in the state of Texas. Currently, Dr. Busby is an Assistant Professor at Baylor College of Medicine/Texas Children's Hospital in Houston, Texas. In this role, she primarily serves youth and families through the Trauma and Grief Clinic and is in the early stages of developing a clinic specific to youth depression and suicide prevention. Dr. Busby's research is centered on examining barriers to mental health service use, specifically among Black college students who are at an elevated risk for suicide. Additionally, she has led and contributed to scholarly articles and research presentations on child trauma, youth suicide prevention, racial discrimination among Black youth, and the psychological effects of neighborhood stressors; such as, community violence exposure among African American adolescents.
About Black Mental Wellness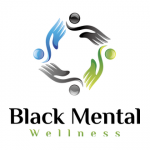 The mission of Black Mental Wellness, Corp. is to provide access to evidence-based information and resources about mental health and behavioral health topics from a Black perspective, to highlight and increase the diversity of mental health professionals, and to decrease the mental health stigma in the Black community. Learn More