On-Demand Webinars
Understanding Attachment: Free Webinar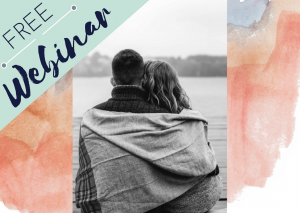 Watch Now
Download slides from the webinar here.
Watch Drs. Daniel Siegel and Lisa Firestone discuss the different patterns of attachment
If you're interested in receiving 1 home study CE Credit for this webinar, you can purchase it here. More Info Here
---
In this Webinar: 
Please join Dr. Lisa Firestone for a free, one-hour webinar that will:
Introduce participants to the fascinating science of attachment theory

Explain the powerful role of attachment in shaping our lives

Outline the four patterns of early attachment

Define secure attachment

Introduce the three patterns of adult insecure attachment
This webinar is the first part of a four-part series on Understanding Attachment. It will be followed by three immersive webinars on each of the three patterns of insecure, adult attachment. We highly recommend watching this presentation before taking one of the following CE Webinars.
Describe the four patterns of early attachment
Explain how child attachment patterns continue to affect people throughout their lives.
Discuss how clients can rewire their brains to feel more secure
Ordering Information
Optional CEs (1) may be purchased through R. Cassidy Seminars here. More Info Here
Continuing Education Information
Optional CEs (1) may be purchased through R. Cassidy Seminars here. More Info Here