Featured Homepage Webinar
Challenging the Fantasy Bond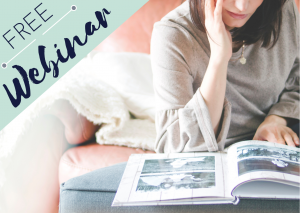 Watch the Webinar
SEE SLIDES FROM THE WEBINAR HERE
Challenging the Fantasy Bond: New Book Now Available!
This much-anticipated follow-up to the critically-acclaimed and bestselling The Fantasy Bond tackles the complex question of why so many of us are compelled to repeat the pain of our past while avoiding positive experiences that could enrich our lives.
25% OFF!
USE CODE: FLYER25
In This Webinar:
Many struggles we face in our current relationships arise from a core defense formed in childhood known as the "fantasy bond." The fantasy bond describes an illusion of connection we originally form with our parent or primary caretaker as a defense system to help relieve early anxiety and emotional pain. However, as we grow up, this very defense system limits our ability to pursue or accept real love and connection.
In this webinar, Dr. Lisa Firestone will explain her father, Dr. Robert Firestone's, concept of the fantasy bond. She will discuss how the original "bond" that is formed in a family can keep people stuck in the past, reliving rather than living their own lives. The incorporation of these early fantasy dynamics can lead to limiting psychological defenses and a critical self-concept that go on to negatively impact how an individual relates to themselves and those closest to them throughout their lives. On an unconscious level, people may turn to the imagined safety of a fantasy connection over the more threatening or painful reality that comes with real relating, genuine caring, or giving value to our loved ones and our lives in general.
In her presentation, Dr. Firestone will help therapists and individuals understand how and why this primitive defense develops and how it goes on to affect clients in everything from destructive relationship patterns to self-sabotaging behaviors, from shattered self-esteem to parenting difficulties. She will explain techniques to help clients recognize, understand, and challenge elements of a fantasy bond, a process that can dramatically improve their relationships with their partners, their children, and themselves, while allowing them to live their own lives free of the shackles of their earliest defenses.
Ordering Information
Once the webinar has taken place, all registrants will be emailed a full video recording of the presentation along with all presentation materials.
Optional CEs (1.5) may be purchased through R. Cassidy Seminars. A link to purchase CE Credits will be included in the email containing all your webinar resources. More Info Here
Continuing Education Information
Optional CEs (1.5) may be purchased through R. Cassidy Seminars. A link to purchase CE Credits will be included in the email containing all your webinar resources. More Info Here