These Invisible Memories Shape Our Lives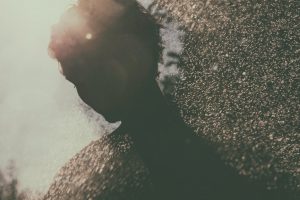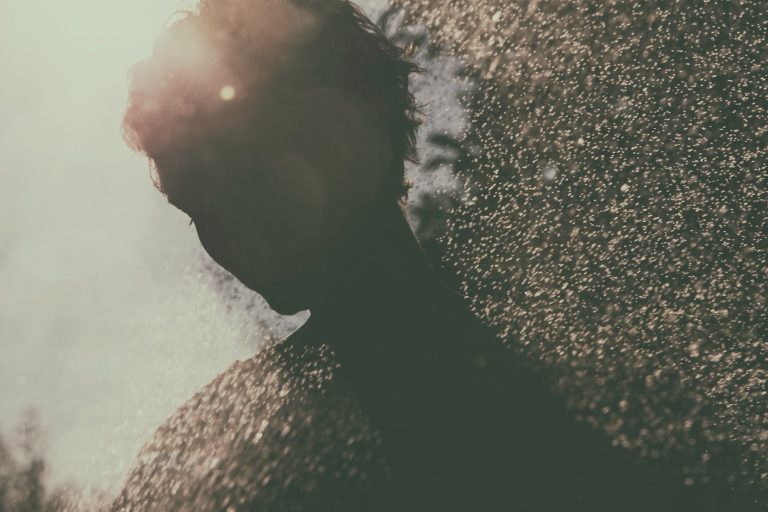 We've all heard the famous quote, "Those who cannot remember the past are condemned to repeat it." While some version of this expression is often used when discussing broad cultural considerations like war, policy, and politics, it's also one that very much applies to our own personal history. The less we're able to bring our past to light, the more likely it is to shape our lives, unfortunately, often in ways we don't desire.
In my mind, one of the most valuable aspects of therapy is that it offers people an opportunity to bring forth and make sense of various experiences from childhood.  Some of our memories of what happened to us as children are fuzzy, while others are altogether unclear. We viewed our experiences and the world we were growing up in through the lens of a young child, which was not necessarily an accurate lens. In addition, a child's earliest memories are implicit, because the brain is not developed enough to encode explicit memory. Explicit memory is what we usually think of when we think of memory; it is a cognitive memory that we remember in our thinking brain. This is the type of recollection we experience as remembering.
Explicit memory doesn't come online until around age 3, so much of what a child experiences before that is implicit. For instance, George Santayana, the philosopher to whom the above quote is attributed, probably had implicit memories from his first few years of life when his mother left him in Spain to start a new life in the United States. However, he may have explicit memories of when he was 8-years-old and was abandoned by his father. Both memories likely had a heavy hand in shaping his life, but each would be experienced in different ways.
Implicit memory relies on structures in our brain that are fully developed before we are born. Because it's an unconscious, bodily memory, when it gets triggered in the present, it does not seem like it's coming from the past. Instead, it feels like it's happening now. Thus, we react as if we are back in the original situation.
Unlike an explicit memory, an implicit memory does not involve the internal experience of recalling. It's been described as "retention without remembering" and as "nondeclarative, nonverbal memory." It can be behavioral, emotional, perceptual, or somatosensory, and is often felt in the body. A good example of implicit memory is hopping on a bike and instinctively remembering how to ride, whereas an explicit memory would be the recollection of someone teaching you to ride.
Trauma memories are often implicit, because trauma floods our brain with cortisol, the stress hormone, which shuts down the part of our brain that encodes memories and makes them explicit. Our implicit memories can be like invisible forces in our lives, impacting us in powerful ways. The more we can learn about implicit memory, the better we can understand ourselves and not let our experiences and reactions in the present get hijacked by our past.
Because of the nature of implicit memories, they're often triggered subconsciously and cause reactions we don't always understand. For example, seeing certain wallpaper can remind a person of a room in which they were abused as a child, leaving them feeling frightened without knowing why. Waking up after a breakup can trigger a loneliness a person felt waking up alone as a child. Hearing a baby cry on an airplane can cause a person to feel severe discomfort, triggering painful feelings from when they were a baby themselves.
These emotions that arise are actually implicit memories of a person's own childhood experience. The intensity of the person's reaction is based on the severity or degree of distress of the original situation. For instance, a person who felt abandoned as a child may experience a much more intense feeling of abandonment after a breakup. A parent who felt terrified as a baby may become dysregulated and overwhelmed when his own baby cries.
"Implicit memory encodings shape the growing architecture of the self," wrote Daniel Siegel in his book The Developing Mind.  Even though these memories are unconscious, they affect us in myriad ways as partners, parents, and people. We are basically primed to be reactive. "Our lives can become shaped by reactivations of implicit memory, which lack a sense that something is being recalled," wrote Siegel. "We simply enter these engrained states and experience them as the reality of our present experience."
Given the reactive triggers they set off, it is not surprising that implicit memories have been associated with panic disorder and Post-traumatic Stress Disorder. Traumatic memories can be like flashbacks. Think of a war veteran who hides under the desk after hearing a loud noise while safe in his home office. An implicit memory can leave us feeling triggered by things of which we aren't fully aware or that don't make sense to us, and yet we have big emotional reactions.
This can also be the case for people who experienced abuse or other early traumatic events that caused them to disassociate. "Psychological trauma involving the blockage of explicit processing also impairs the victim's ability to cortically consolidate the experience," wrote Siegel. What this means is that unresolved traumatic experiences, particularly involving disassociation or a lack of processing of the event, can be blocked out of our encoded memory. This helps explain why victims of abuse or trauma often have difficulty recalling aspects of the event.
Our implicit memories have a significant impact on us. Yet, rather than identify the original source of our reaction, we often interpret them as something that must be dealt with in the current situation. For example, we may feel anger at our partner simply because they had a certain look on their face. We may feel anxious when caring for our child based on an old feeling we had as a child being surfaced. We may interpret danger in innocuous situations. Before we can make sense of our reaction, we can find ourselves snapping at our partner, pulling away from our child, or retreating from challenges that cause us fear.
Often, our strongest, most intense reactions in the present come from our implicit memories, because of the intense feelings attached to these memories. However, if we can make these implicit memories explicit, we can resolve unresolved trauma and feel more integrated within ourselves. Here are three ways to help achieve this:
1. Think about it. The first step is simply to be curious about our reactions. There are two acronyms I really like that Siegel developed that can help us in this pursuit. The first is to adopt a COAL attitude toward ourselves, meaning to be Curious, Open, Accepting, and Loving toward ourselves as we explore what feelings and thoughts get triggered in certain situations. It's important to be compassionate and nonjudgmental when we open the door into our history and try to uncover the things that hurt us.
The next step is to SIFT our mind, looking out for any Sensations, Images, Feelings, and Thoughts that come up. For example, if we felt a strong sense of anger or fear when our partner used a certain tone, we could try to think about specific sensations, images, feelings, and thoughts that came up. By being curious, open, and willing to explore our reactions, rather than simply being a slave to them, we can start to surface some of the memories and make sense of the origin of the feelings being stirred.
2. Write about it. Attachment research shows that the more we can make sense of and feel the full pain of our experience, the better off we are, and the better off those close to us are. It isn't just the trauma we experience that affects us but the trauma that is unresolved that is most limiting to our lives.
Creating a coherent narrative of our story allows us to resolve trauma and free ourselves from the chains of our past. "Stories make available perspectives on the emotional themes of our implicit memory that may otherwise be consciously unavailable to us as remnants of prior experiences," wrote Siegel. "This may be one reason why journal writing and intimate communication with others which are so often narrative processes have such powerful organizing effects on the mind. They allow us to modulate our emotions and make sense of the world." The more we can unravel and communicate or record our story, the more likely we are to make implicit memories explicit and understand ourselves and our reactions on a deeper level.
3. Talk about it. As I mentioned above, therapy is an optimal way to get at implicit memories. Being able to surface these memories, talk through them, and feel whatever feelings arise in a safe, nonjudgmental environment can help us to separate the past from the present. It allows us to understand certain feelings that get triggered as reflections of our history. This makes the feelings less real or intense in the moment and allows us to respond in ways that are more reflective of who we are and what we really feel today.
Diving into our history can be frightening to many of us. Implicit memories can unlock certain mysteries that we don't always care to surface. Yet, the truth is, we are affected by these memories in ways that influence our present. Whether it's the way we feel after a breakup or the way we feel caring for our child, we are still hurting or limited in ways that are leftover from our past.
As the saying goes "those who cannot remember the past are condemned to repeat it." Whether we unknowingly repeat hurtful patterns in our careers, with our loved ones, or toward ourselves, in order to live free, we must be brave in looking at our past. When people make these connections and make sense of their story, they often feel stronger, freer, and more like themselves, ready to move forward in their lives on their own terms. One of the best parts of being a therapist is witnessing this transformation, and it is something every one of us can do for ourselves.
You can learn more about the role of implicit memory and how to form a coherent narrative in the eCourse with Lisa Firestone and Daniel Siegel, "Making Sense of Your Life: Understanding Your Past to Liberate Your Present and Empower Your Future."
Tags:
childhood
,
childhood trauma
,
implicit memories
,
memory trigger
,
neuroscience
,
self-awareness
,
self-understanding
,
therapy
,
trauma
One

Comment

Comments are closed.