The Problem with Narcissistic Parents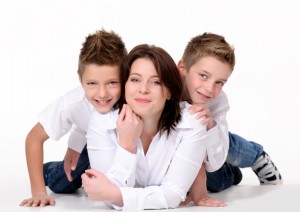 A study by Stress in America recently revealed that Millennials (ages 18 to 33) report the highest stress levels of any generation. It's not necessarily wrong to chalk these pressures up to increased competition in college and the workplace, an ailing economy, or a culture geared toward multitasking. But let's consider something a little more personal that may be at the source of increased stress levels. Let's talk about something that may hit a little closer to home and, in fact, exist in the home of many children growing up today… the problem of narcissistic parents. These past few years, we've targeted helicopter parents and fought the "battle hymn of the tiger mother." We've worried for the televised pageantry of "toddlers" and wondered whether "attachment parenting" was right or wrong. Yet, the problem of narcissistic parents may be at an all-time high. True, it can be a good thing that parents are taking a more active role in their child's development. Remember the very first scene of "Mad Men," in which a typical 1960s housewife scolds her child – not for the plastic bag she's fixed around her head, but for the dry-cleaned dress the bag had contained that must be lying on the floor somewhere? While their parents and grandparents may have suffered through a culture that viewed children as second-class citizens, the kids of today, who are being raised as the focus of their household, are not necessarily better off.
How Narcissistic Parents Live Through Their Children
Parents who seem to be offering their kids something by immersing themselves in their children's interests, activities, and accomplishments, are often taking more than they are giving. Narcissistic parents feed their own ego through the achievements of their children. Though the process is somewhat unconscious, they seek out ways to live through their child. A recent episode of NBC's highly popular "Modern Family" illustrated this when housewife, Claire, took her teenage daughter, Alex, to an academic decathlon.  Used to seeing her daughter victorious, Claire made snide comments to fellow parents and made sure to let the judges know whose mom she was. When Alex made a small mistake and was eliminated in round one, Claire made a scene and plotted ways to protest the loss. All the while, she tried to downplay and deny her deep investment in her daughter's success. When Alex finally got it out of her, Claire confessed, "I like it too much when you win. I really love lording it over the other moms."  While it's rare for narcissistic parents to reveal this of themselves, their investment in their child's success is apparent to most people around them. This attitude is hardly selfless and often has nasty consequences. Another problem with narcissistic parents is that, while they may seem to support their children's accomplishments, they often feel competitive with their children. They would like their child's successes to reflect on them and attract attention to them, but at the same time, they do not want to be overshadowed by their kids. In this way, narcissistic parents don't support a healthy sense of self-esteem in their children. Instead, they draw attention to themselves, using their children in a way that is disregarding and hurtful. The only use these parents have for their child is to reflect favorably upon them. Narcissistic parents often truly suffer from low self-esteem and are living through their children to compensate.
Why Narcissistic Parents Overly Connect to Their Children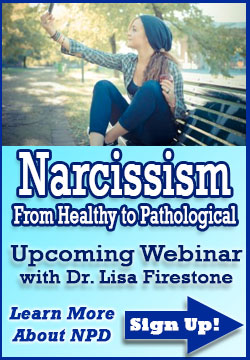 Narcissistic parents want their child's performance to reflect on them. The reasons for this are complex. Parents may be trying to compensate for what they believe are their own shortcomings. They may rely on their child's success to bolster themselves up. In doing so, they are failing to see their child as a unique and autonomous individual. They refuse to recognize that their child is separate from them, with their own thoughts, feelings, and desires. A narcissistic parent tends to focus on or almost "feed" on their child's accomplishments. They often do this, because something is lacking within them. They may try to use their child to fill an emptiness they feel within themselves. Parents with full lives, in which they have many interests, close relationships, and passions, often offer more to their children than those who give up everything to be with their kids. Though they do this in the name of love, they don't realize that their conception of love is actually skewed. People often confuse love with emotional hunger. Parents who think they are giving their children love by showering them with constant attention are failing to see how much they are pulling on or draining the child. When a person feels a "need" or "longing" for their child, it can be a red flag that they are taking more than they are giving in the relationship. If a parent feels their child is "filling up" a part of them, for example, that they are their sole source of joy, it can be a further warning that they are experiencing emotional hunger toward their child. Love is an offering of encouragement, support, and affection. Emotional hunger provides just the opposite.
The Effects of Growing Up with Narcissistic Parents
The biggest problem with narcissistic parents is that, in trying to build their children up, they are actually neglecting to recognize and support their child's independent sense of self. Instead, the child feels a heavy amount of pressure from their parents. They may carry fears of falling short and the sense that they will never be good enough. Their insecurities may lead them to become narcissistic themselves, seeking out attention and approval just to prove they are okay. Parents who give up their own lives enter the child's world instead of inviting the child into theirs. Because, children learn by example, not having a parent who is fulfilled within themselves leaves the child with a sense of having to take care of that parent. They have to make them happy and offer support. This is a huge burden to put on a child, and it hurts them throughout their lives. They may recreate this dynamic in their relationships, looking for someone who inflates their ego or who tears them down in ways that support deepseated attitudes they have toward themselves. They may also seek out people, who, like their parents, use them to feel better about themselves. These dynamics can be harmful to an adult, but they are almost immoral to impose on a child. When we refuse to see our children as separate individuals, we project all of the negative and critical attitudes we have toward ourselves onto them. We may try to overcompensate for our parents' mistakes, or we may reenact destructive patterns from our own childhoods. In either case, we are missing the mark with our kids. We are misattuned to their unique needs and insensitive to their true wants. By differentiating from our own past, we are better able to see our kids as separate from ourselves. Only then can we offer them real love as opposed to a fantasy of connection. Only then, can we appreciate our children for who they are and support them in reaching their full, unique potential.
Tags:
Must Read
,
narcissism
,
parenting
,
parenting advice
,
parenting tips
90

Comments