Experts at Home: Dr. Pat Love on Relationships During the Time of Covid-19
In our first Experts at Home conversation, Dr. Lisa Firestone interviews relationship expert Dr. Pat Love. They discuss common relationship challenges in the time of Covid-19 and how couples can use this challenging time as an opportunity for growth.
You can download the questions for connecting exercise Dr. Pat Love mentions in the interview here: Connecting and Reconnecting Exercise Handout
Watch Now:
Subscribe to PsychAlive (it's free!) to see more Experts at Home.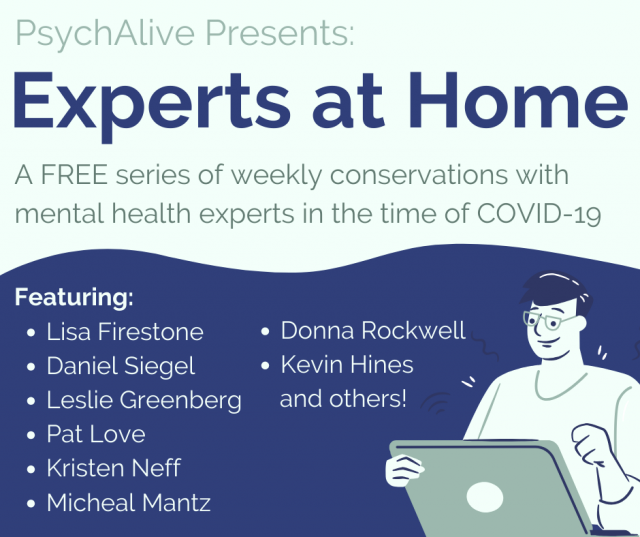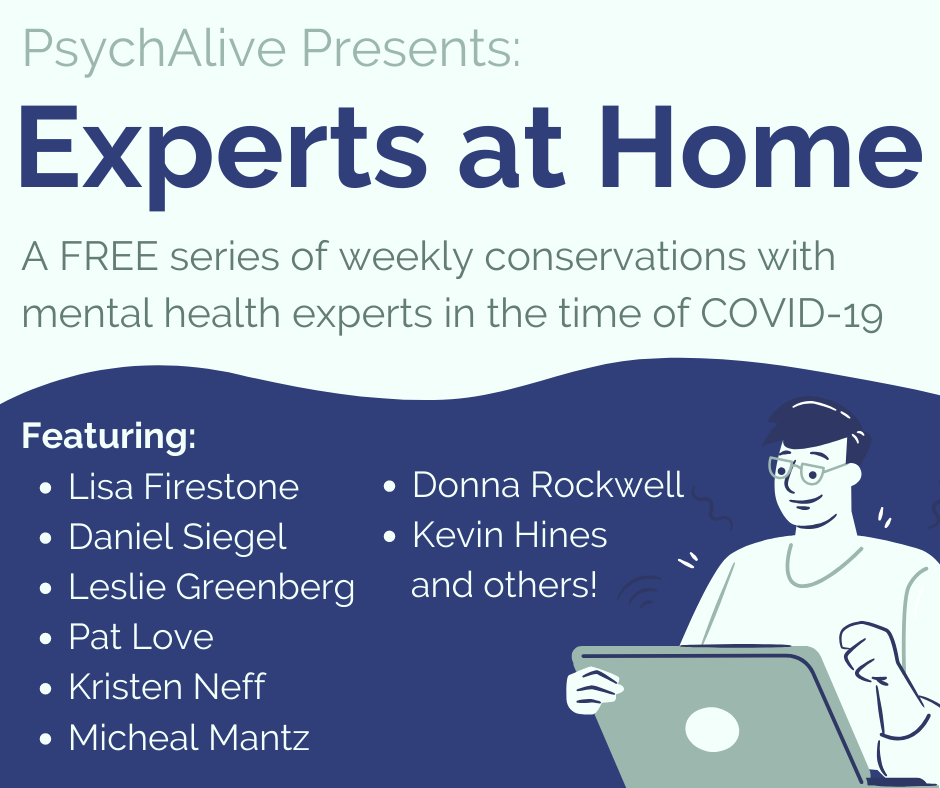 Tags:
covid-19
,
experts at home
,
intimacy problems
,
love
,
pandemic
,
relationship
,
relationship advice
,
relationship issues
,
relationship problems
,
relationships
4

Comments

Comments are closed.