Experts at Home: Dr. Donna Rockwell on the Benefits of Mindfulness in Challenging Times

In our second Experts at Home conversation, Dr. Lisa Firestone talks with mindfulness expert Dr. Donna Rockwell. They discuss the many benefits of mindfulness during this challenging time, including how mindfulness can help reduce anxiety and expand our ability to "sit with the unknown" and face this moment.
Watch Now:
Subscribe to PsychAlive (it's free!) to see more Experts at Home.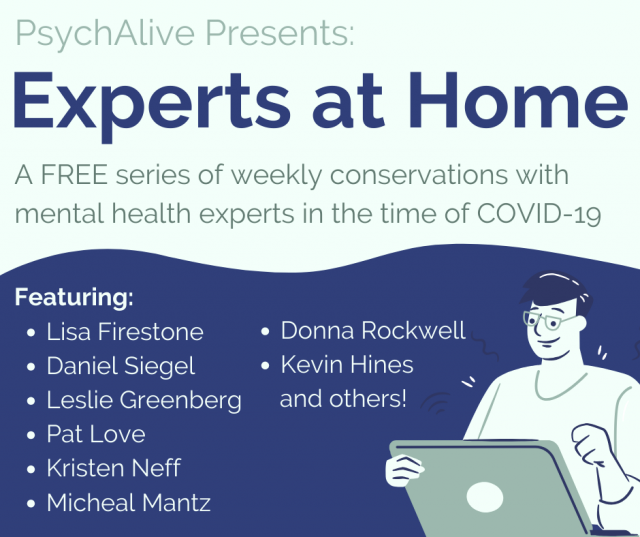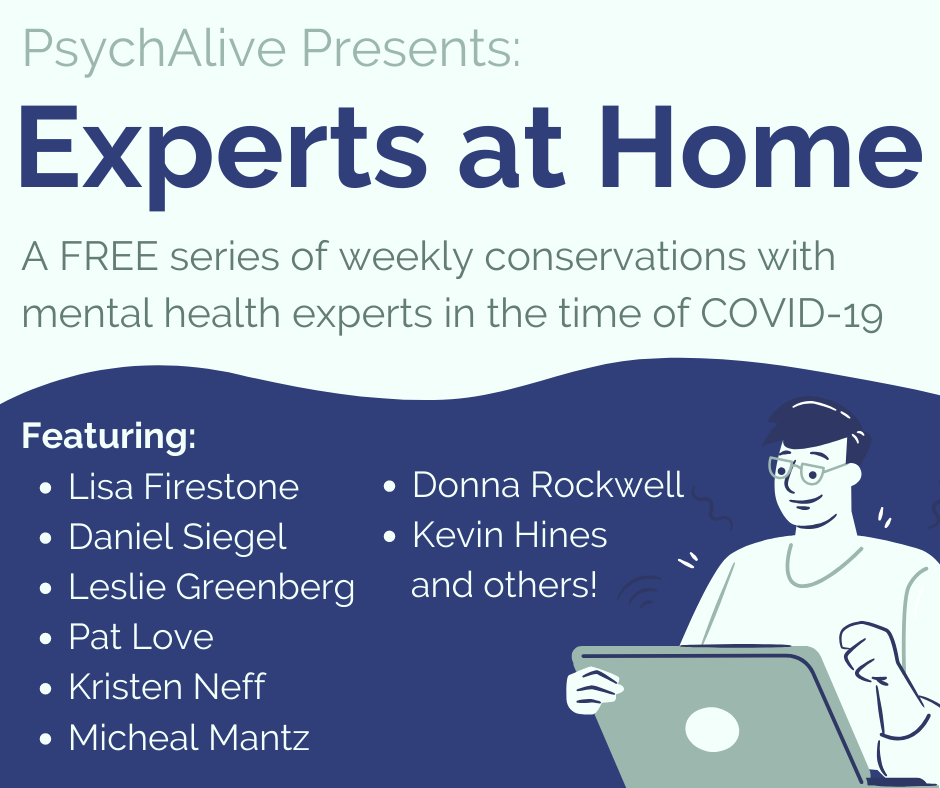 Tags:
anxiety
,
experts at home
,
meditation
,
mental health
,
mindful
,
mindful living
,
mindfulness
,
mindfulness practices
,
self development
,
self-understanding
2

Comments

Comments are closed.