Laugh it Up: Why Laughing Brings Us Closer Together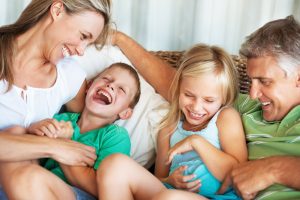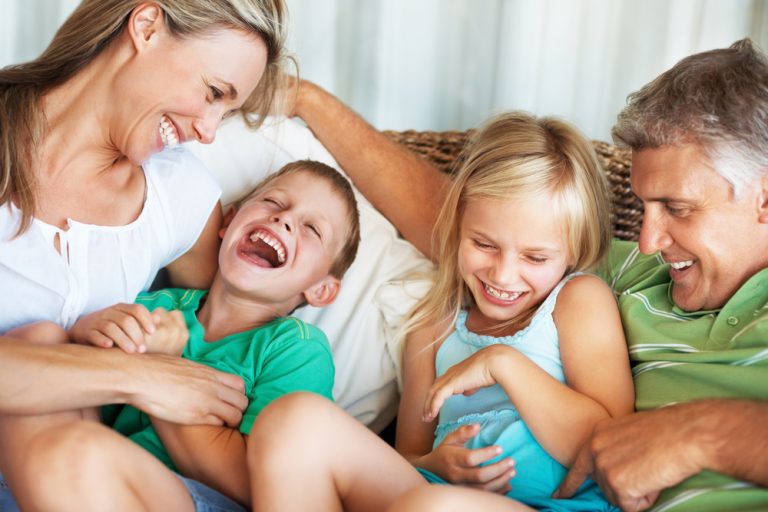 Having the last laugh may be more important than you think…literally. New research reveals that the physical act of laughing can actually elevate an individual's pain threshold. Whether you're rolling on the ground in stitches over the latest YouTube video with friends, politely chuckling at your uncle's knock-knock joke, or laughing nervously at your boss' attempt at humor, we all use laughter as a form of non-verbal communication on a daily basis. While we know that laughter plays an important role in regulating social interactions (including conversations), new information reveals that laughing may actually play a critical role in buffering an individual from the effects of physiological and psychological stress.
The physical act of laughing is no joke according to Dr. Robin Dunbar, who conducted a series of experiments to determine the specific role of relaxed social laughter on an individual's well being. Scientists know that the act of laughing releases endorphins into the brain that provide feelings of happiness and a heightened sense of well-being, but its exact scientific and social benefits have been hard to determine. Endorphins are a class of endogenous opioid peptides produced in the central nervous system that not only function as neurotransmitters but also play a crucial role in the management of pain. Endorphins however, are usually only triggered by physical activity, not social situations or conversation. The muscular exertions involved in laughing are actually what trigger the brain to release endorphins suggesting that it's not the intellectual pleasure of cerebral humor that releases endorphins, but the actual physical act of laughing.
Dr. Dunbar describes social laughter as "grooming from a distance," an activity that fosters closeness in a group the way one- way grooming, patting, and delousing promote and maintain bonds between individual primates of all kinds. Laughter contributes to group bonding, and may have been an important part in the evolution of highly social animals.
Dr. Dunbar and her colleagues tested the hypothesis that social laughter actually elevates pain, both in the lab and in naturalistic conditions. The first group in the experiment was asked to watch funny videos, or a comedic stage performance prior to performing a series of pain threshold tests (a tightening blood pressure cuff, holding your hand in freezing cold water etc.) while the second group watched something that did not naturally elicit laughter before performing the same tests. In both cases, the results confirmed that when laughter is elicited, pain thresholds are significantly increased, whereas when the subject watched something that wasn't funny, pain thresholds did not change and were often even lower.
The results of this experiment reveal that laughter not only plays an important role in social and non-verbal communication, but it also provides evolutionary qualities that encourage group bonding and protect us from physical and psychological pain. So tell more jokes, and laugh just a little bit longer! Laughing truly is the best medicine.
To read more about this study click here:
Dunbar RIM, Baron R, Frangou A, et al. Social laughter is correlated with an elevated pain threshold. Proceedings of the Royal Society B: Biological Sciences.
Tags:
endorphins
,
group bonding
,
laughing
,
laughter
,
personal growth
,
psychological advice
,
psychological tips
,
self development
,
self-awareness
,
self-understanding
,
social bonding
,
stress management
One

Comment