Defense Mechanisms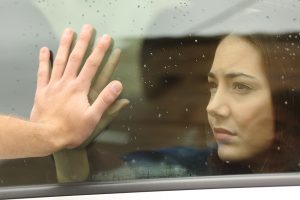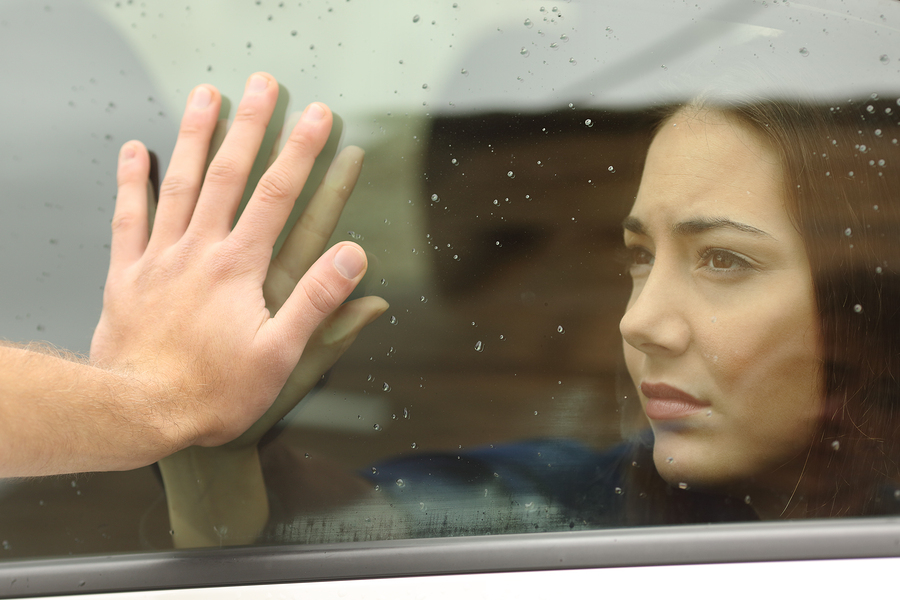 "When children are faced with pain and anxiety in their developmental years, they develop defense mechanisms to cut off that pain. But the tragedy is that in cutting off the pain, you also cut deeply into their lives, so that defenses that were basically survival-oriented psychologically also serve as terrible limitations to the self."
~ Robert Firestone, Ph.D.
As human beings, we are designed to protect ourselves from danger. Our will to survive is primal and innate, but it isn't limited to physical threats to our life. From the time we are born, we develop strategies to cope with unfavorable circumstances. As infants, we learn the best techniques to get our needs met by our parents, and as we grow up, we make adaptations to help us endure pain, be it psychological or existential.
Early in our lives, our defense mechanisms can feel like tools for our very survival. However, as we grow up, these same psychological defenses can start to hurt rather than help us. Because of this, getting to know each defense mechanism we've formed can serve the deeper purpose of helping us break free of self-imposed limitations. By recognizing and shedding our outdated defense mechanisms, we can develop within ourselves, form deeper relationships, and start to live a life that looks more like the one we desire and less like one we were prescribed by our past.
Here, we will explore where our defense mechanisms come from, why we keep them around, and how we can get rid of the ones that no longer serve us.
What is a Defense Mechanism?
A defense mechanism is essentially a strategy someone comes up with to help them avoid pain or anxiety. By this definition, it doesn't sound that bad. However, a defense can operate very much like antiquated armor we wear with the hope of protecting ourselves, but instead, it actually limits our mobility and shuts out much more than we imagine. Ironically, our defense mechanisms can do a lot more damage than good when it comes to the quality of our lives.
As Dr. Robert Firestone, author of Psychological Defenses in Everyday Life, put it, "Each individual develops idiosyncratic ways of dulling and deadening him or herself and disconnecting from unpleasant emotions and life experiences. To the extent you are defended, you are cut off from being able to experience genuine feeling — the good, the bad and the ugly.  To varying degrees, you walk through your life in a numbed state."
Why Do We Form a Defense Mechanism?
All children experience hurt and frustration. No parent is perfect nor can they attune to their child's needs 100 percent of the time. Whether we experienced neglect, rejection, intrusion, or anger directed toward us, we all made adaptations to handle unfavorable circumstances in our childhood. Early mis-attunements, as well as both large and small instances of trauma, can cause us to form self-protective defense mechanisms in order to comfort ourselves or "get by."
Right off the bat, we learn from our parent's behavior and way of interacting with us the best way to get our needs met. As neuropsychologist and author of Parenting from the Inside Out, Dr. Daniel Siegel puts it, "From the moment we are born we must work for a living." A mother who doesn't respond to our cries can teach us that staying quiet is the ideal strategy to get her to care for us. A father who is intermittently available, sometimes dousing us with affection and other times disappearing, teaches us we need to cling to get what we need from him. The attachment pattern we experience from our first day of life plays a heavy role in forming our long-term beliefs about how relationships work and how we should react to others in order to make our way.
Even if we form a secure attachment with parents or caretakers who are kind and sensitive to us, we all eventually face distressing existential realities that can incite us to retreat from life.  At that point "the question is whether to live with emotional pain or to defend ourselves and escape into an unreal world," wrote Firestone. "The resolution of this conflict toward a more defended way of life has a generally detrimental effect on an individual's emotional health and overall functioning, yet the formation of psychological defenses is inevitable when anxiety and emotional pain build up in the developing child."
Because when we are children, our very survival depends on those who care for us, seeing our parents as flawed or incapable can feel tremendously frightening. Thus, we form our defenses as a means to protect ourselves without having to fully face the limitations of our caretakers. Instead of seeing our parent as critical, we see ourselves as "bad," and we form the defense mechanism of trying to prove ourselves. Instead of seeing a parent as rejecting, we see ourselves as unlovable, and we form a defense to stay out of the way, so no one can hurt us. In this way, the defense mechanisms we form are actually distortions of who we really are or who we would have been without the harmful overlays of our past.
What Are Some Common Defense Mechanisms?
Defense Mechanisms in Childhood
The shape of our specific defense mechanisms is heavily informed by how we are related to as children, ways we observe our parents or influential figures, and the attachment pattern we experience. Thus, the "armor" we build around ourselves can manifest in different ways. When we are babies or young children, the coping strategies we form can include self-soothing habits like cradling a blanket or sucking our thumb. As we get older, we may take on the defensive posture of trying to take care of ourselves or become pseudoindependent. This is often the case with people who experience an avoidant attachment. On the other hand, our defense may be to try to command attention by acting out, a defense often adopted by someone with an anxious attachment.
As kids, our defense mechanism may be to keep quiet, or it may be to shout and in order to be heard. We may feel driven to rebel against rules and restrictions, or we may attempt to achieve perfectionism. We may have learned not to trust anyone for fear of being hurt or to feel self-reliant and guarded against wanting anything from anyone else. Or, we may have felt desperate to "put ourselves out there" and make sure we are not abandoned.
"Shutting off from scary experiences as a kid may have meant hiding under the bed, avoiding high-pressure situations like sports or academics, or playing video games," wrote Dr. Lisa Firestone, who co-authored Conquer Your Critical Inner Voice with Robert Firestone. "As an adult, it can mean becoming anti-social, avoiding goal-driven behaviors, or abusing substances like alcohol. Our defense mechanisms may influence us to engage in self-soothing rituals or to avoid perceived dangers."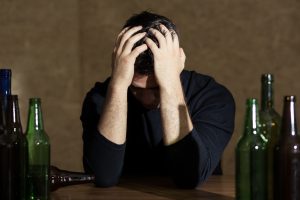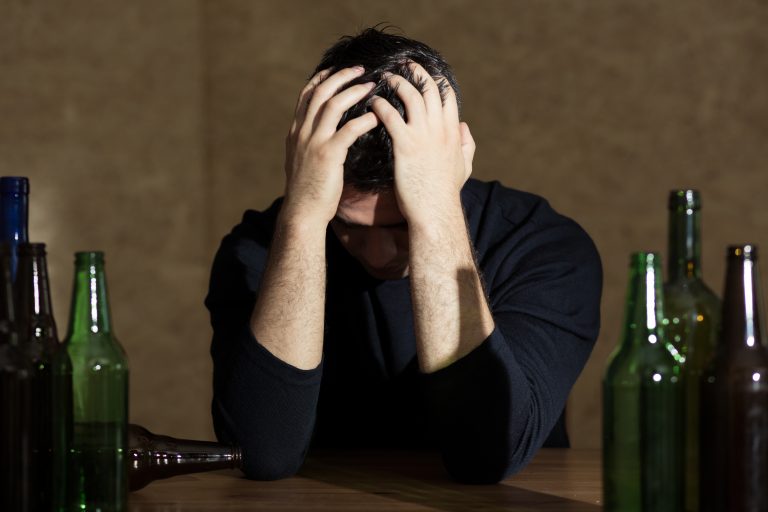 Defense Mechanisms in Adulthood
As adults, catching on to our defenses can be challenging. We all cut off from emotions in different ways. Our defenses are complex and can range from engaging in self-destructive or self-limiting behaviors to developing a dependence or addiction. One defense mechanism we form can keep us from staying close to a romantic partner. Another can sabotage our success at work.
In order to catch on to whether or not we are living our lives from a defended posture, it's helpful to consider what Robert Firestone called the "major characteristics of the inward or defended person." These include:
Loss of feeling and varying degrees of depersonalization
Tendency toward reliance on addictive, self-nourishing substances and behaviors
Preference for isolation and fantasy gratification over satisfaction derived from real achievements or relationships
Self-critical or self-hating attitudes toward oneself
Cynical and suspicious attitudes toward others
Of course, the degree we engage in our defense system is not black or white. We may use a defense mechanism one day and put our guard down the next. The helpful thing is to identify which patterns fit the above description and hurt us in our lives. For example, do you notice yourself being nitpicky and overly critical toward your partner? Are you so self-hating that you hold yourself back with your kids? Do you seek escape from pursuing things that mean something to you? Are you looking for numbing activities for instant gratification that fail to make you feel good in the long run?  Do you feel cynical toward coworkers? Are you cut off from feeling throughout your day?
It's important to remember we all have defenses, and there is no shame in bringing them to light. Even when we do get a sense that a defense mechanism isn't working for us, we're often resistant to changing it, because it makes us feel vulnerable or unsafe. After all, we came by this defense honestly and have carried it with us most of our lives. If we were rejected as children and adapted by learning to meet our own needs, it may be very hard to give up control and let a romantic partner get close to us. If we felt misunderstood and distorted in our family of origin, we may be on the defense and unable to take feedback at work without reacting. Our defense mechanisms can be tricky, because they're often stirred up by contemporary events. However, they source from deep in our past and are rarely adaptive to present circumstances. Even though they may feel necessary, they actually undermine what we want, like the ability to be open to a loved one or to excel in our career.
How a Defense Mechanism Can Hurt Us
Oftentimes, a defense mechanism can offer instant gratification or immediate relief by alleviating our anxiety or cutting us off from a deeper level of feeling. We may not be conscious of it in the moment, but the reason we reach for that second glass of wine, pick that fight with our partner, or shy away from a challenge may be because we got scared and felt we had to retreat into our shell or put ourselves back in place.
For example, say we had an incredibly close night with our partner in which we felt both loved by them and loving toward them. That feeling can trigger myriad unconscious reactions: the anxiety of relying on that person, the fear of losing him or her, or the shame of not having felt that kind of love as a child. The next morning we may find ourselves feeling a slightly critical and starting to act irritable. It may even feel like a relief to complain to them or make little comments that push them away. Ultimately, we no longer feel as close to the person, and although we may feel bad, we also feel a bit safer having retreated into our defense mechanism and covering over those deeper feelings being stirred.
This process of numbing our vitality and limiting our scope of connection and experience is the ultimate sacrifice we pay to our defenses. It hurts us, and it hurts those close to us. "When people are defended, they tend to neutralize their experiences and lose considerable feeling for themselves and others.," wrote Robert Firestone. "In this self-protective state, their gaze is focused inward on themselves rather than outward toward others. Their capacity for offering and accepting love is impaired, and they tend to limit personal transactions of both giving and receiving."
The Language of Our Defense System
According to Robert and Lisa Firestone, we all have an internal dialogue or "critical inner voice" that acts as the language of our defense system. This "voice" is like a sadistic inner coach that encourages us to retreat from goal-directed activities, cut off our feelings, and create distance from other people. It isolates us by encouraging cynical attitudes toward others and self-hating thoughts toward ourselves.
The critical inner voice is not an auditory hallucination but is typically experienced as negative thoughts or commentary that seamlessly weave into our day and frequently ruin our mood. For instance, during a meeting, we may think to ourselves, "Just keep quiet. No one wants to hear what you have to say." On a first date, it may make us self-conscious with thoughts like, "You sound so stupid. What is wrong with you?"
In addition to critiquing us, our inner critic can also sound seductive or soothing. "Just have another drink. It will help you relax." "You should spend the night at home. There's no need to go to that party and feel awkward the whole time." Later, this same voice will attack us with thoughts like, "You said that you weren't going to drink and failed yet again. You're pathetic!" "You stayed home again and have no friends. What a loser!"
Our critical inner voices can comprise all kinds of content and come at us from all directions, however, its goal remains the same – to uphold our defense mechanisms. Like our defenses, our inner critic is shaped by hurtful experiences and negative messaging we internalized as kids, so it can feel frightening to challenge it. Ignoring the beliefs and directives of our inner critic would mean challenging our sense of identity and giving up the very defense mechanisms that uphold our destructive ideas about ourselves.
For instance, if we grew up in an unpredictable household where we were often seen as needy and burdensome, we may grow up seeing ourselves as needing to be stubborn and in control to survive. We may have voice attacks like, "Don't let anyone tell you what to do. They will just take advantage of you." We may then act in ways that come off as defensive, demanding, or childish in our lives, be it with our partner, our boss, or even our own kids.
Our original defense mechanism may have been to try to take control to maintain order in our childhood, because we couldn't trust or rely on others. This led us to a critical inner voice that both warns us about being "weak" or "needy" and tells us that we have to be the one to take charge. However, when we listen to this voice today, we alienate those around us and fail to recognize that it doesn't fit with our present circumstances. Instead, it is based on an old, faulty belief to begin with that must be challenged for us to live the life we want and become who we want to be.
Challenging this voice can be painful and anxiety-provoking, because it forces us to come face to face with the root of our maladaptive thinking. It reminds us of the hurtful events that led us to adopt negative ideas about ourselves in the first place. And it asks us to challenge defense mechanisms that once felt crucial to our very survival. Yet, by arming ourselves with self-compassion, we can start to counter these core beliefs and conquer the critical inner voices that fuel our defense system.
You can learn more about challenging your critical inner voice here.
Letting Go of a Defense Mechanism
Once we begin to catch on to our defense mechanisms and the critical inner voices that drive them, we can start to choose different actions that move us closer to a state of feeling and vitality. We can seek out the things that give our lives meaning, rather than blindly believing old messages, outdated warnings, and mean self-attacks that hold us back. For some of us, this will mean putting our phone down to connect with our child. For some, it will mean opening up to our partner, allowing them to really know and love us. For some, it will mean fighting an addiction. For some, it may mean giving up control.
Whatever our defense mechanisms may be, it can bring up old feelings and anxiety to challenge them. That is why we must remember to have compassion for ourselves. It may be necessary to seek out a therapist or someone to talk to about any emotions or memories that surface as we unearth the early experiences that led us to our original defenses. However, it's valuable to remember that no matter what feelings arise, there is a huge reward in persevering and allowing ourselves to be undefended and vulnerable. While it may feel frightening at first, like sailing out upon an uncharted sea, giving up our defenses is a way of liberating ourselves and opening ourselves up to novel possibility.
As Robert Firestone wrote:
Individuals who are less defended tend to feel freer and have a greater potential for experiencing their emotions, including an increased capacity to feel the joy and happiness of life as well as a higher tolerance for intimacy. They are also more cognizant of the pain inherent in living and appear to be more responsive and adaptive to events that impinge upon their wellbeing. People who are relatively undefended generally feel more integrated, are able to live more fully and authentically, and tend to be more humane toward others.
In the short term, letting go of old defense mechanisms can feel both frightening and exciting. In the long term, we can create a new normal for ourselves that embraces the poignancy, ebbs and flows, depths, and connections that the human experience has to offer. Ultimately, we can forge our own path, creating a life that has unique meaning to us and represents who we truly are.
Tags:
child development
,
critical inner voice
,
defenses
,
fear of intimacy
,
intimacy problems
,
mental health
,
psychological advice
,
psychological defenses
,
relationship issues
,
self-destructive behavior
,
self-understanding
,
trauma
7

Comments

Comments are closed.