What It's Like To Live With Mental Disorder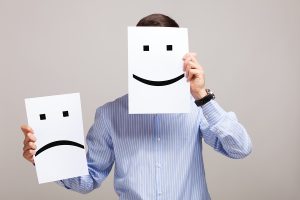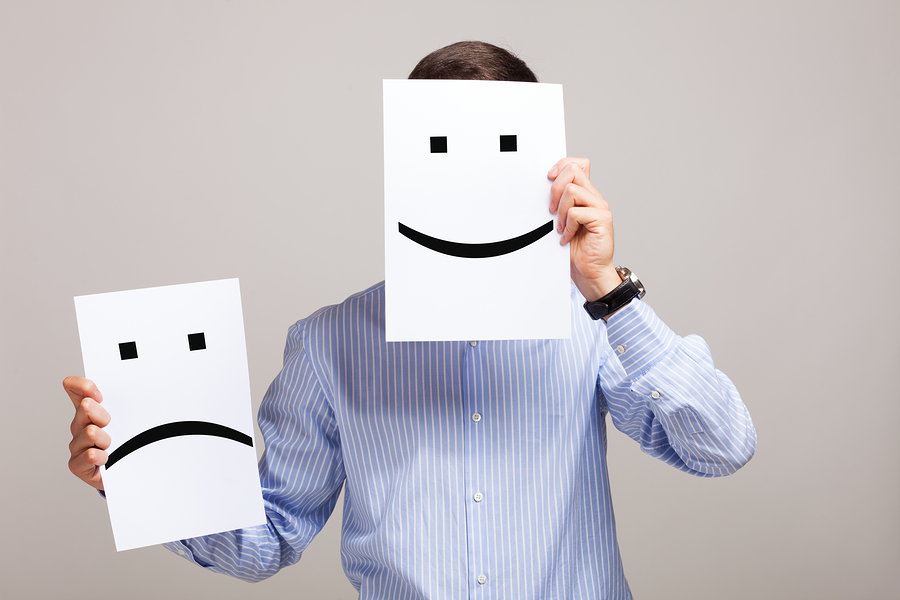 When people get a bunch of paperwork or are rushing certain tasks to meet deadlines at work or at school, they sometimes utter words without a second thought. Words like "I'm going crazy" or "I'm having a panic attack." Such casual remarks seem empty to others but to those who are suffering from mental illness, it is a different matter.
Many people do not understand what it feels like to live with mental disorder. According to National Alliance on Mental Illness, in every five people, there is one person who suffers from post-traumatic stress disorder, obsessive-compulsive disorder, anxiety, depression and other mental illnesses.
Below is a collection of revelations and descriptions of what it's like to live with mental disorder. They are revelations of strong individuals who wished to be understood by the society.
I DON'T HAVE CONTROL
"Mental illness feels like you're losing control of you. You don't know who you truly are because this disease controls you and takes over your emotions. It lies to you and tells you that you are worthless. You wonder if the things you do are your personality or your disease. And on top of all of these oppressing feelings, society stigmatizes us as violent individuals because of the publicized actions of one or two people with mental illnesses. Very few of us are actually like that, yet that is how we are treated if we are ever to reveal our mental illness."
— Kristin George
I CAN'T MOVE ON
"Mental illness feels like a crushing stone on my chest making it hard to breathe. It makes me feel trapped, not being able to stop the flood of past memories or the continual cycle over in my head of conversations I've recently had. It makes me hopeless, alone, scared of myself, scared of everyone else, helpless, embarrassed [and] ashamed. That's why I have a therapist who helps me in those dark times and reminds me… it's gonna take one day at a time, and sometimes one moment at a time to walk through this and learn to manage."
— Sarah Nowell
I DON'T KNOW WHO IS THE REAL ME
"Mental illness is faking a smile so others around you don't know. It's forcing yourself to get out of bed in the morning because if you don't your anxiety will kick in. It's hating to be alone but not having the energy to hangout with others. It's having plain exhaustion but being unable to sleep. It's a constant battle with yourself, every day, to just keep pushing forward and hoping for something better."
— Katie Nedz
I NEED YOU TO UNDERSTAND ME
"Sometimes I need people to just pay attention to what kind of emotional responses they need to give me when I am in a meltdown or freaking out. Instead of me having to tell them how they need to approach me in that situation, sometimes I wish they would just think to themselves: Okay, she's anxious right now, hold her hand and tell her she's safe and everything will be okay. Or say something like: she's having a mood swing right now and having trouble calming down, speak calmly to her, tell her to go have quiet time before talking more. I really have trouble communicating how bad I feel at times and what I need from people in those moments."
— Sarah C.
I AM NOT LAZY
"Getting out of bed every morning is hard. Me being 'lazy' isn't really me being lazy at all. I don't wish to be that way, but depression has funny ways of pressing me down. And I don't cancel plans because I want to, my depression has taken hold."
— Kayla R.
DON'T JUDGE ME UNLESS YOU KNOW HOW I FEEL
"Why I have very recent self-harm scars and my history with self-harm. People see it as a 'teenage girl thing,' and as someone in her late 20s, it's hard to explain to people why I still cut myself — especially since on a good day, I know that it's not an effective coping mechanism. But on a bad day, it's the only thing that numbs the pain. And that's a really tough thing to explain to people because most people don't understand or are really judgmental about it."
— Christina F.
I TRY HARD TO BE NORMAL
"When you are living with mental illness you can still be a normal functioning adult but be fighting a constant battle inside yourself. When every single step you take feels like you're wearing concrete boots because your mind is putting up so many mental roadblocks. Day-to-day activities are done, kids are taken care of and off to school, but your mind is still telling you every little possible thing that could go wrong — negativity, frustration and fear all rule inside my inner thoughts. Feeling like you're not good enough, yet you know you are. Feeling like you're not doing enough, yet you're doing too much. It's a constant battle inside of yourself. I just wish more people had an understanding about what mental illness is and that it has many faces."
— Jill L.
PLEASE DON'T TAKE IT PERSONALLY
"The reason why I cancel plans at the last minute or disappear from our social circle from time to time. The few times I've spoken about it, people don't get how being with people who love me is going to affect me. They don't understand it's nothing personal but a 'me' problem."
— Daria C.
I'M NOT MAKING IT UP
"A lot of people don't realize you might hear voices with major depression. It's called depression with psychotic tendencies. It's not my inner self that is talking to me either. There's three different voices and one of them wants me dead. I can't tell people this or talk about it because it freaks people out and some people that I do tell assume I'm some dangerous person and run the other direction."
— Jennifer L.
I'M NOT STRONG LIKE YOU
"My sadness — out of fear that others will judge me because of how minimal these problems seem to be.  Little do they know these 'small' problems are much bigger for someone like me. I'm constantly told to not beat myself up, 'that's nothing to cry over' or 'you'll get over it later.' Sharing is hard when certain people can't understand what it's like to be in your shoes."
— Jada T.
Tags:
anxiety
,
depression
,
living with mental illness
,
mental health
,
mental illness
3

Comments