Coping with the Economic Crisis: Story from a PsychAlive Member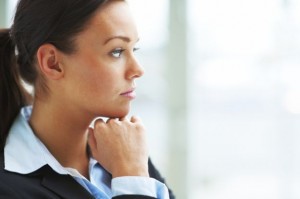 A time of practical struggle can be a time of personal gain. One PsychAlive member shares her story.
When I was a little girl, I traveled to Mexico with my family. We weren't especially wealthy, but were very lucky in that we were able to afford a yearly winter vacation taking our family's sailboat south from our native California. Because we traveled by sea, our view of Mexico was mostly in the coastal seaports, touristy waterfronts and charming resorts with adjacent marinas. One day, we rented a van and drove inland. As we winded through the residential neighborhoods, I saw a different side of Mexico: broken down houses with small, dirt yards, tattered laundry hanging from clothing lines, beaten up stands selling food. I remember feeling sad and unable to imagine what it would be like for a kid my age to live somewhere like this. I imagined the pretty little girls with thick braids I envied, who sold me chiklets at the marina, coming home to these tiny houses.
I asked my dad, who worked as a psychologist and devoted much his life to helping people, "Isn't it sad?" He then said something that surprised me. He said that instead of looking at the worn down houses, torn curtains and old toys to pay attention to the peoples' faces. He said that he used to feel sad when he passed through especially poor areas in Mexico, until he noticed that many of the people in these areas seemed happy. I looked out the window and began to notice that the adults cooking at the kiosks were laughing, friends waved at one another with sincere smiles and the children in the yards looked just like me when I played at home. I understood that although many of these people were poor and probably had to work harder than I had supposed, they were rich in happiness and love.
When I think now of how the economic crisis is impacting our own lives in ways we did not foresee, I tend to feel that same sense of hopelessness and dejection I felt when I first passed those impoverished neighborhoods in Mexico. Without overlooking the fact that times are extremely difficult, and it is hard to force a smile when you've lost your job or your house, I try to remember that my dad had once been as poor. Supporting himself and his first wife as a full-time student with an over-time job and barely enough money to eat, he tells stories of that period without a trace of self-pity, not because he is proud, but because he was happy, and his memories illustrate that happiness. I think about how, after saving their money for months to buy two steaks on Thanksgiving, he and his wife returned home to find that their dog had devoured them both. I think about the tiny shack attached to a small house that they rented, where the homeowners' fond children would noisily jump in their bed to wake the young couple up in the morning.
These were not bleak, desperate tales of lost hope and wasted days. And while I believe there are difficulties we will all face that will leave us feeling unfathomed fear and doubt, staying on our own side mentally is perhaps the only way to truly withstand the struggle. As friends of mine get laid off from jobs they loved, hated or felt indifferent to, their mental struggle has, so far, far surmounted the physical one. Some found new jobs, some have taken the leap to achieve goals they'd long said they'd pursue "someday," but the pain they feel usually comes from the strain on their confidence and self-image and not from that on their wallets. This realization makes it all the more evident that our own emotional battles are often what defeat us beyond life's external struggles. Goals that are non-monetary and a fundamental belief in who we are should not be shackled by the chains of our times or bedridden by a sick economy.
It may not be a time of abundance or ease, but it is a time of change, and for many of us, the things we'd most like to change have the least monetary value. Thus, rather than viewing this change as a decline in our quality of life, we can take this time to question and re-establish what makes up the quality of our lives. We can build relationships, strengthen friendships, get to know ourselves, our children, our loved ones, think about how we hurt ourselves, how we were hurt and how we hurt those we care for. We can learn to put our values into practice, identify our impact and understand our true importance as individuals. Our markets may crash, businesses fall bankrupt and houses foreclose, but even as we bare the burden of this painful reality, it is essential not to indulge in a critical voice inside that tells us that we ourselves have lost any value. The human spirit is the one commodity that does not decline in worth. We can grow richer, and by growing richer, succeed on a level we may never have had we not known this struggle. Only with this mentality can we lift ourselves, and one another, out of this crisis and maybe even come out a little taller.
Have a personal story or review you'd like to share with PsychAlive?  E-mail us at [email protected]. We welcome your submissions!
Tags:
cope
,
coping
,
critical inner voice
,
depression
,
economy
,
sad