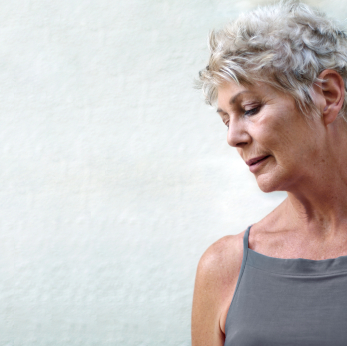 "Why Do I Feel Isolated?" How to Understand and Overcome Loneliness and Isolation
Human beings are naturally social animals. When we find ourselves becoming isolated, we should take that as a warning sign that we are turned against ourselves in some basic way. If not already there, we are on a path toward feeling bad, lonely, introverted or even depressed.
Why We Start Feeling Isolated
When we start feeling isolated, we may have thoughts of not belonging or of feeling rejected by others. What we overlook, however, is that when we are alone, we are often in the company of our worst enemy- the onewithin ourselves. An isolated space is the perfect breeding ground for negative, self-critical thoughts. These thought patterns make up the "critical inner voice (CIV)," an internalized enemy that leads to self-destructive thought processes and behaviors. This inner critic feeds into our feelings of isolation, encouraging us to avoid others and remain in a lonely state.
How to Cope with with Feeling Alone
Feeling lonely can trigger voices that we are unloved or unlikeable. These reflect a hostile and unfriendly point of view toward yourself. Treat these voices like they were coming from an external enemy, and do not tolerate them. Literally tell them to go away and that you refuse to buy into their destructive message. It is important to always act against any thoughts that people don't like you. Are there ways you act that are based on what your voices tell you? For example, do you attack yourself for being "awkward" or "creepy" and then act quiet in a group of people? Then does your voice turn around and criticize you for acting that way?
Your critical inner voice can generate self-fulfilling prophecies. It will try to keep you from challenging yourself, then stab you in the back for avoiding taking action. Your CIV will almost always try to prevent you from struggling through uncomfortable situations and ultimatelyfeeling at ease withyourself. When you challenge your voices, don't be surprised if they temporarily become stronger. Remember that if you are persistent in countering your attacks, they will ultimately become weaker and even go away altogether.  You may still hear them,but they will feel less intimidating and have less power over you.
How the Critical Inner Voice Leads Us to Feel Lonely and Isolated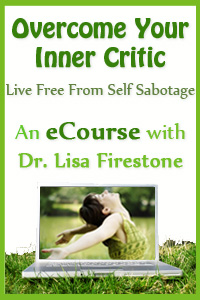 When it feelings of comes to isolation, the voice can be an especially complicated and strategic enemy. Sometimes, it will lure us into being alone with comforting-seeming thoughts ("Just go home and spend some time by yourself. You enjoy being on your own."). At other times, when we start feeling alone, it will viciously attack us ("No one wants you around. They don't like you. Just stay away from everyone!") These cruel directives are not based on reality but on the agenda of a self-destructive point of view we've taken on based on early life experiences. Think about how much of your negative feelings about yourself came from how you felt as kid?  Did you often feel isolated or rejected, unseen or misunderstood? Did you spend time on your own, feeling alone in your family or at school?
Overcoming Feelings of Isolation
No matter what their source, voices that you are unlikeable are much harder to accept when you're around people who like you. When we hear these attacks,  it is vital that we do not allow them to manipulate our behavior. Acknowledge your feelings of loneliness and isolation without judgment, saying to yourself "I feel isolated right now, so I am not going to give in to my critical inner voice." Make your actions meet your words and don't put yourself in an isolated situation. Go out in public. Our brains do not respond positively to seclusion. Place yourself in social settings and interactions, even if you are among strangers. If you feel shy in public, try going online. Interacting on the Internetmay be a good first step in giving you the confidence to express yourself.
Society can breed a lot of  loneliness. Feelings of isolation are extremely common. Separations, divorces along withthe loss of our jobs, our social networks and loved ones can leave any one of us feeling alone. Even shuffling through a crowded street or scrunched together on a subway, one can wind up feeling alone – with no onemaking eye contact or exchanging asmile. Still, it is better for us on every level to get out and be among people and to never allow our voices to make us cynical toward ourselves or others. You are not alone in the world or in your feelings.
One of the best actions we can take to counteract the hopelessness we may feel is to think outside of ourselves. Believe beyond all doubt that you have something to offer. Volunteering is a great exercise in thinking outside yourself and often gives you the opportunity to connect with new people. Even little acts of generosity can have a significant impact. Generosity, as a principle, can lead to stronger self-esteem, which then leads to more social behavior.
If you are feeling isolated and may be experiencing symptoms of depression, here are some helpful resources:
National Institute of Mental Health – Depression
Depression.com
WebMD – Depression
Helpguide.org – Depression
Depression-Screening.org
GET HELP: IF YOU OR SOMEONE YOU KNOW IS IN CRISIS OR IN NEED OF IMMEDIATE HELP, CALL 

1-800-273-TALK 

(8255).

This is a free hotline available 24 hours a day to anyone in emotional distress or suicidal crisis.

International readers can click here for a list of helplines and crisis centers around the world.