How to Not Feel Let Down This Valentine's Day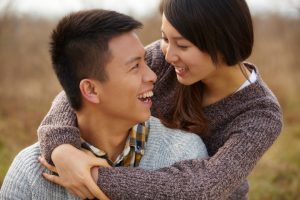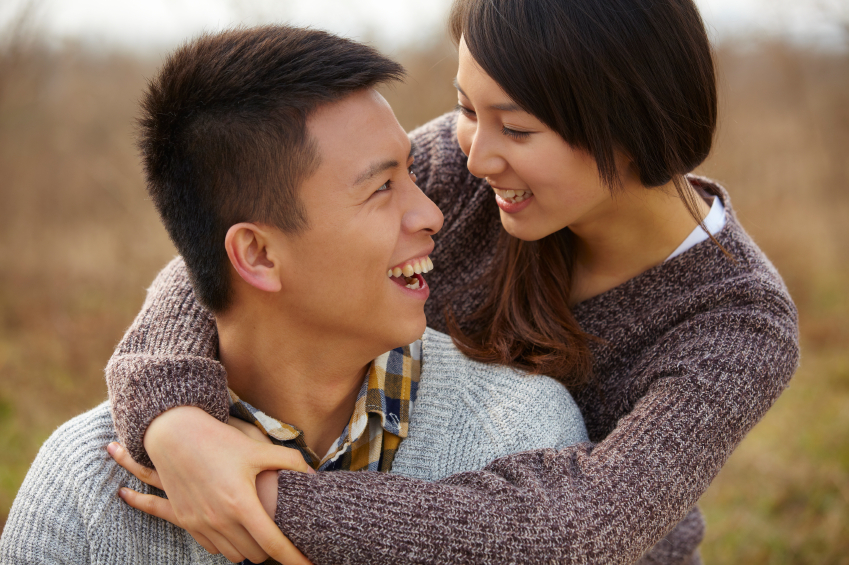 When I think of Valentine's Day, I inevitably think of February 15. That's the day that people come in to work or meet friends for coffee and talk about the events of the previous evening. Some excerpts I've heard in previous years include:
We went to the beach and opened a gift basket filled with cookies and champagne.
I wasn't too disappointed that we didn't celebrate but I guess I just wanted an excuse to do something special together.
She totally forgot what day it was. We watched TV and ordered take out.
The stories range from romantic to uneventful, from free-wheeling to kind of forced. When we think about it, the pressure we put on a single day of the year to commemorate all our feelings of love for another person (particularly through things like flowers and chocolate) seems a little silly. We are pretty much setting ourselves up for disappointment. Whether it's an enjoyable excuse to go out, an anticipated opportunity to do something over the top or really, truly just another day… Valentine's Day should be what each of us makes of it and nothing more. So whether you're a hopeless romantic or just-not-a-candy-heart-kinda-person, here are a handful of ways we all can make the most out of this year's Feb. 14… or any day for that matter.
1. Don't pile on the pressure.
If your partner doesn't have the same sentimental feelings about this particular date in February, so be it. Don't indulge in destructive thoughts about what your partner's actions on Valentine's Day "mean" about your relationship. Thoughts like, "She doesn't really love you or she would have …." or "If he really cared about you, he would have celebrated today by…" Ultimately how our partner acts on Valentine's Day is not an all-encompassing reflection of their feelings about us. Conversely, if your partner gets excited or lights up about doing something romantic, it can feel really good to respond. If romance on Valentine's Day is a part of how our partner experiences love, it is important to acknowledge his or her feelings, even if we are not ourselves enamored with this holiday.
At the end of the day, Valentine's Day in particular, what matters most is the way your partner treats you and how you treat them the other 364 days of the year. If he or she is affectionate, acknowledging and loving in the most ordinary, un-spotlighted moments, then you probably don't have a lot to worry about. Keep this is mind when you plan your Valentine's Day. Any period of time you have with someone you value can be an excuse for romance and affection. It can be filled with large and small acts of kindness, passion and love. The pressure shouldn't fall on this one occasion to be perfect or to, in some way, represent your entire relationship.
If you're single, Valentine's Day should never be an excuse to indulge in self-attacks. Do not listen to the "critical inner voices" that tell you you'll never find someone or that you've failed, because you're not in a relationship. On the flip side, don't let yourself harden to what you want in an act of self-defense. Try to recognize and resist thoughts like, "You're so pathetic. Everyone you know is married already." or "Who cares anyway? You don't need anyone. Relationships are a waste of time." Instead, be kind to yourself and wary of any critical inner voices that start to tear you apart or toughen you up against love.
There is great value in learning and practicing self-compassion. This allows you to dig past the self-shaming statements and uncover your real point of view. Maybe you want to find love. Maybe you're enjoying being single and just looking. In either case, no one day of the year defines your worthiness as a person or your status in relation to love.
2. Focus on giving over getting.
People can get lost in their own wants or expectations. They often concentrate more on whether their partner will remember to get them something than the joy they themselves will feel in offering something to their partner. Studies show that people get more pleasure from giving than receiving. So, savor this opportunity to make someone you love feel good. This doesn't have to be a romantic partner. It can be anyone who means something to you, who it will feel good to acknowledge.
When we focus too much on what we are receiving, we often are listening to destructive thoughts, such as:
Doesn't he/she ever think about what you want?
Can't he/she ever get anything right!?
I guess he/she doesn't really care about you or else they would have done whatever.
Giving in to these thoughts feeds a feeling of riotous indignation at your partner's perceived lack of generosity and, even more importantly, leaves you feeling miserable. Avoid the likely behaviors generated by these thoughts and feelings, such as lashing out at your loved one or sulking, which will hurt your relationship. Maintaining an outward focus will lead to more happiness for you and your partner.
3. Give something that has unique meaning to the receiver.
I know people who'd be thrilled to be showered with balloons, cards, flowers and singing telegrams. I know others who'd be mortified with this attention. When you're thinking about what to do for your partner (or anyone else you care for), make sure not to confuse your own desires with theirs. If an expensive piece of clothing is your idea of an ideal gift, ask yourself if that would mean the same thing to them. Would a framed photo have more value or an evening out alone with you? Try to enjoy the process of thinking about what will make the other person happy. What will make his or her face fill with warmth and excitement?
The important element is to do something that is sensitive to how the other person experiences love. When we give our partner something that is more to our liking than theirs, we are often disappointed when they are not overjoyed with the offering. It may trigger destructive thoughts like, "He never puts in as much effort as I do." or "She never appreciates what I offer." These thoughts only serve the purpose of creating conflict and distance in our relationships. Being sensitive to our partner's interests and desires and attuning to what makes them feel loved is the key to being generous in our relationships
4. Break the routine.
If special occasions, holidays and vacations tell us one thing, it's that we should be taking more time in our daily lives to enjoy each other. Routines are so easy to slip into. They make us feel sort of safe and secure, but they also bore us. In the long term, they can actually threaten the passion and excitement we feel toward our partner. Couples who slip into a "fantasy bond," in which real love and caring is replaced by an illusion of fusion, and form and routine is preferred over substance, often eventually fall out of love.
Keeping romantic love alive means challenging your defenses against love, promulgated by that little voice inside that lures you to be self-denying, self-soothing, self-critical and critical toward your partner or potential partners. Examples of such thoughts include:
Stay in; it will be such a hassle to go out.
Wouldn't you rather be by yourself? You're fine on your own.
It is embarrassing to be affectionate in public.
You're such an idiot. You never make the right choice of where to go. Just play it safe.
He always gets a stupid gift.
These thoughts get you to stay in, isolate yourself, pull back from affection and put yourself and your partner down. Break free from routine by trying something new… even just a new restaurant, seeing a movie you wouldn't normally see. Better yet, why not stage a mock power outage in which you shut off all devices, light some candles and just talk to each other?
5. Don't just make it about your partner.
One of my favorite things about Valentine's Day is sharing it with people who I appreciate on a daily basis. I have a sea of young nieces and nephews who feel genuinely thrilled when I hug them and wish them a Happy Valentine's Day. They adore the opportunity to write cards to the people they love and to list the reasons why. There's no reason we shouldn't adopt this same spirit and use the day to offer that extra bit of acknowledgment that can get overlooked when something or someone becomes familiar. Sending an old friend flowers and/or leaving candy and cards for co-workers can be an easy way to brighten someone's day. Simply smiling at more people, looking up, making eye contact and saying thank you are ways to be more open and loving. These are acts we should strive for every day. Yet, we can all appreciate any reminder or excuse, be it a carefree holiday or an especially hard day, to thank the people who make our lives richer and to express our own precious feelings of love.

Tags:
relationship problems
,
relationship tips
,
relationships
,
romance
,
valentine's day
9

Comments