Eating Disorders and Vaping: What's the Link?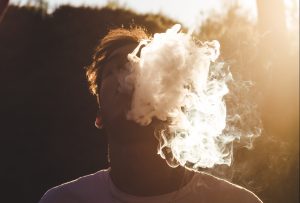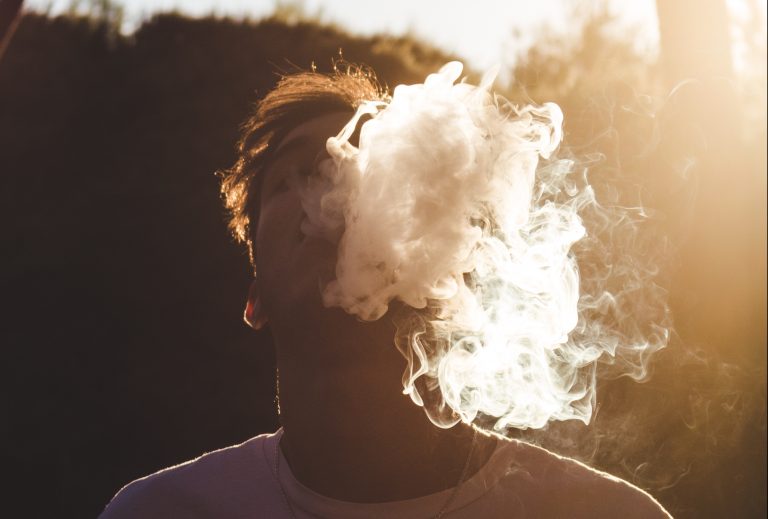 Vaping is very much on the rise in adolescents and adults. (1) While early research shows that e-cigarettes are less dangerous to health than traditional cigarettes, there is no published data yet on cancer risks or the potential long-term impact on our lungs or heart. Here are some of the potential health risks we do know —  insulin resistance, type 2 diabetes, increase in heart rate and blood pressure and may impair prefrontal brain development in adolescents.  In addition, there's an increase in the risk of addiction to other drugs, flavored types may cause permanent damage to bronchioles, and certain vaporizers may generate large amounts of formaldehyde and other toxins. (2) Though better than traditional cigarettes, e-cigarettes are far from risk-free.
Unfortunately, people with eating disorders are particularly vulnerable to the allure of vaping — now using e-cigarettes to suppress their appetites. A study published this month in the International Journal of Eating Disorders (3) revealed participants with eating disorders were vaping significantly more often and with higher levels of nicotine than those without eating disorders. Most people with eating disorders try to control their hunger in one way or another. The primary motives mentioned by participants in the study's anonymous survey were …to lose weight and to control weight (similar to other eating disorders behaviors). Furthermore, participants with eating disorders reported liking the ease of concealing the habit, enjoying the sweet flavors, using higher nicotine concentrations, and vaping with greater frequency than those who did not have eating disorders.
If you have an eating disorder and are vaping, let your healthcare providers and therapists know.
If you are a healthcare provider or therapist, it's important to be guided by this latest research.
Start talking about e-cigarette use. If vaping is being used to quit traditional cigarettes, there may be benefits; otherwise, there are only risks. As the study's authors suggest, it's time to screen for use, and add quitting to eating disorder recovery goals.
Sources:
1. LaMotte, S & Scutti, C, CNN, (March 8, 2017). Where we stand now: E-cigarettes. 
2. Ross, J., M.D.,  Harvard Health Medical School, Harvard Health blog (July 25, 2016). E-cigarettes: Good news, bad news.                                                                                                     
3. Morean, M. &L'insalata, A, International Journal of Eating Disorders (2018). Electronic cigarette use among individuals with a self-reported eating disorder diagnosis; doi: 10.1002/eat.22793
Tags:
addiction to substances
,
addictions
,
addictions to food
,
drugs
,
eating disorders
,
teenagers
,
teens