Experts at Home: Dr. Gia Marson on Eating Disorders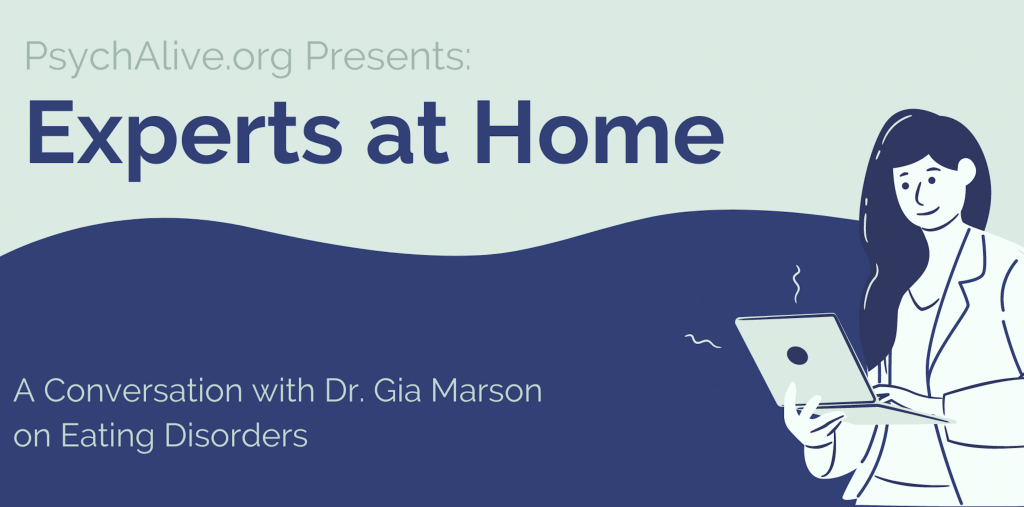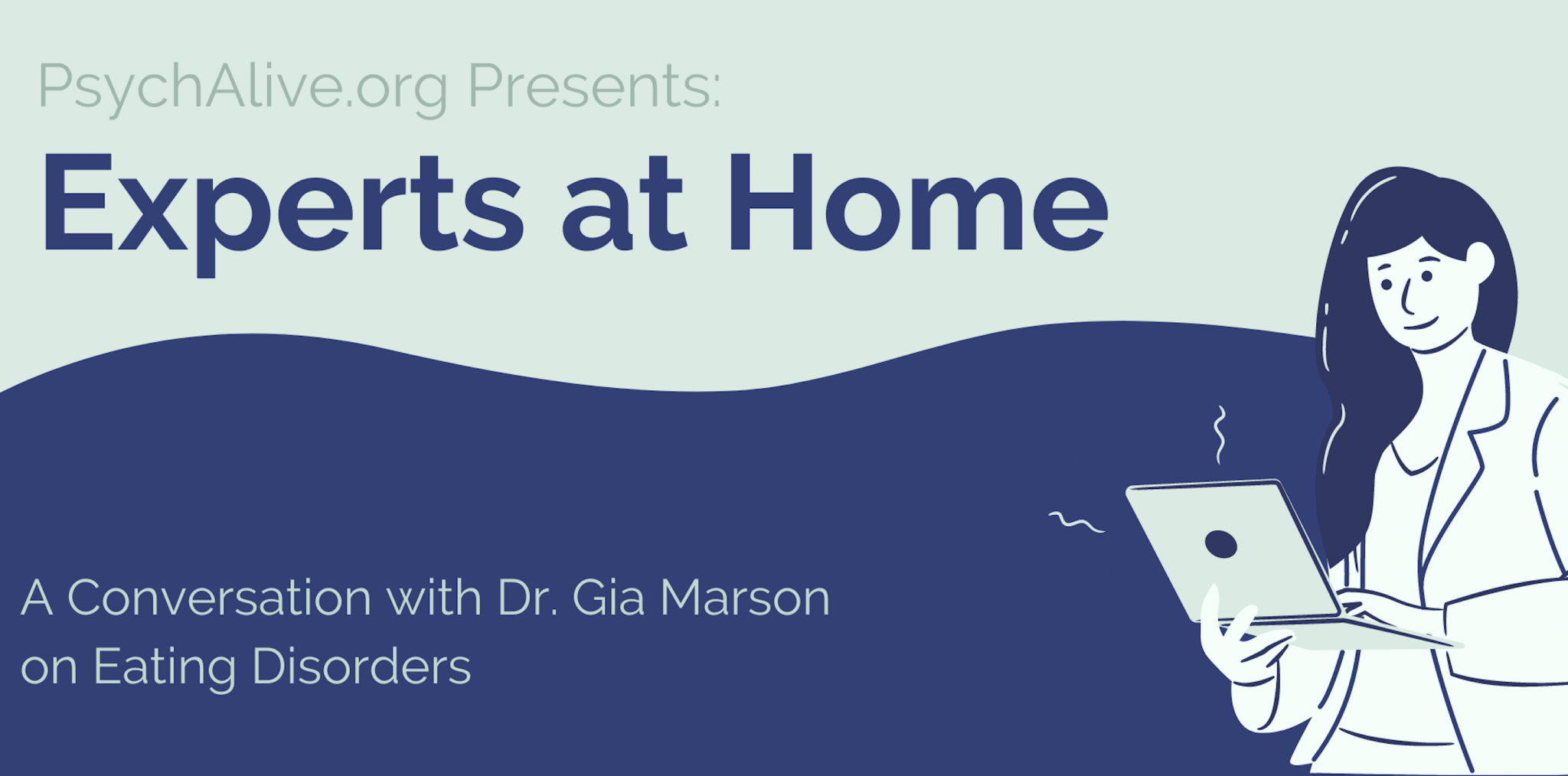 In this Experts at Home conversation, Dr. Gia Marson joins Dr. Lisa Firestone to discuss the struggles many people face around food and body image as well as how current challenges are impacting eating disorders.
Watch Now:
Subscribe to PsychAlive (it's free!) to see more Experts at Home.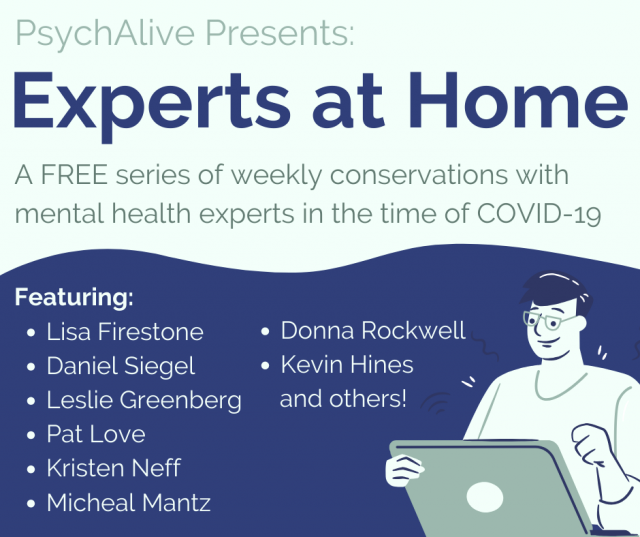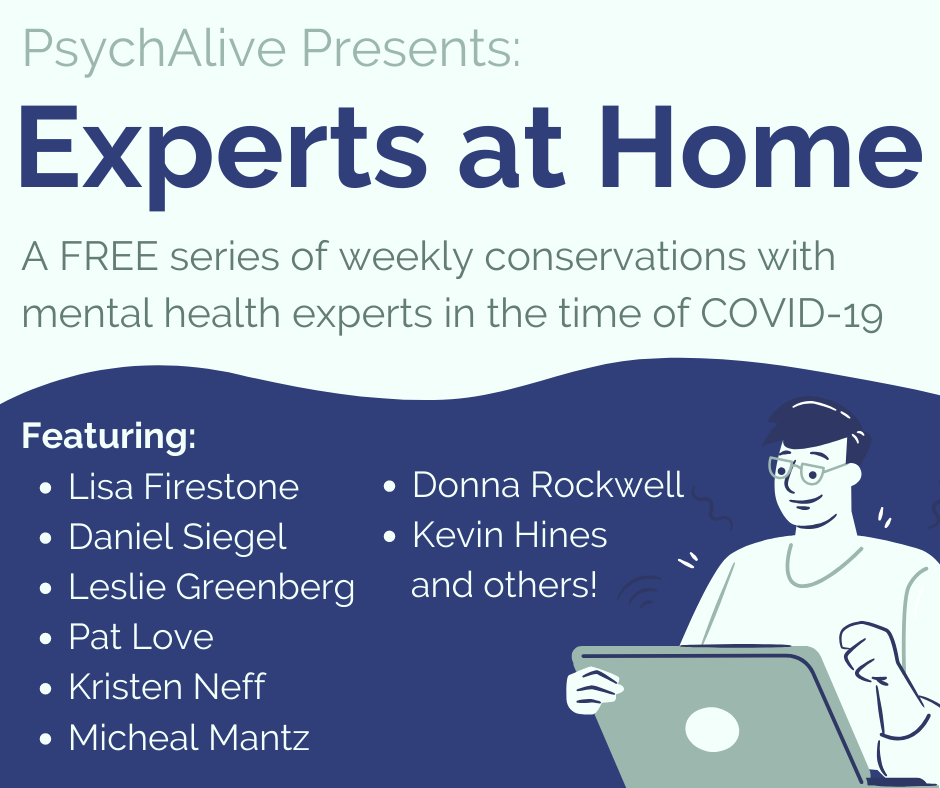 About the Author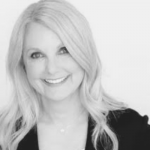 Gia Marson
Dr. Gia Marson is a licensed psychologist with a private practice in Malibu, CA. Marson is also a consultant, integrative medicine health coach, and longtime meditation practitioner. She served as the founding director of the University of California, Los Angeles (UCLA) Counseling and Psychological Services Eating Disorders Program, a psychologist on the UCLA Athletic Care Committee, and recently helped launch the Nourish for Life outpatient program at the UCLA David Geffen School of Medicine. She is also a frequent contributor to Goop, Psychology Today, and Recovery Warriors online publications - and author of The Binge Eating Prevention Workbook: An Eight-Week Individualized Program to Overcome Compulsive Eating and Make Peace with Food.
binge eating
,
eating disorders
Related Articles
November 9, 2011

Following Obama's recent announcement that all U.S. Troops will be brought home from Iraq by the end of the year,…
January 27, 2021

"Denial was a weapon; it killed truth, numbed the mind, and I was a junkie." – John Hart If you…
June 11, 2013

What is disorganized attachment? When a child has an ideal attachment, the parent or primary caretaker provides the child with…