Dr. Lisa Firestone Self Articles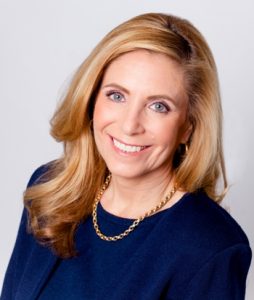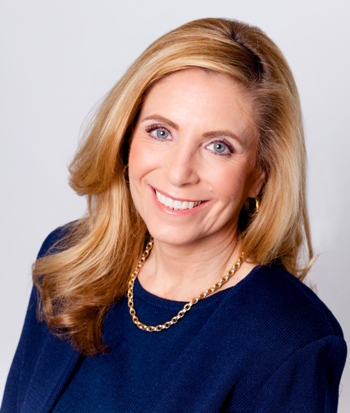 Dr. Lisa Firestone, PhD, is the director of research and education for The Glendon Association. Since 1987, she has been involved in clinical training and applied research in suicide and violence. Dr. Firestone has published numerous professional articles, and most recently was the co-author of the books: Sex and Love in Intimate Relationships and Conquer Your Critical Inner Voice.
Visit her site at www.drlisafirestone.com.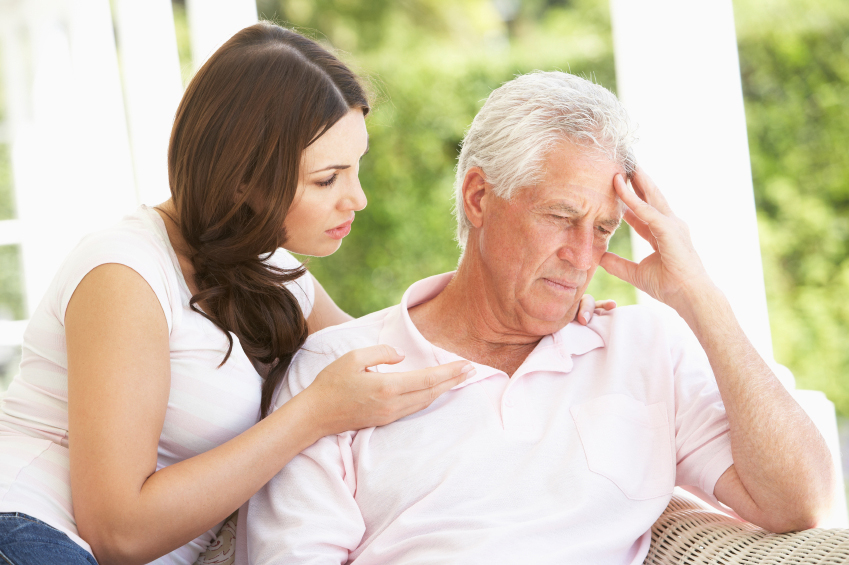 Silence the Inner Voice That's Stressing You Out
Millions of Americans struggle with unhealthy levels of stress. Stress isn't just destructive to our mental health but to our physical health as well. It weakens our immune systems and contributes to heart disease, high blood pressure, strokes, and other illnesses.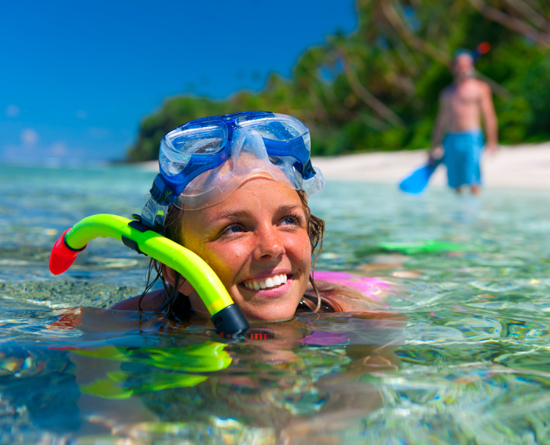 The Unselfish Gift of Going on a Retreat
Taking real, quality time to "escape" from your everyday routine and reflect on your own life is actually one of the best things you can do for the people who matter in your life. Adding a retreat to your agenda is a healthy act of rejuvenation and revitalization. It can help you assess what's important and gain much-needed perspective.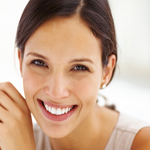 The Critical Inner Voice Defined
Read an interview with Dr. Lisa Firestone, conducted by BestofYouToday.com, a website focused on providing insightful articles and information to promote conscious healthy living.
As Iraq Ends, A New Battle with PTSD Begins
With 40,000 men and women returning home from Iraq in the next few months, we must greet them with the tools to combat the emotional wounds of battle. Developing resilience can truly break the internal cycle that leaves so many individuals chronically stuck in a traumatized state.                                                                                                                                                                                                      

The 'Anti-Self' vs. the 'True Self'
For a long time we've speculated the falling economy could mean a rise in the suicide rate, and now, new research has given us some indication. In April, the Centers for Disease Control and Prevention issued a release stating the overall suicide rate rises and falls in connection with the economy.
Suicide: The Warning Signs
Suicide has been recently described as an "epidemic." With tragedies associated with the current financial crisis and the increasing suicide rate of military personnel, a need clearly exists for more extensive training in the management and treatment of suicidal clients. It is the most common clinical emergency therapists face, yet many do not receive formal training.
What's Really Keeping You Out of Your Swimsuit This Year
The 4th of July weekend carried a strange theme for me this year. It started when I was driving my 10-year-old niece home from a family pool party and she asked me, puzzled, "Why do so many people hate the way they look?" I realized that she was referring to comments she'd overheard while happily playing in the pool from several swimsuit-clad adults sitting poolside.                                                                                                                                                                                                                              .
Mindsight: The Unexpected Value of Getting to Know Yourself
With everything in the world from our language to our LinkedIn networks growing bigger, more complex and moving faster, it's easy to feel like we are no longer in control. Our career path, our relationships and our futures are all victims of circumstance. It's important to remember that when it comes to directing our lives, we are still very much at the wheel.                                                    .
Sabotage You
Any attempt to create lasting harmony when facing the inevitable flaws and countless complexities of another human being can make you feel powerless. But before you condemn yourself to a lifetime of solitude, consider this: the one common denominator in all of life's miscommunications, arguments, break-ups and falling-outs is also the one thing that you have control over: you.                                                                                                                          .
The Inner Voices Behind Violent Behavior
Many risk factors for violence can't be changed, but a person's thinking is a risk factor that can be. Understanding what is going on in the mind of someone who is violent allows us to better assess the risk for violence and to intervene, protecting both the potential perpetrator and the victim.                                                                                                                                                                                                                                                                                                                                                                                        .
The Importance of Psychological First Aid in Japan
Psychological First Aid is designed to help people cope with the stress, shock, confusion, fear, feelings of hopelessness, grief, anger, guilt and withdrawal that arise when a catastrophe has occurred. In Japan, these emotions are undoubtedly powerful, as people fear for their loved ones, their homes, their homeland, the jobs that sustain them and even the air they breathe.                                                                                                                                                                                                                              .
Generosity – What's in it for you?
Like a healthy diet, exercise, and good genes, generosity increases your life span. So what is it about generosity that makes it so vital to a happy and healthy life?                                                                                                                                                                                                                              .                                                                                                                                                                                                                              .                                                                                                                                                                                                                              .
How to Become Your Best Self
The month of December is not only a time of holiday festivities; it is also a time of reflection. In the midst of the merriment, we find ourselves assessing the year that is passing and thinking about our expectations for the upcoming one. More often than not, we are disappointed that, once again, we have failed to live up to most of the resolutions we made last New Year's.                                                                                                                                                                                                                              .
Improve Your Mood Instantly
A new study shows daydreaming is not good for people's moods. By living fully in the moment, we can identify the destructive, self-critical thoughts that sneak in and influence our emotions, actions and the way we are conducting our lives.                                                                                                                                                                                                                              .                                                                                                                                                                                                                              .
Give Yourself a Retreat: The Gift that Keeps on Giving
Going away on a retreat can help you gain much-needed perspective on your life. Though, the distressed critic in your head may shout at you that you are just trying to get away from your responsibilities, problems, and commitments, a productive retreat will truly do just the opposite.                                                                                                                                                                                                                                                                                                                                                                                                  .
The Critical Inner Voice That Causes Depression
To battle depression means taking on the self-critical thought process that lures us into new lows then beats us when we're down. This internalized enemy that can be conceptualized as the "critical inner voice."                                                                                                                                                                                                                              .                                                                                                                                                                                                                                                                                                                                   .
Fighting the Emotional Battles of Breast Cancer
One of the scariest experiences in a woman's life is being told, "I'm sorry, you have breast cancer." From this moment forward, nothing in her world will ever be the same. As earlier diagnoses are being made, more women are facing this scenario. Yet, with more knowledge and early detection on our side, more women are also surviving.                                                                                                                                                                                                                                                                                                          .
Why Going Back Home Can Leave Us Feeling Lost
Whether inviting your parents along for your summer vacation, spending a long weekend at your relatives' or celebrating 4th of July with a family-reunion-style BBQ, you may be unaware that when you see your family you are risking exposure to much more than UVB rays.                                                                                                                                                                                                                              .                                                                                                                                                                                                                     .
Evicting The "Obnoxious Roommate" Living in Your Head
I scanned the sea of black-robed 20-somethings for my sister's familiar face. As I glanced over each aisle, I noted the beaming expressions of the satisfied graduate students about to receive their Masters degrees in Journalism. When I finally caught a glimpse of my sister, I was glad to see that in spite of the 100 degree heat…
Suicide on the Rise – What We Do
Can we identify people who are at high risk for ending their own lives and get them the help they need? The answer is Yes. We can. It is now possible to more accurately spot these individuals and effectively intervene than it has ever been. This hopeful answer is especially important today in the wake of an increase in suicide.                                                                                                                                                                                                                                                                                                                        .
Conquer Your Inner Critic
Though we'd all like to think of childhood as a time in which we are blissfully free of self-consciousness and self-deprecation, this is never the case. Ask any child if he or she ever thinks bad thoughts about him or herself and, I assure you, you'll be shocked to hear the response.                                                                                                                                                                                                                                                                                                                                                                                                .
Living Life on Your Own Terms
How you act and how perceive yourself in your present life, whether in your job or in your closest relationships, is often based on projections from old feelings in childhood interactions.
What Demi Moore and Twitter Can Teach You About Stopping Suicide
All of a sudden, does it seem like the topic of suicide is everywhere? Cornell's recent rush of suicides and the suicidal Twitter messages reported by celebrities like Demi Moore and Nia Vardalos has caused an often secretive subject to flash brightly on the public radar. But suicide is not a new epidemic.                                                                                       .
Military Suicide: A New Battle to Save Lives Must Begin
In a March 1 blog, Time Magazine's Joe Klein reported that "during the month of January, more soldiers committed suicide (24) than were killed by enemy fire in Afghanistan and Iraq combined (16)." Sadly, this upsetting statistic comes as neither a freak occurrence nor a great shock, as it points beyond itself to a longstanding, painful trend.
Click Here To Read More from Dr. Lisa Firestone on Intimacy and Parenting
One

Comment