What Demi Moore and Twitter Can Teach You About Stopping Suicide by Lisa Firestone, Ph.D.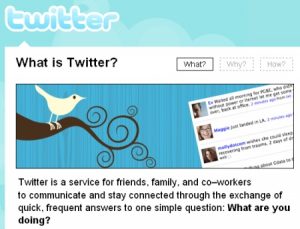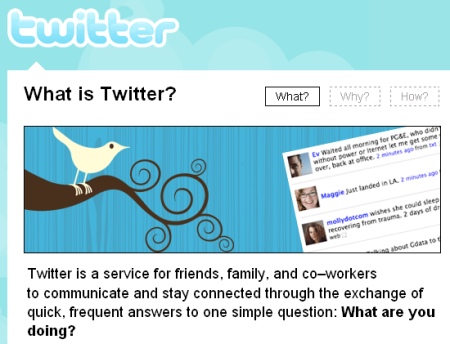 All of a sudden, does it seem like the topic of suicide is everywhere? Cornell's recent rush of suicides and the suicidal Twitter messages reported by celebrities like Demi Moore and Nia Vardalos has caused an often secretive subject to flash brightly on the public radar. But suicide is not a new epidemic. Once every 16 minutes a person commits suicide in the United States and once every minute a suicide attempt is made. Though a certain style of sensationalistic and detailed media reporting on suicide has been proven to actually increase the suicide rate, talking about what we can all do to prevent suicide is essential to saving lives. The most important lesson we can take from any coverage of suicide, and from the life-saving interventions of Moore and Vardalos, is to NEVER ignore a person in need and to NEVER be a bystander.
When we look at recent stories of the teen who took her own life after being bullied or the woman who cried for help on Demi Moore's Twitter page, we learn that like it or not, we may cross paths with someone who is suicidal at any point in our lives. If and when it does, we must act. People who talk about or attempt suicide are not just trying to get attention, they are in serious trouble and require help. On April 20, I will host a free Webinar open to the public on Understanding and Preventing Suicide. In this article, I will touch on some of the key points that I will further cover in the Webinar in an effort to debunk some of the myths about suicide and teach people how they can help.
Firstly, to separate fact from fiction when it comes to suicide, we must correct some of the common misconceptions about suicide. For example, many people believe that most suicides occur with little or no warning, which is not often the case. Many people who are suicidal show warning signs of suicide that can be identified and help can be provided.
Another common myth is that it is best to avoid the topic of suicide. This is simply not true. Not talking about suicide does NOT prevent suicide. Research shows that 80 percent of people have thought about suicide at one time or another, so you won't put the idea in someone's head by asking them if they've thought about suicide. We are better off talking about it than ignoring someone who may be in crisis.
Another misconception is that people who talk about suicide don't do it. Once again, this is false. When someone talks about suicide it is a true sign that he or she is at-risk and in need of help. A person who is in a suicidal state can be described as existing in a self-destructive trance in which they are capable of extreme self-harm. Intervention is vital to helping someone out of this trance and to regain one's desire to live.
For a complete list of misconceptions about suicide click here.
So, what if you fear someone you know may be suicidal? What do you do? On the website, PsychAlive.org, I outline a step-by-step action plan on how you can help someone who's in a suicidal crisis. These steps involve engaging the person, exploring their situation, identifying whether they are thinking about suicide, inquiring about why they are considering suicide and assessing their risk factors. Finally, you must help the person develop a specific action plan in which the two of you will work together to prevent his or her suicide. You should limit their objectives and form a course of action for crisis control. You must get the person to confirm his/her commitment to not engage in self-harming behavior, while agreeing to contact emergency support if he/she is in trouble. You must also make a plan to follow up with that person. If you cannot rest assured that the individual in crisis will not harm themselves, you must get them to immediate help. Remember, when it comes to suicide it is ALWAYS best to overreact and help the person than to under react and lose that person.
For a complete list of helper tasks and what you can do to save a life click here.
If you would like more information on what you can do to prevent suicide, sign up for the free April 20 webinar Understanding and Preventing Suicide. You may also visit the resource I created on PsychAlive.org, Suicide Prevention Advice.
IF YOU OR SOMEONE YOU KNOW IS IN CRISIS OR IN NEED OF IMMEDIATE HELP, CALL 1-800-273-TALK (8255). This is a free hotline available 24 hours a day to anyone in emotional distress or suicidal crisis.
International readers can click here for a list of helplines and crisis centers around the world.
About the Author

Lisa Firestone, Ph.D.
Dr. Lisa Firestone is the Director of Research and Education at
The Glendon Association
. An accomplished and much requested lecturer, Dr. Firestone speaks at national and international conferences in the areas of couple relations, parenting, and suicide and violence prevention. Dr. Firestone has published numerous professional articles, and most recently was the co-author of
Sex and Love in Intimate Relationships
(APA Books, 2006),
Conquer Your Critical Inner Voice
(New Harbinger, 2002),
Creating a Life of Meaning and Compassion: The Wisdom of Psychotherapy
(APA Books, 2003) and
The Self Under Siege
(Routledge, 2012). Follow Dr. Firestone on
Twitter
or 
Google
.
Demi Moore
,
prevention
,
Suicide
,
Twitter
,
warning signs
Related Articles
November 6, 2014

Dr. John Norcross talks about Public Health approach to psychotherapy. LF: How would you take a Public Health approach to…
March 17, 2014

Watch an excerpt from PsychAlive's exclusive interview with Dr. Peter Levine. Dr. Peter Levine describes a case example of the…
November 14, 2009

Child development expert Joyce Catlett discusses how leading our own lives to the fullest positively influences our children.