Webinar Resources: Social Media and Marketing for Mental Health Professionals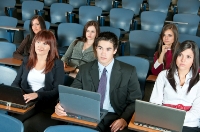 Here you will find all resources from the May 7 Webinar "Social Media and Marketing for Mental Health Professionals."
View slides from the Webinar here

To request a video recording of this Webinar contact [email protected].
See Upcoming Webinars from PsychAlive
All Webinars are provided for free by The Glendon Association, a nonprofit organization dedicated to saving lives and enhancing mental health. To support this Webinar series, you can make a donation to The Glendon Association by clicking here.