Personal Story of a Life Touched by Suicide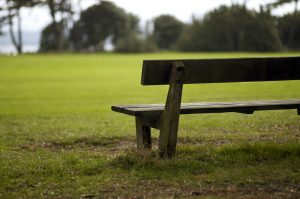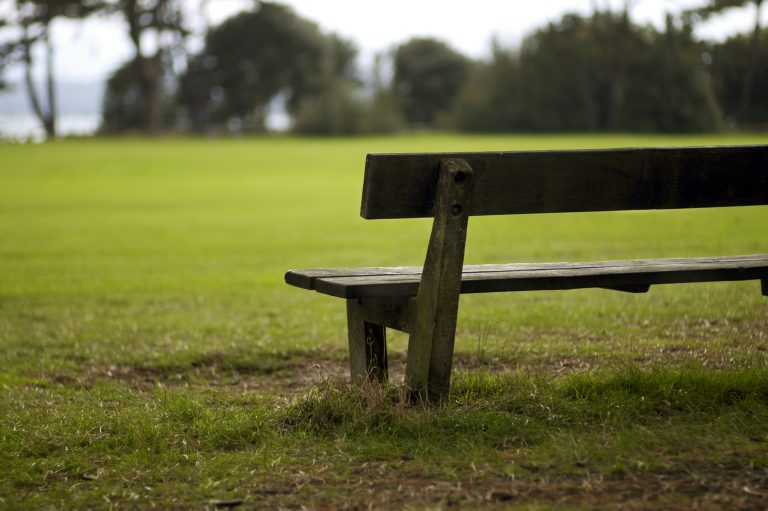 The person who gave this talk at an American Foundation for Suicide Prevention Out of the Darkness Walk this Fall has asked that the location of the walk and her name be withheld so as not to cause any emotional harm to other family members who are at different points in the recovery and healing process.
Hello everyone and thank you for coming today and participating in our Out of the Darkness walk.
I have to admit it's hard for me to stand here in front of all of you.  Not because I am ashamed or embarrassed or not strong enough but just because I am a private person.  That's just my nature.  I am a listener.  I'm a do'er.  I would rather help you with your problems than talk to you about mine.  I would rather fundraise behind the scenes than stand here in front of everyone.  And I am also a crier, so I'm sure I'll be doing that today as well!  I cry when a singer gets selected on The Voice, so I imagine I'll be crying today!
I'd like to start today with a quote from Dr. Maya Angelou which has great meaning to me.  "There is no greater agony than bearing an untold story inside you".
So today I share my story.  I am here to honor my loved ones whom I have lost to suicide.  I will not back away from the undeniable pain of my experience because I know so many of you have felt the same pain.
In 1995 my brother-in-law lost his battle with depression and died by suicide.  He was just 34 years old.  He was my husband's younger brother.  We first met when my husband and I started dating in high school.  This little guy who would become my future brother-in-law was only 11 years old at the time.
When he died, he left behind so many people who loved him dearly, most importantly four children who called him Dad.  The youngest, was only 6 years old at the time of his death.
His death started our family on a trajectory which continues to impact us today.  His youngest child became an important part of our immediate family.  Even though we lived in different states, we spent summers and holidays together.  My daughter loved her like a sister.  She loved my husband even though it was difficult for her sometimes because he looked and sounded so much like her father.  And it was often difficult for us as well because she looked and sounded so much like her Dad.
In 2012 my niece also lost her battle with depression and died by suicide.  She was only 23 years old.  She left behind the same family members who had grieved her Dad's death 17 years earlier.
Back in 1995, when my family went to their church for comfort and support, they were told the church was sorry for their loss but they must accept that their son would not go to heaven due to the manner of his death.
In 2012, when looking for a funeral home to accept my niece's body, we were turned away before we found one who would accept her and hold her memorial service.  Why?   Because she was a suicide.  They did not want the "stigma" of a suicide associated with their establishments.
In 2014, when Robin Williams died of suicide, our community was witness to many headlines where people judged him as "selfish" and "weak".
I speak to this because it's shocking to me that even though so much as changed in 19 years since I started this personal journey, so much still needs to be done.
What have I learned in 19 years?  I've learned that my family members were ill.  They had a brain illness called clinical depression.
And it's my opinion that they both died of an untreated brain illness, the same as if they died of an untreated illness of any other major organ.
I am here today to support the American Foundation for Suicide Prevention as we raise funds for research, education and prevention initiatives designed to reduce loss of life from suicide.
In 1995 when my brother-in-law died, the AFSP was in its infancy.  Before AFSP, there was no national-scope not-for-profit organization dedicated to understanding and preventing suicide through research, education and advocacy.
The importance of AFSP's mission has never been greater, nor our work more urgent.
And so, in closing, while I am a listener, a do'er, and a behind-the-scenes  helper – I am most importantly a family survivor who is committed to supporting the AFSP's goal of suicide prevention.  My family members' suicide deaths are part of my life story.  And my life story will not remain untold.
Thank you for listening and for coming out today and supporting the AFSP.
---
Donate to AFSP or sign up for an Out of the Darkness Walk
If you or someone you know may be suicidal call the National Suicide Prevention Lifeline – 1-800-273-8255.
If you've lost someone, there are survivor resources to help you cope.
Tags:
National Suicide Prevention Lifeline
,
Suicide
,
suicide prevention
,
suicide survivor
,
surviving suicide loss