Every therapist should have easy access to comprehensive, state-of-the-art training on suicide prevention.  We are excited to announce the launch of a brand new, one-of-a-kind online eCourse that provides this education and meets the new mandatory suicide prevention training requirement for psychologists effective January 2020!
Suicide is the most common psychological emergency that therapists will encounter, and it is on the rise. For mental health professionals with an active clinical practice, suicide is an occupational hazard that can be both emotionally and practically devastating. Recent research has identified suicide-specific therapies that are effective in treating both suicidal ideation and behavior. Most therapists are not aware of them nor have they been trained in them, so most suicidal clients do not receive these potentially lifesaving treatments.
This on-demand online course with leading suicidologist Dr. Lisa Firestone and the California Psychological Association will provide an invaluable opportunity for therapists to become familiar with risk assessment and effective crisis interventions, as well as empirically validated, evidence-based treatments for suicide that are fast becoming the standard of care.
6 CE Credits are available for this course.
LEARN AT YOUR OWN PACE WITH THIS COMPREHENSIVE, STATE-OF-THE-ART ONLINE COURSE!
IN THIS COURSE YOU WILL LEARN TO:
Identify the most important techniques/tools for assessing suicidal risk
Implement effective empirically validated crisis interventions for suicidal patients that will allow clinicians to practice to the standard of care
Recognize innovative and effective suicide therapies that will allow clinicians to be more effective with suicidal clients
Find effective coping strategies for the emotional impact of working with clients who attempt suicide of actually die by suicide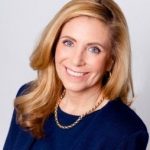 ABOUT DR. LISA FIRESTONE:
For more than 30 years, Dr. Lisa Firestone has traveled all over the world educating mental health and health professionals, educators, and the public on effective methods to help save lives from suicide.
This course meets the new six-hour accreditation requirements that all California Psychologists must complete effective January 1, 2020.
The California Psychological Association (CPA)  is co-sponsoring this course with PsychAlive/the Glendon Association. CPA is approved by the American Psychological Association to sponsor continuing education for psychologists. CPA maintains responsibility for this program and its contents.