Protected: A Whole-Person Approach to Make Peace with Food and Your Body
About the Author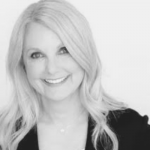 Gia Marson
Dr. Gia Marson is a licensed psychologist with a private practice in Malibu, CA. Marson is also a consultant, integrative medicine health coach, and longtime meditation practitioner. She served as the founding director of the University of California, Los Angeles (UCLA) Counseling and Psychological Services Eating Disorders Program, a psychologist on the UCLA Athletic Care Committee, and recently helped launch the Nourish for Life outpatient program at the UCLA David Geffen School of Medicine. She is also a frequent contributor to Goop, Psychology Today, and Recovery Warriors online publications - and author of The Binge Eating Prevention Workbook: An Eight-Week Individualized Program to Overcome Compulsive Eating and Make Peace with Food.
Related Articles
November 14, 2009

Even though we all say we want love, there are many ways we protect ourselves by sabotaging our relationships. Dr.…
December 29, 2009

There are many ways we protect ourselves by sabotaging our most intimate relationships.
March 7, 2019

In honor of Mental Health Awareness Month, we invite you to watch this Webinar free of charge. Browse more Webinars…