Dr. Pat Love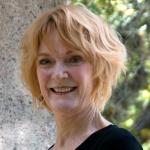 Distinguished professor and Certified Love Educator, Pat Love, Ed.D. is known for her warmth, humor, and commitment to learning. For more than 25 years, she has contributed to relationship education and personal development through her books, articles, training programs, speaking, and media appearances.
Learn more at www.patlove.com.
Articles
Four Basic Keys to Loving
There are really four things, let me just tell you, four things that every baby needs, every child needs, every adult needs. It's just basic to homo sapiens, to the human species. We need people in our life. And we're looking at maybe 3 – 5 people. But if you want to be a love partner, if you want to be a good parent, here's what you do.
.
Mistaken Conceptions of Parenting
There's a lot of talk today about parents who hover, these helicopter parents. And there's just one line that I like to say and that is: When you do something for someone else, let's say your child, that he can do for himself, you teach him that he's inept and you teach him to be irresponsible. It builds that sense of entitlement that is so strong in the Western world that somehow, "I'm entitled."                                                                                                                                    .
A Definition of Loving
Before researching it I would have said, "Love is a response to getting your needs met." Because if you look in the Western literature, it basically says love – if you treat me the way I want to be treated, then the response that I feel toward you is love. But if you look in the Eastern literature, it's a very different, very different definition. And it's something like this: Love is the wish to make someone happy — which is a very different paradigm.
.
Videos