Video Playlist: Pat Love
YouTube responded with an error: The playlist identified with the request's <code>playlistId</code> parameter cannot be found.
About the Author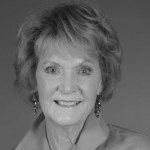 Pat Love, Ed.D.
Distinguished professor and Certified Love Educator, Pat Love, Ed.D. is known for her warmth, humor, and commitment to learning. For more than 25 years, she has contributed to relationship education and personal development through her books, articles, training programs, speaking, and media appearances. Learn more at
www.patlove.com
.
Related Articles
Tags:
video
,
videos
Related Articles
July 8, 2014
July 8, 2014
July 8, 2014