Video Playlist: Dr. James Garbarino
About the Author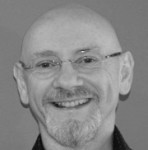 James Garbarino, Ph.D.
James Garbarino Ph.D. is an author and Professor at Loyola University Chicago. An expert in the field of  child and adolescent development, he specializes in violence-related issues, such as the impact of violence on children, maltreatment of children and child aggression. Dr. Garbarino holds the Maude C. Clarke Chair in Humanistic Psychology and was founding Director of the Center for the Human Rights of Children at Loyola University Chicago. He has worked as an advisor to a wide range of organizations, including the National Committee to Prevent Child Abuse, the National Institute for Mental Health, the U.S. Advisory Board on Child Abuse and Neglect, and the FBI. He has authored a number of books, including his most recent work
Children and the Dark Side of Human Experience: Confronting Global Realities and Rethinking Child Development
(2009).
Related Articles
Tags:
video
,
videos
Related Articles
September 6, 2018
July 8, 2014
July 8, 2014