How Over-Parenting Hurts Your Children… and You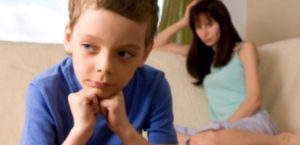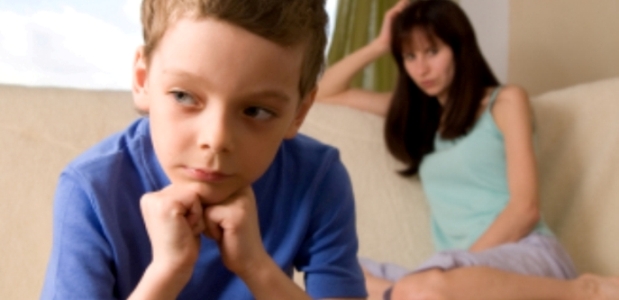 As much as we watch to see what our children do with their lives, they are watching us to see what we do with ours.  I can't tell my children to reach for the sun.  All I can do is reach for it, myself.  ~Joyce Maynard
For many of us, becoming a parent is our introduction to unselfish love. For the first time in our life, a helpless, vulnerable person is completely dependent on us. They rely on us to feed them, clothe them, care for them and all the while, we are teaching them to care for themselves so that they can ultimately be independent of us. This would surely be spoken of as a selfless act.
While loving and nurturing your children is necessary to their successful growth, giving your whole life to them is not the making of an ideal parent. Parents too often lose sight of their own lives and take on their children's lives as their own. In this process, parents forfeit essential parts of themselves, which leaves them less vital and alive as people. And the one thing that a child needs in a parent is a person who is vital and alive. Therefore, sacrificing yourself for your children can be the least selfless thing that you can do for them.
Joyce Catlett, co-author of Compassionate Child Rearing, states, "Therefore, it's crucial for parents to live their own lives and have a life outside of caring for children. They can be the perfect parent, but if they're not happy inside, the child will pick it up; they will pick up a lack of fulfillment in their lives."
When parents fail to pursue their own interests, they risk over-identifying with their children and becoming overbearing. It is one thing to attend your child's soccer games and cheer him or her on from the bleachers. It is another thing to arrive bearing a shopping cart of treats, a video-camera and a fully-stocked first aid kit. We've all seen that one father who runs up and down the sidelines, shouting and coaching his child. Or the mother who rushes on to the basketball court when her child falls down and bruises an elbow.
It's important to acknowledge that the nurturance parents provide is only fully effective when it comes from a genuine feeling for the child as an individual, separate from themselves. When parents come to their child's rescue, because it satisfies something in them to feel useful or to be seen as a savior, they often offer their children very little in the way of heartfelt empathy and true compassion. Instead, they teach the child to feel unhealthily dependent or ultimately rebellious against their over-attentive nature. On his Psychology Today blog, on the subject of Emotional Hunger Vs. Love, Dr. Robert Firestone explains,
Many parents overstep the personal boundaries of their children in various ways: by inappropriately touching them, going through their belongings, reading their mail, and requiring them to perform for friends and relatives. This type of parental intrusiveness seriously limits a child's' personal freedom and autonomy. Many mothers and fathers speak for their children, take over their productions as their own, brag excessively about their accomplishments, and attempt to live vicariously through them.
When the parent's actions go beyond a sensitive and respectful care and concern for a child, the parent has overstepped a boundary. The over-identification of the parent is hurtful to the child. The focus and dependency of a full-grown adult becomes a great burden on a child's small shoulders. "A lot of people lack a sense of what they want out of life. Children should never be used to fill this void. Imagine the pressure it puts on a child when they alone give their parents a sense of purpose," said Catlett. "One of the best things you can do for your child is to do something for yourself; pursue your own life, and give them the space to pursue theirs."
Catlett calls the debate over whether to go back to work or not after having a child a "mute argument." Each parent is different. It's about what fulfills you. If going to work leaves you feeling confident, happy and independent, the time that you spend with your children will be quality time because they will be spending it with the best version of you. If you choose to be a stay-at-home parent, your kids will thrive if they see you pursuing what you love and if they are included in these activities to whatever extent they are interested. Let your kids see what makes you happy and enjoy observing what makes them happy. Support their unique interests without concern about how they reflect on you.
In a recent interview for Prevention Magazine, Michelle Obama said:
I think my mother taught me what not to do. She put us first, always, sometimes to the detriment of herself. She encouraged me not to do that. She'd say being a good mother isn't all about sacrificing; it's really investing and putting yourself higher on your priority list. You can be a good mom and still work out, get your rest, have a career–or not. She encouraged me to find that balance.
Throughout my life, I've learned to make choices that make me happy and make sense for me. Even my husband is happier when I'm happy. He has always said, "You figure out what you want to do," because he's discovered that personal happiness is connected to everything. So I have freed myself to put me on the priority list and say, yes, I can make choices that make me happy, and it will ripple and benefit my kids, my husband, and my physical health.
Tags:
children and independence
,
discipline
,
good parenting
,
over-parenting