Dr. Sheldon Solomon on the Empathetic Nature of Human Beings: Exclusive Interview
The following transcript contains part of an exclusive interview with Dr. Lisa Firestone and Dr. Sheldon Solomon.
Sheldon Solomon talks about the empathic nature of human beings.
LF: It's interesting because I'm reading a book by Sara Hardy, she's a cultural anthropologist and I love this. And we really are social creatures. And we really do care about what other people think and feel around us. That's that how we evolved to be.
SS: Agreed. And I think that's true of kids as you know. And this gets back to that's where we need to start. Kids are, you know, they're naturally empathetic. They are distressed by other people's distress and, you know, it's just well known that babies, infants, a year old, eighteen months, you know, they'll see an adult, there are studies, an adult is crying and they'll hand them their teddy bear. My daughter was two, she was closer to four, it doesn't matter that much, when my dad died, and, you know, she sort of knew that it wasn't great and he was dying of cancer and she walked up and handed him her little teddy bear, her favorite little stuffed animal, which he was already delirious by then. But he just grabbed that thing and it was very touching. And then he was buried with the little teddy bear. And I guess my point is that that's the way people are by nature. And it's not that we aren't selfish or mischievous at times. But it's not a radical alteration of our natural inclination. So when people disparage this idea, when they say, "That's naïve," when we try to envision a social order, you know, along the lines of what all of the greats in every religion propose, you know, which is just a universal regard for our fellow humans. And people just say, "Well, that's impossible. That could never happen." Well, no, that's exactly what happened for most of human history. You know when we were hunters and gatherers in relatively small semi-nomadic bands, you took care of your people. That's just axiomatic. So this idea that you're on your own is a new idea and a real aberration of sorts.
SS: Yeah. And I think that's also a good point. So even there and some folks, actually there's evolutionary theorists who talk about generosity as – what's the right word – they talk about that when you're generous that increases your status. And my point is well, who cares? If it makes you feel good like you said, then, yeah, let's work on accentuating that.
---
Order a DVD of Dr. Sheldon Solomon's full interview with PsychAlive, "Creating Meaning"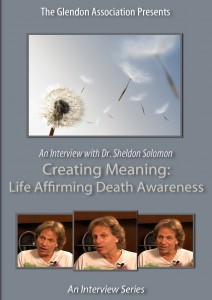 In this DVD, Dr. Sheldon Solomon addresses a variety of topics concerning how human beings can create meaningful lives in the face of death. In a lively and candid style, Dr. Solomon discusses the development of Terror Management Theory, the ways in which people form defenses against death anxiety and the concept of life affirming death awareness, arguing that we can "accept the reality of the human condition and parlay that into bringing out the best in us. " He also addresses the societal effects of death awareness, including the social nature of human beings, the role of education and government, and the elements that make up an ideal society. Ultimately, Dr. Solomon advocates that people treat one another humanely and with a greater emphasis on compassion.
---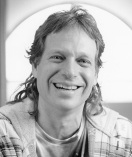 Dr. Sheldon Solomon is a psychologist and the Ross Professor for Interdisciplinary Studies at Skidmore College. He is best known for developing Terror Management Theory, along with Jeff Greenberg and Tom Pyszczynski, which is concerned with how humans deal with their own sense of mortality. Dr. Solomon is the author or co-author of more than 100 articles and several books, including In the Wake of 9-11: The Psychology of Terror. He's been featured in several films and TV documentaries as well as countless radio interviews.