On-Demand Webinars
Relationships and the Roots of Resilience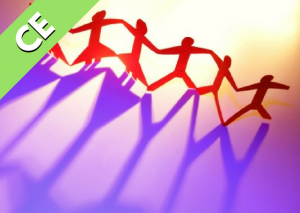 In this Webinar: 
Healthy relationships between children and their parents, students and their teachers, and clients or patients and their therapists each promote resilient functioning. Relationships that honor differences and promote linkages between two people are the integrative heart of health.
Learning Objectives:
1. Recognize how early relationships shape the regulatory circuits of the child's developing brain.
2. Assess how attuned relationships promote integrative functioning.
3. Explain how self-compassion promote a healthy relationship with the self.
Order Now
Ordering Information:
Once payment is received, you will be emailed a full video recording of this webinar along with all presentation materials.
Optional CEs (1.5) may be purchased through R. Cassidy Seminars. A link to purchase CE Credits will be included in the email containing all your webinar resources. More Info Here
Continuing Education Information
Optional CEs (1.5) may be purchased through R. Cassidy Seminars. A link to purchase CE Credits will be included in the email containing all your webinar resources. More Info Here