On-Demand Webinars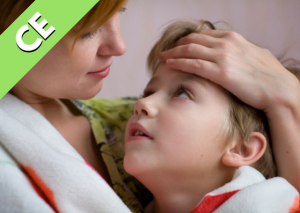 In this Webinar: 
This Webinar is based on core concepts from his latest book No-Drama Discipline. It highlights the link between a child's neurological development and the way parents may react to misbehavior. It will provide both counselors and parents an effective, compassionate roadmap for dealing with tantrums, tensions, and tears—without causing a scene.
By defining the true meaning of the "D" word (to instruct, not to shout or reprimand), Dr. Siegel will explain how parents and counselors can reach children, redirect emotions, and turn a children's meltdowns into teachable moments. By doing so, the cycle of negative behavior (and punishment) is essentially brought to a halt, as problem solving becomes a win/win situation. The Webinar is open to mental health professionals working with parents and children as well as parents themselves.
Learning Objectives:
Describe the true meaning of the "d" word –"discipline" in working with parents
Summarize effective methods for parents and counselors dealing with tantrums
List the functions of the prefrontal cortex
Summarize how direct experience in children and adults changes the brain (neuroplasticity)
Ordering Information
Once payment is received, you will be emailed a full video recording of this webinar along with all presentation materials.
Optional CEs (3) may be purchased through R. Cassidy Seminars. You can earn your CEs by watching the webinar and completing an accompanying reading assignment. A link to purchase CE Credits will be included in the email containing all your webinar resources. More Info Here
Continuing Education Information
Optional CEs (3) may be purchased through R. Cassidy Seminars. You can earn your CEs by watching the webinar and completing an accompanying reading assignment. A link to purchase CE Credits will be included in the email containing all your webinar resources. More Info Here
4

Comments