On-Demand Webinars
Stop Hating Yourself: A Method to Overcome Your Inner Critic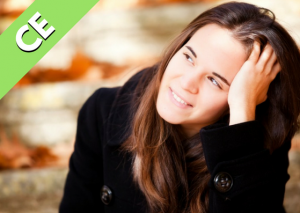 In this Webinar: 
For many people, the expression "you are your own worst enemy" holds a lot of truth. It's a painful reality that much of what limits people in their lives are their own feelings of unworthiness and self-hatred. But where do these feelings come from? How do they influence people's lives? How can people push past these dark thoughts to live free from the harsh voice of their inner critic?
This Webinar will explore how every person is divided. They are torn between their "real self," which is self-accepting, goal-directed and life-affirming and an "anti-self," which is self-hating, self-denying, paranoid and suspicious. This anti-self can keep people from pursuing goals or encourage them to engage in self-destructive behavior.
By learning the source of this anti-self, people can start to feel more self-compassion and separate from this internalized enemy. They can recognize when their "critical inner voices" start to attack them and act against their mean instructions. They can learn how to side with and strengthen their real sense of self and stop living with the limitations imposed on them by their inner critic.
Learning Objectives:
Apply techniques to identify and challenge destructive thinking in clients
Identify and help clients address core beliefs that limit behavior change
Describe strategies to help clients tolerate anxiety associated in breaking destructive patterns
Distinguish between self-compassion and self-esteem
Order Now
Ordering Information
Once payment is received, you will be emailed a full video recording of this webinar along with all presentation materials.
Optional CEs (3) may be purchased through R. Cassidy Seminars. You can earn your CEs by watching the webinar and completing an accompanying reading assignment. A link to purchase CE Credits will be included in the email containing all your webinar resources. More Info Here
Continuing Education Information
Optional CEs (3) may be purchased through R. Cassidy Seminars. You can earn your CEs by watching the webinar and completing an accompanying reading assignment. A link to purchase CE Credits will be included in the email containing all your webinar resources. More Info Here
14

Comments