On-Demand Webinars
Talking About Suicide: What You Need to Know to Help Save a Life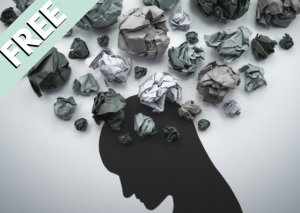 Watch Now:
See slides from this webinar here
---
In this Webinar: 
With the suicide rate rising each year, many of us have either been affected by suicide or are likely to encounter a person who may be having suicidal thoughts. Suicide risk has become an even bigger concern as people face a global pandemic, increased isolation and unemployment. an increase in calls to the National Suicide Prevention Lifeline.
There's nothing more concerning than the worry that someone you know may be in a suicidal crisis. This webinar with suicidologist Dr. Lisa Firestone will take the subject of suicide out of the shadows and teach you ways that you can help save a life.
This FREE webinar will:
• Outline steps you can take to reach out and help someone who may be suicidal
• Highlight warning signs for suicide
• Describe resources that can help save a life
• Shed light on the self-destructive thoughts that suicidal individuals experience
• Explain steps people can take to challenge their "critical inner voice"
While it can feel scary to talk about suicide, it is important and necessary to save lives. We all need to feel empowered to be the one to reach out when someone is in crisis. The suicidal state is almost always transient and temporary. If we can connect with someone when they are in crisis, we can truly help save a life.
This is a free webinar. THERE ARE NO CEs FOR THIS WEBINAR.
20

Comments