Parentcare After the Holidays
At the end of the year, families come together. Memories are ignited. Children, who are now adults, can regress to thinking of their parents as the givers and organizers. As the family gathers, they are sadly reminded that mom and dad are frail or enfeebled with illness and disability, and a myriad of emotions are stirred. The child in them wants to fix the parents so they can be strong and well again. This can be done in a heavy handed fashion or in anger. Siblings may also have conflict on how this "should" be accomplished. Grandchildren are shown that "role reversal" with one's parents is the way to go.
In a society, which often dismisses and diminishes the wisdom of the old, it is easy to see how this scenario can arise. Seniors may also be fearful of asserting their power, as this may result in even more inadvertent ignorance of their needs by their adult children.
An old proverb tells us, "one mother can raise ten children but ten children cannot take care of one mother". The age difference is static. The senior will always know more of their lives than they can possibly share with their children. Children, no matter how old, are not the age of the parent or at their stage of life. Knowing and acting upon these simple and obvious facts, can help the entire family to work better as a unit.
When the seniors are asked what they are wanting, they feel empowered. When it is made clear that not all problems in later life can be fixed (such as chronic physical illness) as they might have been when one was young, the family can take a collective sigh of relief in knowing this is no longer the goal. Seniors can still be the givers and organizers of information and family wisdom, if the young take the time to sit with them one on one at a crowded family gathering and talk. Or, better yet, make their family stories the center of everyone's attention. Ask for their advice. Allow them to still parent you and spoil their grandchildren. All will be well.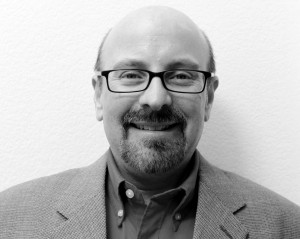 About the Author:
Maximilian Fuentes Fuhrmann, Ph.D. is a USC trained gerontologist and licensed clinical psychologist with extensive practical experience in the assessment and psychotherapeutic treatment of older adults. n his private practice, he primarily provides screenings for depression and anxiety in the elderly and assesses memory and cognitive functioning. He has offices in Beverly Hills and Thousand Oaks, CA. He has taught gerontology and psychology courses at the California State University Northridge, California State University Channel Islands and at California Lutheran University in Thousand Oaks. He holds an adjunct faculty appointment in the USC School of Social Work. Since 2003, he has provided over 100 hours of gerontology focused continuing education training for licensed mental health care professionals. In 2006, he co-authored, with Jeff Shevlowitz, Sagacity: What I Learned from My Elderly Psychotherapy Clients. He is currently working on a book concerning how adult children struggle to care for their aging parents and relatives.
Tags:
illness
,
illnesses
,
parentcare
,
parents
,
psychological advice
,
psychological tips
,
stress management
,
stress tip
One

Comment