One Tool We Need After a Tragedy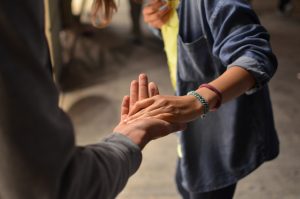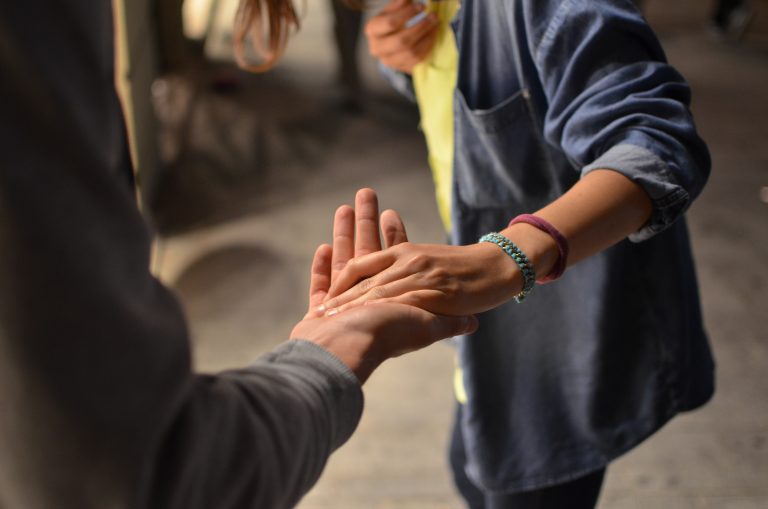 A few years ago, my husband and I were having a late dinner at a café in Paris on a vacation when people started to shuffle and panic around us. An older man leaving the restaurant stopped to tell us that something terrible was happening; there was a terrorist attack a couple of miles away, and several parts of the city were still under attack. We left immediately and walked to our hotel without encountering the violence, although each step was serenaded by the sound of sirens. For the next 24 hours, we sat in our hotel, glued to the news, uncertain of how we'd get home, and overcome by how quickly a city of light could darken in mourning. I know I was lucky. I know that I had no idea what it felt like for those who had been in danger from the attacks, desperately hiding or fleeing from a split second that could end their life.
It took a long time for me, a peripheral person who had never been under direct threat, to resolve the symptoms of trauma that resulted from the experience: the knot in my stomach, the increase in my heart rate, the fight-or-flight impulse that resided just below the surface ready to spring forward. It's a feeling that's returned a troubling number of times since then. Today, it was there when I learned that at least 13 people were killed and more injured in a bar in Westlake, California, just about an hour away from where I live.
In my hometown of Santa Barbara, California, I've worked with my colleagues at The Glendon Association and the Santa Barbara Response Network to offer psychological first aid to people who have been affected by tragedy. In 2014, a mass shooting of students near UC Santa Barbara left our community in shock. Just last year, a devastating wildfire resulted in deadly mudslides that killed 21 people overnight, with two missing to this day. These days, it seems we hardly get a break between hearing of mass gun violence or a disaster resulting from extreme weather. In a short span of time, our own small, sunny city has been affected by both. When these events hit close to home, we cannot underestimate the impact of the trauma that results.
When tragedies occur, we may feel hopeless, paralyzed, powerless, or defeated, but there is something we can do to support one another and help the individuals most affected. We can learn and practice Psychological First Aid (PFA). PFA is an evidence-informed modular approach to assist individuals in the immediate aftermath of catastrophe. It is designed to help people cope with the stress, shock, confusion, fear, feelings of hopelessness, grief, anger, guilt, and withdrawal that arise. Perhaps the most important element of PFA is being a caring presence for a person impacted by a traumatic event. The principle actions of PFA are to help establish a sense of safety, security, and connection, restorative resources, foster adaptive short and long-term coping, and enhance natural resilience for the people who have been impacted (rather than preventing long-term pathology).
The steps of PFA are as follows:
Engage with the person: Make contact and offer help. Ask permission and be sensitive. Resist offering false reassurance or making any demands
Provide safety and comfort: Ask the person where they could go or what would make them feel safe and comfortable.
Stabilize the person. Speak calmly and reassure the person, while encouraging them to engage in self-soothing actions, like taking deep breaths.
Gather information: Find out whatever you can do to meet the person's basic needs, such as bringing them water or a blanket). Ask the person about their concerns.
When you have taken these immediate steps to help calm the person, you can then take the follow-up actions of:
Helping connect the person to practical assistance.
Connecting them with social supports.
Giving the person information on coping strategies.
Linking them with collaborative services.
Creating coping groups.
In addition to familiarizing ourselves with the things we can do that are helpful, we should learn the "Psychological First Aid Don'ts," which the New York City Department of Health and Mental Hygiene lists as follows:
Don't force people to tell their stories. Focus on keeping them calm and meeting their needs.
Don't offer false reassurance with statements like, "Everything will be okay."
Don't instruct people on what they should be thinking or feeling.
Don't make promises that cannot be kept.
Giving aid and support to others following a trauma does not just benefit them, it also benefits us. Studies have shown that when our response to a threat is to "tend and befriend"—tending to the needs of others and connecting with them—as opposed to "fight or flight," we don't suffer the negative psychological and physical effects of trauma. Offering care can even enhance our own resilience and response to trauma.
While psychological first aid addresses a person's immediate needs following a crisis with the goal of preventing harmful long-term effects, we also need to recognize that people may need more in-depth, long-term help, especially if they have suffered complex trauma. It disturbed me greatly to learn that dozens of witnesses to the Westlake shooting were present at the mass shooting in Las Vegas just over a year ago. One young man who survived the Vegas shooting was killed in Westlake. The increasingly common rate of catastrophe we seem to be experiencing, whether from acts of violence or forces of nature, alert us to a very human need for connection. They call on us to draw from a well of compassion and understanding and to educate ourselves on how we can be there for one another. Though I hope to never need to use PFA, it is one thing I am grateful to carry in my toolbox, to have at hand and be able to extend to another person should that person face the unimaginable.
You can learn more about PFA here.
Tags:
psychological aid
,
psychological first aid
,
trauma