Beyond the Symptom of Food, the Hunger Disease that Lies Beneath by Angela Wurtzel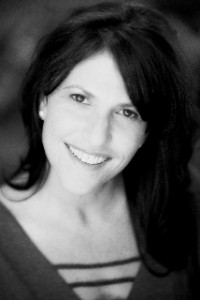 This blog is being written for anyone who may be interested in understanding eating disorders, self-injury and compulsive shopping from a psychologically dynamic point of view. It will address the underlying hunger of these symptomatic disorders.
I am a psychotherapist in private practice and I work mainly with people struggling with an eating disorder, self-injury or compulsive shopping. In my experience, these three "presenting problems" are linked in many ways, particularly through hunger and the use of the body as a means to express what is unexpressed.
When I first meet a new patient, speak to a parent, or offer a presentation, I am often asked, "what causes an eating disorder?" Usually, my answer creates frustration: eating disorders are very complex psychological and physical illnesses and there is not "one" path that leads to each person's cause and cure. The reason for this answer is that in my experience the most consistent factor amongst the many curative factors in therapy is a sustained, therapy relationship that is developed over time and is colored by the opportunity to explore one's deepest thoughts and feelings — and sometimes their least important thoughts and feelings — in the therapy room. Each person I have worked with has the chance to be him or herself in a way that is unique, authentic and unparalleled to any other experience. Therapy is not their best, most celebrated hour of each week, but perhaps the most real.
So, how does this therapy relationship work to bring about a cure for some of the most life threatening psychological illnesses? The therapy relationship should and could provide the sustenance to feed the underlying hunger in a way that is realistic and fantastical at the same time. In my work, I tend to offer "food" less in the form of words and advice, but rather, I provide "food" in terms of time. The therapy hour, hence therapy relationship, gives each person the time to talk, to be heard, to be understood, to be challenged, to be questioned and to be related with. Presenting a person with an eating disorder directions, tools, skills, handouts, homework, and such may be well intentioned and even helpful, but at the same time it may feel empty. I am often asked to provide ideas and directives to my patients, but I must resist the request, because it is in the most uncomfortable moments that patients have the opportunity to explore themselves and to grow. By not doing something to rid themselves of the feelings, they are able to feel what needs to be felt, processed and understood, and, in so doing, they can develop emotional regulation. These are the instances that also build the trust and rapport in the relationship with the therapist that helps feed the underlying hunger of eating disorders.
Throughout the process of writing this blog, I will have the opportunity to discuss what goes on in this type of eating disorder, self-injury and compulsive shopping therapy. I will write about how it works, how it fails, and what it is like. Mostly, I get the chance to talk about what I have been taught in doing this work and what I continue to learn from the relationships I have with each person I am lucky to work with. I look forward to sharing the experience with each of you and welcome comments, questions and thoughts…
Angela Wurtzel has a Bachelor's Degree in Psychology from UCLA and a Master's Degree in Clinical Psychology from Pepperdine University. Angela is a licensed marriage and family therapist and a certified eating disorder specialist with the International Association of Eating Disorder Professionals.
Tags:
addiction
,
anorexia
,
bulimia
,
eating disorders
,
hunger disease
,
purging
2

Comments