Losing Kobe: Why We Experience Grief and Sadness for People We've Never Met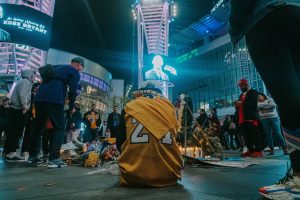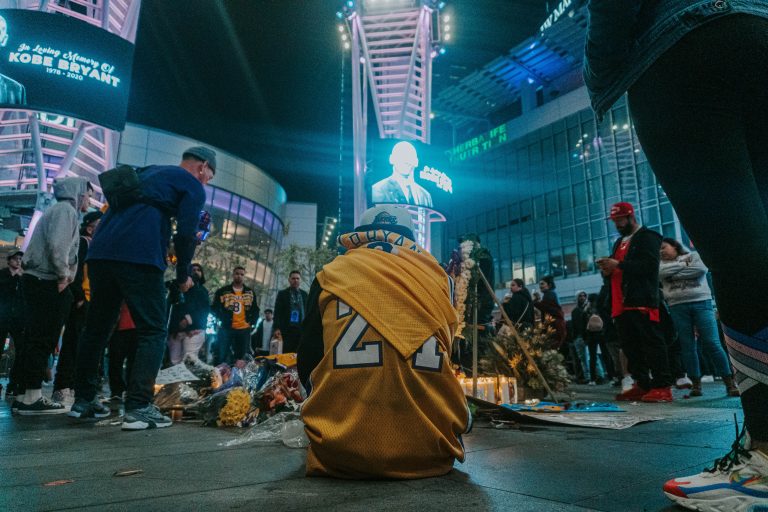 When my oldest son called to share the devastating news with us, my mind wandered to memories of Lakers games we'd taken him to in Bakersfield, L.A., and Charlotte. At the time, we were 'Californians' and a trip to the Staples Center was quality family weekend time. Kobe was always there.  My youngest, a California baby, refused to believe the accounts of the tragedy saying, "No, I don't want to hear that…He didn't die…That's not true…NO."
We all process death differently. Grief is complicated. There's no right or wrong way to do it. There are no perfect parameters for what length of time is acceptable. Our individual experiences, cultures, values, beliefs, and personalities intersect to produce uniquely personal reactions.
Ironically, I had posted a meme in my stories about how it was a 'blessing to come home at the end of the day', while waiting to pick up my husband from the airport that same day. As I processed this event, I couldn't fathom what I would feel as a wife and mother in this situation. I was reminded of other legends we'd grieved and the concept of parasocial relationships that I'd taught about in my Psychology and the Movies course. I felt a need to create awareness for those who were grieving but may not have understood "WHY" the loss had such an impact.
So I shared the following on social to bridge the gap:
"We spend so much time following icons on their journeys, and appreciating the meaning/value they add to our lives, that we feel as if 'we know them'. The emotional connectedness we have to public figures we've never met is called a "parasocial relationship." Loss of any kind is hard. And although the psychological effects can be the same, there are no social supports for "parasocial grieving." In fact, we can be met with ridicule for 'feeling something for someone we don't even know'. If you find yourself experiencing this type of grief, just know:⠀⠀
You're not delusional – focus on the meaning that this person brought to your life and decide how and with whom you want to honor that.⠀⠀⠀⠀
This loss may trigger emotions related to other losses of close family members and friends.⠀⠀⠀⠀⠀⠀⠀
When to disconnect from media coverage. Allowing the same information to play on a constant loop can be retraumatizing and increase distress.
You have permission to take the time and space to grieve in the way that works for you. No one should ever tell you HOW or HOW LONG to GRIEVE…we all do it differently.
It's okay to reach out to someone who will listen or a qualified mental health professional if it gets to be too much to deal with on your own..
My intention to validate and offer practical tips was met with an overwhelmingly collective sigh. People sent direct messages, left comments, asked questions, tagged friends, and shared memories. The naysayers were drowned out by those who expressed their appreciation for being able to give "voice" to the emotions that they were not able or were too afraid to talk about.
While it's perfectly acceptable not to understand WHY others grieve the way that they do, it is utterly unacceptable to judge HOW someone grieves or "remembers" the person they've lost – even from a parasocial relationship. Unfortunately, we often see this behavior in those who are uncomfortable with having to deal with their own emotions, and subsequently validate ours.
The ongoing dialogue is a reminder that we have to do a better job of giving ourselves permission to "feel." Being vulnerable allows us the opportunity to be seen, get help, learn, and build genuinely strong relationships that will support us in times of crisis. Let's be intentional about taking up safe space to "feel," keeping this conversation going, supporting each other, appreciating each other, and normalizing a healthy expression of emotion.
Learn more about Dr. Barbara Ford Shabazz at her website www.intentionalactivities.com
Tags:
coping with loss
,
death awareness
,
existential
,
grief
,
loss
,
mental health