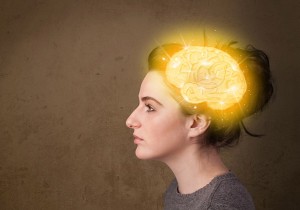 Presenter: Daniel Siegel, M.D.
3 CE Credits
CE Price: $35
Non-CE Price: $15
90 Minutes
* Earn 3 CE Credits watching the Webinar and completing an accompanying reading assignment.
Join Dr. Dan Siegel as he helps you crack this code with groundbreaking research in interpersonal neurobiology for this 90- minute lecture based on his newest book, Brainstorm: The Power and Purpose of the Teenage Brain. Dr. Siegel explores how brain development affects teenage behavior and relationships and how mastering this knowledge helps promote understanding between parents and their teens. This presentation will offer insights into hyper-rational thinking, impulsivity, changes in the dopamine drive for reward, and increases in the emotional reactivity of the brain to illuminate many of the potential risk factors during these transformative years of life. Rather than seeing adolescence as a period of immaturity or dysfunction, this view suggests that the essence of adolescence—the emotional spark, social engagement, novelty-seeking, and creative explorations—can best be harnessed by supporting these important and necessary aspects of our human development.
Learning Objectives:
 Describe 4 fundamental aspects of the essence of adolescence
Recognize the difference between impulsivity and hyper rational thinking
List the 2 major components of the remodeling process in the teenage brain
Summarize 3 outcomes of the changes in dopamine processing in the adolescent brain
Order Now
Ordering Information:
Once payment is received, you will be e-mailed a full video recording of this Webinar along with all articles and CE and presentation materials. Student rates are available. Contact jina@glendon.org for more information.
About Daniel Siegel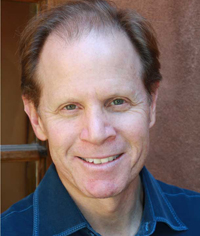 Daniel J. Siegel received his medical degree from Harvard University and completed his postgraduate medical education at UCLA with training in pediatrics and child, adolescent and adult psychiatry.  He served as a National Institute of Mental Health Research Fellow at UCLA. Dr. Siegel is currently clinical professor of psychiatry at the UCLA School of Medicine where he is on the faculty of the Center for Culture, Brain, and Development and the Co-Director of the Mindful Awareness Research Center. An award-winning educator, he is a Distinguished Fellow of the American Psychiatric Association and recipient of several honorary fellowships. Dr. Siegel is also the Executive Director of the Mindsight Institute. He serves as the Medical Director of the LifeSpan Learning Institute and on the Advisory Board of the Blue School in New York City, which has built its curriculum around Dr. Siegel's Mindsight approach. He is the author of The Developing Mind, Second Edition, published on March 14, 2012,  The Mindful Brain: Reflection and Attunement in the Cultivation of Well-Being (Norton, 2007), The Mindful Therapist: A Clinician's Guide to Mindsight and Neural Integration (Norton, 2010), Pocket Guide to Interpersonal Neurobiology: An Integrative Handbook of the Mind (Norton, 2012),Mindsight: The New Science of Personal Transformation (Bantam, 2010) as well as two parenting books, Parenting from the Inside Out: How a Deeper Self-Understanding Can Help You Raise Children Who Thrive (Tarcher/Penguin, 2003) with Mary Hartzell, M.Ed. and The Whole-Brain Child: 12 Revolutionary Strategies to Nurture Your Child's Developing Mind (Random House, 2011) with Tina Payne Bryson, Ph.D.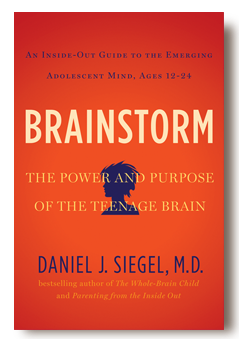 Learn more about Dr. Siegel's latest book,
Brainstorm: The Power and Purpose of the Teenage Brain
.
Continuing Education Information:
* Continuing Education (CE) credits are being offered to mental health professionals through PsychoEducational Resources, Inc. (PER) Participants may earn 3 CE credits." Get CE details here.
* CE Certificates will be mailed out from (PER) 3-4 weeks after completion of the Webinar. For additional CE information contact PER at 800-892-9249 or email support@per-ce.net.
* Appropriate for beginning, intermediate, and advanced level practitioners. * If you have a special needs questions or have any concerns, please contact Jina@glendon.org or call 805-681-0415.
* Once payment and registration are received, there will be no cancellations or refunds. Should you be unable to listen to the live event, a complete recorded session will be made available to you at no additional charge.