On-Demand Webinars
The Power of Forgiveness: A Conversation with Dr. Frederic Luskin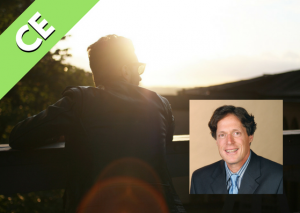 In this Webinar: 
The importance of practicing forgiveness has always been extolled in both religious and psychological traditions.  Dr. Luskin's research has confirmed its virtues in the promotion of psychological, relationship and physical health.  Forgiveness has been shown to reduce anger, hurt, depression and stress and lead to greater feelings of optimism, hope, compassion and self-confidence.
Dr. Luskin's work explores forgiveness with the goal of reducing hurt and helplessness, letting go of anger and increasing confidence. He will explore the HEAL process of forgiveness that, when learned, can lead to enhanced well-being through self-care.
Dr. Luskin holds a Ph.D. in Counseling and Health Psychology from Stanford University. He continues to serve as Director of the Stanford Forgiveness Projects, an ongoing series of workshops and research projects that investigate the effectiveness of his forgiveness methods on a variety of populations. The forgiveness project has successfully explored forgiveness therapy with people who suffered from the violence in Northern Ireland, Sierra Leone as well as the attacks on the World Trade Center on 9/11. In addition his work has been successfully applied and researched in corporate, medical, legal and religious settings. He currently serves as a Senior Consultant in Health Promotion at Stanford University and is a Professor at the Institute of Transpersonal Psychology.
Learning Objectives:
Describe the mind body link in forgiveness.
Apply a definition of forgiveness that will enhance practice.
Utilize guided practice in two simple techniques that facilitate forgiveness.
To learn more about Dr Luskin's work visit http://learningtoforgive.com/
Order Now
Ordering Information:
Once payment is received, you will be emailed a full video recording of this webinar along with all presentation materials.
Optional CEs (3) may be purchased through R. Cassidy Seminars. You can earn your CEs by watching the webinar and completing an accompanying reading assignment. A link to purchase CE Credits will be included in the email containing all your webinar resources. More Info Here
Continuing Education Information
Optional CEs (3) may be purchased through R. Cassidy Seminars. You can earn your CEs by watching the webinar and completing an accompanying reading assignment. A link to purchase CE Credits will be included in the email containing all your webinar resources. More Info Here
5

Comments