On-Demand Webinars
How to Go "All in" in a Relationship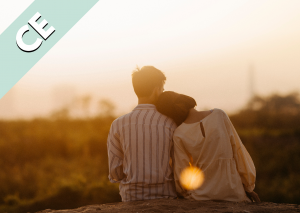 ---
In this Webinar: 
Gain insight into the psychological defenses that keep people guarded against love
Understand common fears around intimacy and techniques to overcome these fears
Get to know a "critical inner voice" that fosters distance in close relationships
Explore how early attachment patterns influence adult romantic relationships
Recognize elements of a "fantasy bond" in relationships that diminish real feelings of love
Learn powerful tools to challenge defenses and grow one's capacity for closeness
Many people avoid going "all in" in a relationship for fear of losing themselves. Yet, maintaining individuality and avoiding a fantasy of connection is actually one of the most powerful ways to keep love alive. When it comes to lively and lasting love, the real reasons people avoid closeness often come from within. Upon exploration, many people learn that all the pushing and pulling they do in their romantic lives often has less to do with their present circumstances and more to do with their personal story.
This webinar with Dr. Lisa Firestone will explore how early defense systems and adaptations help shape how people relate in their romantic lives. She will describe unhealthy thought processes and behavior patterns that create distance in couple relationships. Finally, she will illustrate how individuals can start to let down their guard and let someone in without feeling like they're giving up or losing important aspects of who they are. Taking this curious, compassionate, and introspective approach to love and connection helps ensure that each person in a relationship (and the relationship itself) continues to grow and thrive.
Learning Objectives:
Recognize how methods or defenses formed to deal with pain and anxiety in childhood later come to hinder people as adults in their ability to develop and sustain close relationships
Summarize the concept of the fantasy bond, an imaginary connection formed with their partner that relieves anxiety, yet leads to deterioration in relating
Apply the techniques of Voice Therapy to help people identify and challenge negative thoughts toward themselves and their partner
Describe how early attachment patterns inform interpersonal relationships

Ordering Information
Once payment is received, you will be emailed a full video recording of this webinar along with all presentation materials.
Optional CEs (1.5) may be purchased through R. Cassidy Seminars. A link to purchase CE Credits will be included in the email containing all your webinar resources. More Info Here
Continuing Education Information
Optional CEs (1.5) may be purchased through R. Cassidy Seminars. A link to purchase CE Credits will be included in the email containing all your webinar resources. More Info Here