On-Demand Webinars
Helping Youth Cope With Perceived Racism, Prejudice and Bias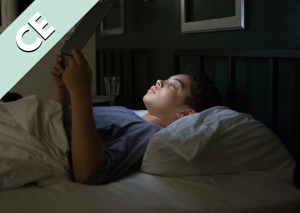 ---
In this Webinar: 
Adolescence is a developmental period where youth explore and begin to understand their identity and racial identity.  However, for many youth, their interpersonal experiences of racism, prejudice and bias can be quite disorienting. In this training, attendees will have the opportunity to reflect on their experiences of working with youth and learn strategies that may be helpful for youth to navigate a culturally complex world, while decreasing negative physically, emotional, and psychological outcomes. Participants will learn strategies to discuss these topic areas with youth, and how to support youth to cope with complex cultural issues in developmentally appropriate ways.
Learning Objectives:
Objective 1: Identify different types of racial stress and trauma and the impact on youth mental health.  
Objective 2: Define implicit bias, reflect on their individual implicit bias(es), identify ways that implicit bias(es) may show up in settings that directly negatively impact youth.
Objective 3: Identify a minimum of 3 specific strategies for addressing racial stress and trauma and reducing implicit bias in the classroom, and learn strategies to discuss current events, race, racial discrimination, and racial trauma with youth. 

Ordering Information
Once payment is received, you will be emailed a full video recording of this webinar along with all presentation materials.
Optional 1.5 CEs may be purchased through R. Cassidy Seminars. A link to purchase CE Credits will be included in the email containing all your webinar resources. More Info Here
About the Presenters
Dr. Danielle Busby is the Vice President of Professional Relations and Liaison at Black Mental Wellness, Corp. Dr. Busby is a licensed clinical psychologist in the state of Michigan and in the state of Texas. Currently, Dr. Busby is an Assistant Professor at Baylor College of Medicine/Texas Children's Hospital in Houston, Texas. In this role, she primarily serves youth and families through the Trauma and Grief Clinic and is in the early stages of developing a clinic specific to youth depression and suicide prevention. Dr. Busby's research is centered on examining barriers to mental health service use, specifically among Black college students who are at an elevated risk for suicide. Additionally, she has led and contributed to scholarly articles and research presentations on child trauma, youth suicide prevention, racial discrimination among Black youth, and the psychological effects of neighborhood stressors; such as, community violence exposure among African American adolescents.
About Black Mental Wellness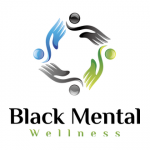 The mission of Black Mental Wellness, Corp. is to provide access to evidence-based information and resources about mental health and behavioral health topics from a Black perspective, to highlight and increase the diversity of mental health professionals, and to decrease the mental health stigma in the Black community. Learn More

Continuing Education Information
Optional 1.5 CEs may be purchased through R. Cassidy Seminars. A link to purchase CE Credits will be included in the email containing all your webinar resources. More Info Here
One

Comment