It's Not Easy to Be Objective About Suicide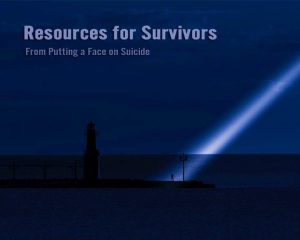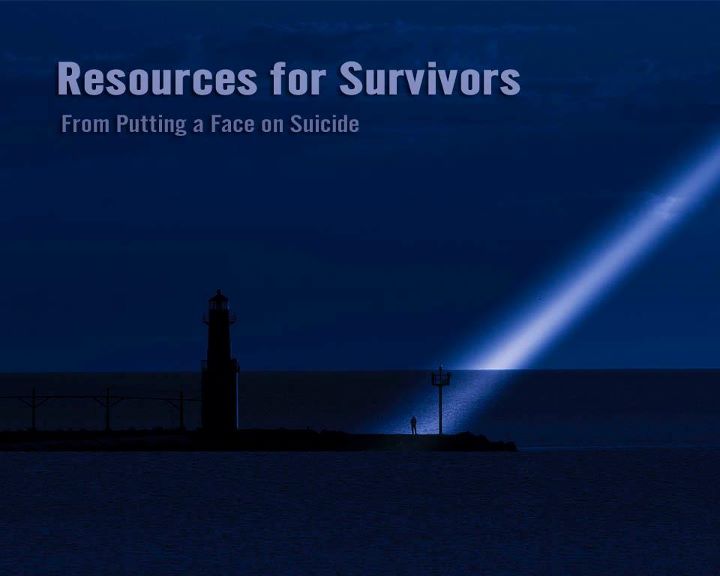 I have a new job on Monday afternoons and evenings. I am a volunteer administrator for the Facebook page: Putting a Face on Suicide (PAFOS) – as part of an international group of fifteen from the United States, Canada, United Kingdom, Australia, and Germany who work on the page eight or more hours a week. And I am pleased to provide this needed assistance to those who are hurting as a result of a suicide of a loved one.
PAFOS is a place to put that hurt and to keep the memory of their loved ones alive. It also provides suicide awareness and avenues for education and prevention.
Statistics show that very 40 seconds somewhere around the world a person dies by suicide, that's 99 people every 66 minutes. That's almost 100 people in the United States and over 2160 people worldwide, everyday.
PAFOS pays tribute to those we have lost to suicide with dignity and respect, humanizing the daunting statistics across the world and lovingly replacing numbers with faces. Its objective is to collect 99 photos of people who have died by suicide for each day of the year; i.e., 36135 faces will represent 365 days of loss by suicide in the United States.
PAFOS uses each photo in a poster and a video, posts it on the PAFOS Facebook page and creates a personal tribute page featuring our loved ones. The Behind the Faces poster series are personalized posters featuring your loved one and your suicide message to promote awareness for your cause or organization. These posters are linked to biographical information about your loved so people can know some of the story behind the amazing face. "Faces of Suicide" is a new program that includes any face submitted into a Putting a Face on Suicide photomontage for use in promoting this project. It has quickly established itself as the signature look of this project.
I literally stumbled upon this site about eight months ago, and I was very much impressed by how the almost taboo subject of suicide is opening discussed – and with so much caring for the survivors. Since then my son's photo has been included in the Day 4 video with his music playing in the background, the Day 4 montage poster, and on a beautiful poster that I recently wore at a local suicide prevention 5 kilometer walk/run. In addition PAFOS posts our loved ones photo on their birthdays and death days with a caring and thoughtful note. Those two days, in my experience, are the worst all year, and to have PAFOS acknowledge them is a huge help.
Each Monday I sign in at twelve noon PST and stay focused on the page until eight in the evening. And I make sure that nothing stands in the way of this commitment. My job essentially is to either Like or respond with a message to every comment that is posted on the page. Though I'm able to move back and forth to my other writing work or look at my emails, I check back every couple of minutes so I can respond quickly. It's not good to let people know there is no one minding the store, so to speak.
I have gotten a lot of value from doing this job. I look forward to it every week because I know the wonderful service it provides – solace to those who have lost loved ones to suicide. It is a place where our memories never die. It is a place where we can see their faces and read their stories whenever we want.
It is also a huge confront for me. Even though my Paul died over twelve years ago, my grieving for him is not over – and I know it never will be. Yet I must compartmentalize from my grieving self – as I do in all the other things that go on in my life – and be an objective responder here.
And that is very hard.
Every week there is at least one photo and one story that brings me to tears: a photo of a 28-year old man that a young woman said was her first love, another photo of a boy nine years old.
Why oh why does a nine year old want to die?
But he was not alone. Many are barely children – ages fourteen, sixteen, nineteen, twenty-two years old – with so much to live for. I wonder over and over again what goes through such young minds that tells them to kill themselves.
How do they even know how to kill themselves?
The Putting a Face on Suicide is a personal project of Mike Purcell. Mike's son 21-year old Christopher Lee Purcell, died by suicide in 2008.
This powerful project may be freely used by any person or organization to promote mental health organizations, memorial foundations, and suicide education and prevention causes. Please contact Mike Purcell at [email protected] for more information about the PAFOS project on how to submit a photo of your loved one. This forum and its services are open to any country.
As of this writing Putting A Face on Suicide has over 1100 faces in its registry – that's almost twelve days. It also has over 5900 Likes on the page.
Please Remember Help Is Available. Putting A Face on Suicide was not created for people in distress or actively suicidal. If you are in distress call the National Helpline 1-800 273 TALK in the United States. If you are outside the United States visit the International Association for Suicide Prevention website. The PAFOS site and our PsychAlive website also provide lists of many helpful resources for those currently suicidal or considering suicide.
Visit the PAFOS Facebook Page Here
"Leaving the Hall Light On"
Tags:
National Suicide Prevention Lifeline
,
putting a face on suicide (PAFOS)
,
Suicide
,
survivor tips