Do You Confuse Admiration with Love? Tales of a Covert Narcissist
Written by an Anonymous PsychAlive Contributer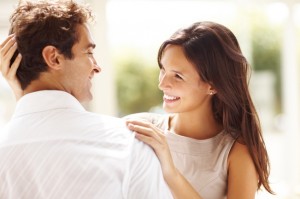 A reader who commented on the article "Narcissistic Relationships: the Perils of Loving a Narcissist"  raised an interesting question, "Why would a person go back to a Narcissist?"  His question resonated with something I read recently in Alice Miller's book, The Drama of the Gifted Child, a statement that may provide an answer to this readers question;  a statement that also had personal meaning for me.  In one chapter, Miller describes the childhood origins of a form of narcissism that is different from the widely recognized Grandiose or Overt Narcissism — a more subtle or covert type of narcissism.   
Every child has a legitimate need to be noticed, understood, taken seriously, and respected by his mother. In the first weeks and months of life he needs to have the mother at his disposal, must be able to avail himself of her and be mirrored by her…the mother gazes at the baby in her arms, and the baby gazes at his mother's face and finds himself therein…provided that the mother is really looking at the unique, small, helpless being… [if she is not] … the child would find not himself in his mother's face, would remain without a mirror, and for the rest of his life would be seeking this mirror in vain.
When I read Miller's words, I realized that I had always longed for my mother to look at me with accepting eyes, to accept me for who I was, without criticism or disapproval. I was painfully aware that I would never get my wish – my mother has been dead for several years now and so I began to feel let down, slightly depressed. And as I read further, I became aware of the important link between depression and the life-long futile search for "mirroring" that many people, including me, unconsciously embark on early in life. The lack of mirroring that Miller wrote about seems to be an important factor contributing to the development of covert narcissism and the quest for someone who might provide the kind of mirroring we missed in growing up.
In my case, I was depressed as a child and adolescent, but enjoyed a brief respite during college and the first year of my marriage. It turns out that my feelings of depression and emptiness are symptomatic of the flip side of Overt Narcissism. I was a counterpart of the more charismatic, grandiose Narcissistic – I was, in fact, a Covert or "Closet" Narcissist, a shy, compliant, and eager-to-please individual who tends to confuse admiration or praise with love.
My own search for mirroring and acceptance began quite early in life.  When I was five, my father, whose warmth and love I briefly basked in, left my mother, an aloof, intellectual and hypercritical woman who hired nannies to care for my sister and me. I had been my father's favorite, at least that's what I imagined.  I remember riding on his shoulders through the house and backyard. I was his "little Janie," waiting patiently at the front door to greet him when he came home from work, to bring him his newspaper, slippers, and robe. As long as I gravitated toward him, I felt what I thought was love coming from him toward me. For my 4th birthday, he gave me a pearl ring, for my 5th, a gold watch – then he was gone and I became depressed.
I was too afraid of my mother's tirades to look to her for what I longed for and now missed in my father's absence. I tried to stay out of her way and avoid her criticism and abuse by being an exemplary student, getting mostly A's in school. At least I could be approved of, or perhaps even admired by her and by other people for my intellect. But mostly I lived in fantasy, entertaining elaborate fantasies in which I was a dedicated assistant to a famous World War II General, always helpful, willing to serve, empathic and intuitively understanding of his struggles. I thrived on the triumph of battles he fought and won.  In real life, I continued to search for a man to serve, to defer to, and to live through his achievements and successes.
In my marriage, I found self-affirmation in the reflected glow of my husband's successes and accomplishments in the political arena.  As my part of the deal, I provided him with "narcissistic supplies," by building him up and submerging my own opinions and ideas, keeping the focus on him, his ideas and his opinions, which were, in my mind, far more important than mine. There were times during our marriage when my husband failed to live up to his larger-than-life image. I usually reacted by suppressing the anger and disappointment I felt at the loss of this source of my reflected self-esteem, and withheld my support or praise from him, which only exacerbated my feelings of depression.
There was another "closet" or hidden part to my narcissism. Secretly, I felt superior to certain people, friends and co-workers, who I saw as less intelligent than I imagined myself to be — an attitude that is typically attributed to the grandiose form of narcissism.  Later I learned that my type of narcissism, the "vulnerable or hypersensitive" type is characterized by rejection sensitivity, low self-esteem, constraint, self-consciousness, shyness or social anxiety, the appearance of empathy, as well as shame and depression. According to psychologists Dickenson and Pincus, vulnerable narcissists deny their "underlying expectations of entitlement, [which] leads to brewing anger and hostile outbursts, [and] which are followed by the experience of shame and depression."
After our divorce, I entered therapy where I came to realize that my problem did not lie with my husband, the trouble lay within me.  I desperately needed to be involved with someone who was "great", who was "somebody" in order to have a sense of self, some modicum of self-worth. According to Daniel Stern, (The Interpersonal World of the Infant), in the absence of "mirroring" from the mother, the infant's development of a "core self" can be seriously compromised — that's partly what had happened to me.
Now to get back to the reader's question, I believe that the lack of early mirroring on the part of a parent or primary caregiver is one of the major reasons why "a person would go back to a Narcissist." After my divorce, I remember struggling against a powerful compulsion to become involved with another overt narcissist, someone who needed my build-up, so that he could experience, through me, the mirroring that he may have missed as a child.
Fortunately, at this point my therapist recommended that I read Conquer Your Critical Inner Voice, by Robert Firestone, Lisa Firestone and Joyce Catlett. There I learned methods for challenging this compulsion. By working through the journaling exercises, I gradually modified my defensive ways of relating to men, which had included building up a relationship partner, which was a disservice to both of us.
Here are some other insights I gained from reading the book that may be helpful to other people:
Be sensitive to yourself when considering your choice of a partner. Be aware of the seductive charm and charisma of the Overt Narcissist. Look for someone who is not self-centered; someone who is interested in other people and who considers their feelings; someone who is not vain or egotistical. Look for a person who is unassuming and down-to-earth rather than someone who is charismatic or the "life of the party".
Identify the critical inner voices or destructive thoughts that promote vanity, "You're smarter, (better, more beautiful) than most other people. You can accomplish anything you set your mind to." Also become familiar with thoughts that foster vanity's down-side, which is low self-esteem: "You're so unattractive. You're such a failure. You'll never amount to anything." It really clarified my thinking about these two sides of vanity when I worked through the journaling exercises in Chapters 2 and 3 in Conquer Your Critical Inner Voice.
Develop more equality in your relationship – strive to be independent, to say your opinions, don't hold back your feelings and thoughts, be an equal contributor to the relationship. Guard against slipping into a polarized position, taking on the parent (Overt Narcissistic) role or the child (Covert Narcissistic) role in your relationship.
Realize that every child needs to develop primary self-love and self-compassion as the prelude to developing love for other people. However, as an adult, you no longer need mirroring or acceptance from your parent in order to experience love in your life. It's also important to be aware that there is a process of grieving to go through as you give up the hope of ever getting what you wanted and needed as a child.
Recognize how Overt and Covert Narcissism function to relieve existential anxiety. Both are a powerful defense against feelings of insignificance and helplessness in the face of a finite existence.
Tags:
critical inner voice
,
narcissism
,
narcissistic relationship
44

Comments