Daily Self Portrait: Fashion is More than What You Wear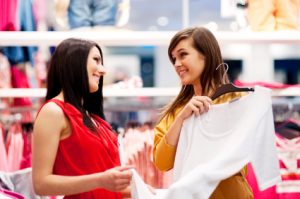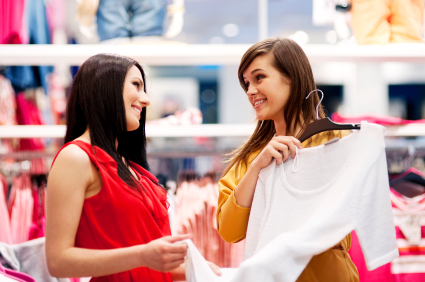 "A girl should be two things, classy and fabulous."
– Coco Chanel
I wake up each morning and put on some clothes. There are days I'm sort of "on," and match things up in a less-than-disastrous way. Pale orange J. Crew T-shirt under an apricot shaded Banana Republic cropped sweater, paired with gray and white striped linen pants by Theory. Add strappy sandals and pearls — just something I threw together. Leaving the house, I know I am ready to represent myself today in ways that feel somehow nourishing to my soul.
Don't kid yourself. The way we present ourselves matters. It is the first calling card by which we show the world what we actually think of ourselves. Self-assured? Confident? Self-possessed? Style is more than what you wear.
What they say about first impressions is true. You don't get a do-over. So much of our inner dialogue, and the way we treat ourselves on an emotional level, comes out in our wardrobe selections, our look. Our clothes, and how we wear them, speak volumes. You know the person who drags herself out of bed and pulls her look for the day from a wrinkled pile of clothes on the floor and heads out the door. What does a wrinkled ensemble say to the world? It says I don't think I'm worth much. It says I've lost before I've begun. It says I think I'm a loser.
Clinical Psychologist Susan J. Gottlieb, Ph.D. says that outfit rules have changed over time. "In the '70s everyone would get dressed up to go shopping or fly on an airplane. Now we wouldn't think twice about going to the mall in exercise clothes. Beauty is in the eye of the beholder," Gottlieb says.
"It doesn't mean there is no self-respect if one chooses to not dress up. On the other hand, if one feels undue pressure to have on a full face of makeup and be clothed to the hilt in order to leave the house, then that may show low self-esteem and fear of failure," she adds.
No one walks the fashion runway of life with a greater sense of confidence than our newest favorite, real-life princess, Duchess of Cambridge Catherine Middleton. Can we talk for a moment about Kate's beautiful shoes and flattering clothing choices? Her jewelry (and let's face it, she has her choice of emeralds and rubies) is always understated. Every outfit is cinched to show off her waist, with the perfect hem length (not too short, not too long). Princess Kate tops it off with an easygoing stride and a lightning-in-a-bottle smile that helps her carry off any look with amazing grace.
Here's what we need to learn from Kate's example: We are each princesses in our own right. Don't kid yourself about that, either. We are worthy and deserve to look our best. Why not consider a makeover, an inspired re-appraisal every now and then, a consultation with the experts at the local makeup counter and clothing store to discover, like the Princess, our best look? Princess Kate doesn't pull off her polished appearance alone. She has a lot of help.
And Kate's late, beloved mother-in-law, Princess Diana? She personified personal style with fashion choices that women the world over found inspiring and emboldening, even in a monarchy that up until then was not known for style. Through her style Princess Diana told a generation of women, it's all right to take care of you.
First Lady Michelle Obama has similarly made it cool to pay attention to what we wear. By shopping off the rack at stores like J. Crew, Gap and Target, she has shown us that clothes need not be bought from high-priced designers to make a statement. Clothing and style are more about a reflection of one's spirit than cost. Our fashion choices are a canvas on which we paint a daily self-portrait of personal style.
Superstar Beyoncé is known for her golden voice. But she is almost as well known for her form-fitting clothes and confident embrace of a lush figure. She is on a mission in her career that goes beyond the joys of fame, fortune and song. She recently told Piers Morgan on his show that her performances are underwritten first and foremost with the aspiration and goal to empower women.
"I feel like a woman," she emphatically told the talk show host. "I feel aware of who I am." And she wants other women to know themselves in the same way. It is this sort of boldness that Beyoncé says she hopes to model so that other women can emulate her peaceful acceptance of self and unique, personal style.
One hundred years before Beyoncé, Coco Chanel was known for her keen vision of fashion and its influence on notions of self-expression and romance. A voice in the feminist movement of the early 1900s, Chanel challenged women to wear garments that more closely reflected their independence and claim of personal freedom, best exemplified through wearing pants.
"A girl should be two things," Chanel famously proclaimed in her day, "classy and fabulous." Yet in defining what "classy and fabulous" actually mean, this haute couture icon noted that style runs deeper than fashion and the clothes we choose to wear. She taught that there is elegance in denial, that less is more. "Elegance does not consist in putting on a new dress," she stated.
So rather than viewing fashion as a chore, our style (or calling card) can serve to inspire us in fun and creative ways. Maybe Saturday Night Live's Billy Crystal — impersonating actor Fernando Lamas — said it best, "It is better to look good than to feel good."
Perhaps it makes sense to put effort into looking good first in order to feel good later. Looking good is a smart place to start.
This first appeared in Ambassador Magazine, Detroit, Michigan.
Tags:
Dr. Donna Rockwell
,
self confidence
,
self-image