On-Demand Webinars
Why Am I Still Single? Learn the Barriers That Ward Off Love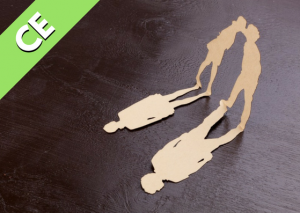 In this Webinar: 
Being single can be circumstantial. A lot of people don't want a relationship or just haven't found the right person yet. However, there are also many men and women who want to find someone and who are looking for answers to the puzzling question "Why am I still single?" In this Webinar, Dr. Lisa Firestone will introduce some unconventional answers that lie within.
For many people, it is easier to blame external forces for their dating woes. However, the only person someone can change is themselves. This 90-minute presentation will reveal how the walls people put up and common excuses they make keep them from getting into healthy and fulfilling relationships.  It will highlight what Dr. Firestone has found to be the most significant, internal reasons people have trouble finding love. These include defenses, unhealthy attractions, fears of intimacy, pickiness, low self-esteem, fear of competition, isolation, routine and rule-making.
Many people harbor psychological defenses that they believe will protect them but that actually ward off love. Dr. Firestone will introduce ways that people can differentiate from these defenses by recognizing and challenging the traits that prevent them from forming close relationships.
Learning Objectives:
Recognize defenses that get in the way of achieving and maintaining intimacy
Explain a theoretical approach for breaking defenses
Describe methods for breaking down barriers that limit interpersonal relationships
Order Now
Ordering Information
Once payment is received, you will be emailed a full video recording of this webinar along with all presentation materials.
Optional CEs (3) may be purchased through R. Cassidy Seminars. You can earn your CEs by watching the webinar and completing an accompanying reading assignment. A link to purchase CE Credits will be included in the email containing all your webinar resources. More Info Here
Continuing Education Information
Optional CEs (3) may be purchased through R. Cassidy Seminars. You can earn your CEs by watching the webinar and completing an accompanying reading assignment. A link to purchase CE Credits will be included in the email containing all your webinar resources. More Info Here
16

Comments