Dr. Sheldon Solomon on Death Awareness and Psychological Growth: Exclusive Interview
Dr. Sheldon Solomon on Death Awareness and Psychological Growth
Dr. Sheldon Solomon talks about death anxiety and life affirmation.
SS: …we like our work but we're kind of sick of death denial and we're more interested in life affirmation. And, you know, so we think we understand in quotes how death anxiety can be malignantly transformed into all kinds of unfortunate personal and interpersonal manifestations. And now in the few Alzheimer's free years or maybe weeks that we have left, we're like, OK, we're going to die, yes, that's a fact. How do we kind of aikido that into psychological growth and well-being. There, you guys are light years ahead and we're now wanting to spend more time with clinicians particularly in settings where palliative care and hospice settings, you know, the hospice people have, they call it "a good death." And I as kind of an asshole of sorts used to mock my wife when she would talk about "a good death." You know, 30 years ago, I would go, "Fuck that! I don't want to die. 'Good death' is a contradiction in terms. But when you see it, you know it. I saw my parents die good deaths. And I like also the Eric Erikson dude when he says at the end of The Eight Stages of Man that children will have the faith to live when their parents have the courage to die. And I think that, so what we want to do is to learn more about what it means to come to terms with one's mortality and to see if we can package that, not to be silly, not like laundry detergent. But, yeah, we think that's an important direction. We're not going to banish death anxiety nor ought we because I like the people – I've been reading the Nieber dude lately and I think he's profoundBut a lot of these folks point out – and again, I think that they're right – is that it's precisely because we're finite that life is so sweet. And that I need to remind myself that it is because we die that makes us most noble as well as most despicable. And I don't think it could be otherwise.
I know that, you know, that it's the – when cool things happen – and you have kids so you know how there's a bittersweet poignancy like, just name your thing – like graduation or just like you know how you can't plan fun. But sometimes something just happens where you realize that it's sublimely spectacular. And yet there's that fleeting, "Oh, that's over. That'll never happen again." And, of course, that's true. And it makes you a little sad but it's also what makes it great and awesome. And I guess that's what I think about these days. How do you kind of walk that psychological tightrope as it were. And accept the reality of the human condition and parlay that into bringing out the best in us.
---
Order a DVD of Dr. Sheldon Solomon's full interview with PsychAlive, "Creating Meaning"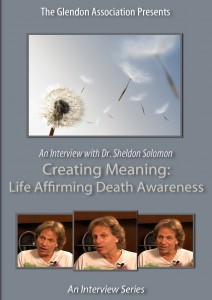 In this DVD, Dr. Sheldon Solomon addresses a variety of topics concerning how human beings can create meaningful lives in the face of death. In a lively and candid style, Dr. Solomon discusses the development of Terror Management Theory, the ways in which people form defenses against death anxiety and the concept of life affirming death awareness, arguing that we can "accept the reality of the human condition and parlay that into bringing out the best in us. " He also addresses the societal effects of death awareness, including the social nature of human beings, the role of education and government, and the elements that make up an ideal society. Ultimately, Dr. Solomon advocates that people treat one another humanely and with a greater emphasis on compassion.
---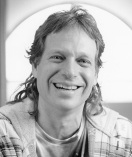 Dr. Sheldon Solomon is a psychologist and the Ross Professor for Interdisciplinary Studies at Skidmore College. He is best known for developing Terror Management Theory, along with Jeff Greenberg and Tom Pyszczynski, which is concerned with how humans deal with their own sense of mortality. Dr. Solomon is the author or co-author of more than 100 articles and several books, including In the Wake of 9-11: The Psychology of Terror. He's been featured in several films and TV documentaries as well as countless radio interviews.
2

Comments