On-Demand Webinars
Live Through This: ​​​​​​Using True Stories to Help Stop Suicide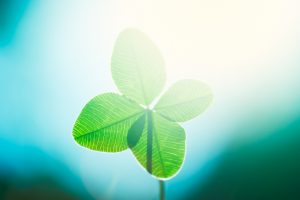 Watch Now:
In this Webinar:
Join Dese'Rae L. Stage,  photographer, writer, suicide awareness activist, and the creator behind the groundbreaking project Live Through This in a free one-hour Webinar to discuss the many faces of suicide, in order to decrease stigma and promote healing. Desa'Rae's work takes true stories of suicide attempt survivors out of the shadows in a mission to show those struggling that they are not alone and that there is hope and reason to stay alive.

About Live Through This
Suicide is a dirty word. It happens only to the weak, cowardly, sinful, or selfish among us—or so we've been told. The truth is that suicide is none of those things. The truth is that suicide is borne of pain, isolation, and hopelessness. It's the 10th leading cause of death in the U.S. Over 1 million Americans attempt suicide annually, 122.9 of us die by suicide per day, and over 44,965 of us die by suicide every year.
Live Through This is a series of portraits and true stories of suicide attempt survivors nationwide whose identities span a large breadth of background, ethnicity, faith, gender presentation, sexual orientation, profession, age, and experience. Suicide does not discriminate. Any one of these survivors could be your mom, a coworker, your partner, your best friend. Live Through This asks you to look into the eyes of survivors and find yourself in them. It asks you to walk a mile in their shoes before casting judgment: what would it take to make you want to take your own life?
The ways we talk and think about suicide are dangerous and discriminatory. Suicide attempt survivors, in particular, have been erased by prejudice and discrimination in both society and the very behavioral health field that exists to help them. This marginalization is egregious: 90% of suicide attempt survivors go on to live lives that do not end in suicide, but they still require compassion and care from their personal and professional support systems. By participating in Live Through This, attempt survivors take a stand: suicide is not shameful, and there is life on the other side. Our stories can save lives. You are not alone.