Protected: Five Forces Destroying Your Relationship: Video and Resources
About the Author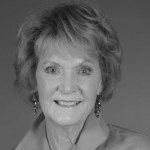 Pat Love, Ed.D.
Distinguished professor and Certified Love Educator, Pat Love, Ed.D. is known for her warmth, humor, and commitment to learning. For more than 25 years, she has contributed to relationship education and personal development through her books, articles, training programs, speaking, and media appearances. Learn more at
www.patlove.com
.
Related Articles
May 16, 2014

Watch an excerpt from PsychAlive's interview with Dr. Allan Schore. Dr. Allan Schore describes key factors in treating suicidal individuals,…
November 14, 2009

Child development expert Joyce Catlett discusses how leading our own lives to the fullest positively influences our children.
November 6, 2014

Dr. John Norcross talks about the therapeutic intersection of cultural universalism and cultural relativism LF: How about the aspect of…