Protected: Five Forces Destroying Your Relationship: Video and Resources
About the Author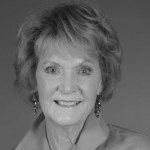 Pat Love, Ed.D.
Distinguished professor and Certified Love Educator, Pat Love, Ed.D. is known for her warmth, humor, and commitment to learning. For more than 25 years, she has contributed to relationship education and personal development through her books, articles, training programs, speaking, and media appearances. Learn more at
www.patlove.com
.
Related Articles
August 14, 2009

Robert W. Firestone, Ph.D. – This eye-opening book introduces the theory and underlying dynamics involved in family relationships. The author…
July 5, 2011

All right, so that title is probably a tad misleading. But how many of you thought, "Really? Great! Sign me…
May 26, 2019

There is no excerpt because this is a protected post.